---
There is a Diyawanna politico from the North who was elected on the Betel leaf alliance ticket at the last general poll.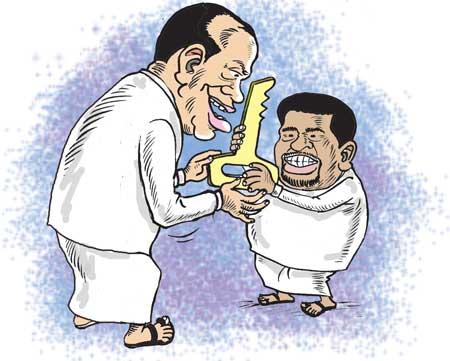 A clever politico, he is a successful businessman as well. It is a given that the help of influential ruling party people is a must for the success of any business. This Northern politico too has political friends in the government who are helpful to him.
A shrewd person, this Northern politico makes it a point to suitably reward the ruling party politicos extending patronage to him.

There is a purohita hailing from the deep South who has been consistent in his patronage to his business affairs.

Quite recently the Northern politico had presented his Southern purohita friend a milky white deluxe limousine, they say.