---
A continuing row between a leading top team member and the head of the main department under his purview has now become a pain in the neck of the big boss of the regime, they say.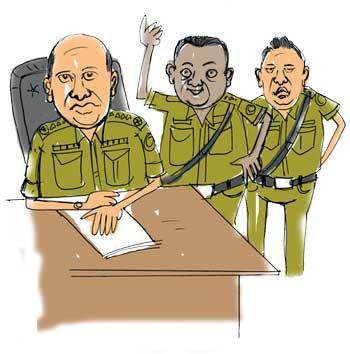 The uniform-wearing departmental head who ignores the orders given by the top team member is said to be acting according to the instructions being given by the 'fair son' and the 'dark son'.

He would invariably consult these two 'sons' even when it comes to giving transfers or promotions to his subordinates, they say.