---
In 2015 a coalition Government was born and it won 106 seats and secured ten out of 22 electoral districts
The SLFP under Maithripala Sirisena as a coalition partner pledged major governance reforms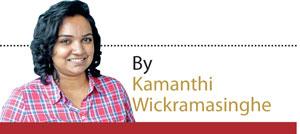 With as many as 7452 candidates competing for 225 seats at the upcoming Parliamentary Elections, both candidates and voters have high hopes. However, the political culture has changed over the years giving space for newcomers to test the waters in Sri Lankan politics. But voter behaviour shows that they have mainly opted to vote for the main two parties other than on rare occasions such as the previously elected coalition government. In Sri Lanka, politics has continued to be a family affair. According to Manthri.lk – a trilingual MP monitoring website run by Verité Research, 71 out of 225 MPs in the previous Government had immediate family members in politics while 32 of them were sons or daughters of former MPs.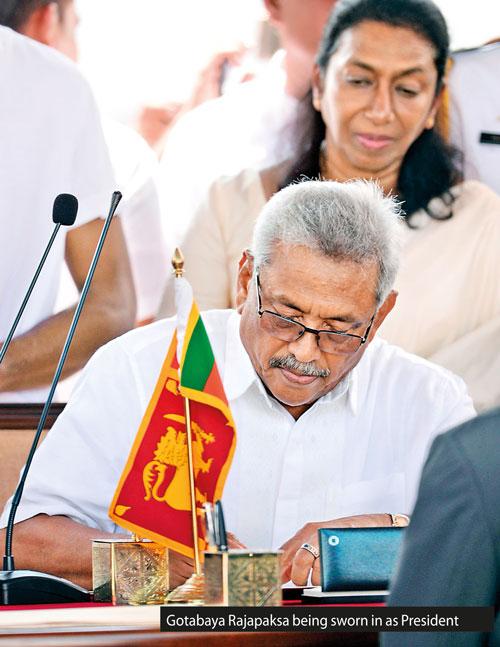 Daily Mirror therefore sheds light on the main events that have taken place around a Presidential and Parliamentary election and a possible prediction about the upcoming general election.

Presidential Elections and voter behaviour

1982
During the first ever Presidential Election, J.R. Jayewardene who contested from the United National Party (UNP)ticket won 3,450,811 votes. Percentage-wise this was 52.91% of the vote. His main opponent Hector Kobbekaduwa from Sri Lanka Freedom Party (SLFP) received 39.07% of the vote. Other candidates included Rohana Wijeweera, G.G Ponnambalam, Dr. Colvin R. De Silva and Vasudeva Nanayakkara from Janatha Vimukthi Peramuna, Akila Ilankai Tamil Congress, Lanka Samasamaja Party and Nawa Samasamaja Party respectively. Voter turnout was 81.06%

1988


This election was held amidst two conflicts ; LTTE uprising in the North and East and the JVP uprising in several other parts of the country. However, UNP candidate Ranasinghe Premadasa won 2,569,199 votes. Percentage-wise it was 50.43% of the vote. His main opponent Sirimavo Bandaranaike obtained 2,289,860 votes which was 44.95%. Osvin (Ossie) Abeygunasekara from Sri Lanka Mahajana Pakshaya also contested. Total voter turnout was 55.32%.

1994
Chandrika Bandaranaike Kumaratunga who contested from the People's Alliance ( PA) ticket won with 4,709,205 votes (62.28%). Other contestants included Srima Dissanayake (UNP), Hudson Samarasinghe (Independent Party), Dr. Harischandra Wijayathunga (Sinhalaye Mahasammatha Bhoomiputhra Pakshaya), A.J Ranasinghe (Independent Party) and Nihal Galappaththi (Sri Lanka Progressive Front). The total voter turnout was 76.24%.

1999
Chandrika Bandaranaike Kumaratunga won a second term with 4,312,157 votes (51.12%) surviving an assassination attempt at Town Hall three days prior to the election where she lost an eye. However, political analysts believe that she won largely due to sympathy votes. Her main opponent Ranil Wickremesinghe obtained 3,602,748 votes (42.71%). 13 other candidates also contested representing majority and minority parties. Total voter turnout was 73.31%.

2005
Mahinda Rajapaksa from United People's Freedom Alliance (UPFA) won with 4,887,152 votes (50.29%) just 180, 786 more votes than Ranil Wickremesinghe who obtained 4,706,336 votes (48.43%). This election witnessed a total voter turnout of 73.74%.

2010
This was another crucial Presidential Election which was held just after the war ended. While Mahinda Rajapaksa contested for a second term his opponent was General Sarath Fonseka. Twenty two other candidates also contested for the hot seat, but Mahinda Rajapaksa was re-elected as the President winning 6,015,934 votes (57.88%). General Fonseka received 4,173,185 votes (40.15%). Voter turnout was 74.5%

2015
In September 2010 the Parliament passed the 18th Amendment thereby removing the two-term limit on presidents. Therefore, Mahinda Rajapaksa could contest for a third time. Just after he announced a Presidential Election, Maithripala Sirisena who served as Minister of Health in the Rajapaksa Government announced that he will be contesting as a common candidate. The UNP, several UPFA members and President Kumarathunga backed him. During this election Sirisena received 6,217,162 votes (51.28%) while Mahinda Rajapaksa received 5,768,090 votes (47.58%). With that, the Yahapalana Government was born. Total voter turnout was 81.52%.

2019
Incumbent President Gotabaya Rajapaksa announced that he would be contesting at the 2019 Presidential Election. He received 6,924,255 votes (52.25%) while Sajith Premadasa who contested from the National Democratic Front received 5,564,239 (41.99%). A total of 35 candidates contested during this election. Total voter turnout was 83.72%.

Parliamentary Elections and voter behaviour


2000
President Kumaratunga dissolved Parliament in August 2000 and called for elections in October. The Parliamentary Elections were called following the introduction and rejection of a Constitutional Bill. The draft Constitution planned to transform the existing Presidential System into a Parliamentary system of governance with greater power for the Prime Minister and the Parliament. According to the final results, the UPFA won 3,909,901 votes securing 107 seats but fell short of an absolute majority. The UNP won 3,477,770 votes securing 89 seats while the JVP won 518,774 votes securing 10 seats. Voter turnout was 75.63%.

2001
On October 11, 2001 the Parliament was dissolved and the general election was held in December. The ethnic war was one of the main issues for the electoral campaign. According to the final results the opposition United National Party won 45.62% of the vote, 109 of the 225 seats in Parliament, while its Sri Lanka Muslim Congress (SLMC) allies took five seats. PA secured 37.19% of the votes, 77 seats, while its Marxist ally, the people's Liberation Front, obtained 9.4% and 16 seats. Voter turnout was 76.03%.

2004
Following the 2001 General Election the new Government started peace negotiations with the LTTE. What resulted was a Permanent Ceasefire Agreement signed between the two parties in February 2002. However with Chandrika Bandaranaike as the Executive President the unity Government didn't succeed in the peace process. In February 2004, the President dissolved Parliament and called for a General Election. However the UPFA joined hands with JVP to forge an alliance. During the 2004 General Elections the UPFA obtained 4,223,979 votes while the UNP obtained 3,504,200 votes. Apart from that Ilankai Tamil Arasu Kachchi (ITAK) won 633,654 votes while Jathika Hela Urumaya (JHU) won 552,724 votes and SLMC won 186,876 votes. Total voter turnout was 75.96%.

2010
This was the first General Election held following the conclusion of the ethnic conflict. The UPFA was back in power obtaining 484,638 votes and a total of 144 seats whereas the UNP obtained 235,705 votes, securing 60 seats. Apart from that the ITAK obtained 44,125 votes, securing 14 seats while the Democratic National Alliance (DNA) obtained 23,319 votes, securing 7 seats. The Rajapaksa administration thereafter commenced a post-war development drive, but was known to be largely unpopular among ethnic minorities. Voter turnout was 61.26%.

2015
In 2015 a coalition Government was born and it won 106 seats and secured ten out of 22 electoral districts. Hence, the UNP won 5,098,916 votes while the UPFA won 4,732,664 votes. The SLFP under Maithripala Sirisena as a coalition partner pledged major governance reforms. These included reforming the presidential system, anti-corruption measures and a commitment to a power-sharing mechanism that would provide greater autonomy to the North and East. This was also the first time in the country's history where the two largest political parties became coalition partners in agreement. Voter turnout was 77.66%.

2020?
Much has taken place since the coalition government was defeated at the 2019 Presidential Election. The Easter Sunday carnage was one of the major events that took place under the Sirisena administration apart from the alleged Central Bank bond scam. On October 2018 ex-President Sirisena abruptly dismissed Prime Minister Ranil Wickremesinghe and appointed Mahinda Rajapaksa to the premier's post. The move not only contravened the Constitution but it also posed a threat in destabilising the country. Following the Easter Sunday carnage incumbent President Gotabaya Rajapaksa announced that he would contest at the Presidential Election following Sirisena' five-year term. However, the days ahead look uncertain with more number of COVID positive cases being reported. Even if the election is held a lesser voter turnout is predicted due to the pandemic situation.
Turning point
"This time there's a great deal of confusion among electoral choices," says senior political analyst Prof. Jayadeva Uyangoda. "The ruling Party wants people to move away from Parliamentary democracy while the Opposition that should be defending Parliamentary democracy doesn't seem to be doing it. Therefore it is going to be a turning point. Voters have known to make democratic choices wisely. But I'm not sure if the upcoming election would reaffirm this tradition or not," said Uyangoda.

He further said that the ruling party is likely to get a majority vote due to a variety of reasons. "One of them is that the main opposition is divided. On the other hand the record of the UNP over the past five years has not been one that ensures them a majority. Therefore, the choices before people are rather poor. One side has people with a poor record in democratic governance while the other side doesn't trust Parliamentary democracy," he said.

(Information courtesy : Elections Commission of Sri Lanka)