---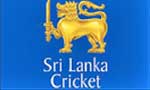 Standard Chartered and Sri Lanka Cricket will host an exclusive corporate event – a VIP Power Lunch at the R Premadasa Stadium from 11.00 am tomorrow, for cricket enthusiasts among leading business executives. Not only will the event afford an opportunity for mingling with the cricketers but also a special "on the stool" interview will allow som e insights into the strategies a n d personalities of some very talented sportsmen.
Reservations for the Street to Stadium fund raising event "Power Lunch", reminiscent of a lazy cricketing Sunday complete with marquees and pub style food, is priced at Rs. 5000 a head or Rs. 40,000 for an 8-seater corporate table.

For inquiries and reservations the contact numbers are Sushenka on 0779586919 or Shanil on 0773501545, or by e mailing – SL.CorporateAffairs@sc.com - marked to the attention of the Head of Corporate Affairs/ Brand and Marketing. The Facebook pages of both Sri Lanka Cricket and Standard Chartered Sri Lanka may be accessed for more information.

Once again Standard Chartered is proud to have joined hands with Sri Lanka Cricket to embark on yet another campaign to raise funds and awareness for Sri Lankan cricketing talent. The campaign launch will coincide with the tour of the England cricket team and both the Sri Lankan and English cricketers have generously agreed to participate in fund raising events. This campaign – Street to Stadium – focuses on growing rural cricket and providing opportunities for talent that may not have the chance of discovery, to shine.
The focus on improving conditions for rural cricket is an extension of Standard Chartered's partnership with Sri Lanka Cricket to introduce a community investment perspective to international cricket tours. It is hoped that a total of 23 million rupees could be raised via similar activities around future international tours and that Sri Lankans will come together as a nation to foster and showcase underprivileged talent and afford opportunities to rural youth.