---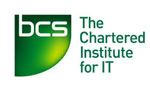 Esoft Metro Campus created history this week by felicitating four students who walked away with four world prizes for their outstanding performances at the 2014 BCS Convocation held at the BMICH, recently.Sanjay Bandare for Certificate level world and Sri Lankan prize, Anumitha Thalgahagoda for PGD level world and Sri Lankan prize, Harshani Dissanayake for Diploma level world and Sri Lankan prize and Kaumadha Wickramarachchi for PROMS-G award were amongst those who were felicitated.Esoft is the largest and most respected higher education provider in Sri Lanka with over 2,000 BCS students and is the world largest trainer for BCS HEQ Level. Since its inception in 2000, Esoft has been offering BCS qualifications and producing over 50 plus world and Sri Lankan prize winners..

This year the overall achievement of world prizes stand to be the highest since the establishment of Esoft in Sri Lanka over 14 years. At a special ceremony organised to felicitate the winners, delighted student, Anumitha Thalgahagoda spoke on her achievement. "At Esoft, learning IT becomes part of your lifestyle, when your lecturers are established industry experts, the insights you get are real and invaluable. This motivated me to apply myself even further. I thank my lecturers for raising the bar for the subjects well as myself as a person."Esoft founder and Managing Director Dr. Dayan Rajapakse conveyed his best wishes to the winners in his message, stating that these four students had exceeded the expectations, thereby making them world class.

"Our achievement is the result of a distinctive combination of outstanding academic research and teaching, innovative programmes, traditional values and a vibrant and socially diverse environment. Esoft stands out from the rest as a great place to study, as we continue to strive to put our students at the centre of all we do."

He further stated that as Sri Lankans and young tech-savvy enthusiasts the young prize winners made a mark in the world and brought pride to the country and Esoft encouraged them to maintain this commitment as they continued their work and study and wished them every success in their endeavours.
Esoft CEO Nishan said, "To be adjudged as the best tuition master for BCS in the country among other institutions providing BCS qualifications is a great achievement. BCS qualification has challenged students as well as tutors world over, with lower pass rates. In that context, it's a great achievement for the country and Esoft alike to have received this honour."
Esoft recruits students for BCS twice a year and the December intake is now on.