---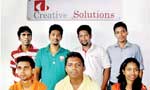 Sri Lankan software company Creative Solutions recently announced it is extending its collaboration with software company NetClean, to fight and put a stop to child sexual abuse material spreading on the Internet


This is further evidence that Sri Lanka is the smart choice for advanced and specialized software development and emphasizes Creative Solutions position as one of the innovators and leaders in the software industry.

The team at Creative Solutions will be a major contributor to the design and development of NetClean's next generation of software. The NetClean software suite is currently used by multinational companies, government agencies, internet service providers and law enforcement professionals.

Their product portfolio consists of three main solutions; Net Clean White Box which blocks child sexual abuse URL's and is designed for ISPs, Net Clean Proactive that detects and blocks child sexual abuse content and Net Clean Analyze, t he digital media investigation solution, developed in collaboration with law enforcement authorities to assist i n digital media investigations.

The Creative Solutions team working for NetClean is very experienced having previously worked on projects in domains such as telecom billing, enterprise search, e-commerce, complex event processing and embedded systems. Asked about t he abilities of the team one of the Technical Leads Amila Kitto said: "Our team members have developed software for some of the leading software companies in the world and know what ittakes to develop commercial grade software with very high demands on quality and availability. The other Technical Lead Dhananjeyan Balaretnaraja continued "Our team members have previously worked on the development of Search for Microsoft SharePoint 2013 currently used by millions of people every day ."

Mattias Shamlo, CTO and co-founder of NetClean said "I am very impressed by the technical ability of the team members at Creative Solutions and we view them as an integral part of our overall R&D effort. The Creative Solutions team has been a great asset in developing the products our customers need and ensuring that we continue to be the leaders in our field. "

Since 1999 Creative Solutions has been a provider of Software Development, Quality Assurance, Application Management and Support Services throughout the world. Today it attracts some of the best talent in the market. Operating from its state-of-the-art development centers in Sri Lanka, Creative Solutions has helped clients accomplish their profitability goals across a variety of sectors including Healthcare, BFSI, Manufacturing, Logistics, Insurance, CRM, Retail, Mobility, Security, Field Service, e-Commerce and Enterprise Search.