---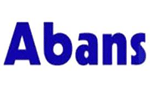 The leading consumer durables company in the country, Abans has had a strong 2nd quarter, pushed by its electrical and retail businesses during the year, recording a growth of 16 percent over the previous year.

The growth amount includes its Central Air Conditioning Company and its Transport Company. There has been significant growth in its transport sector (96 percent), Air Conditioning Products (14.64 percent), Consumer Electronics (12.75 percent) , IT Products (24.23 percent), Sanitary Ware (121 percent) and Communication products (23.9 percent).The company continues to make great advances in consolidating its position in IT products representing top brands such as Apple, HP, Dell, Lenovo, Toshiba, LG and Panasonic.

Hero Motor Cycles which was introduced two years ago, enjoys the No. 2 position in Sri Lanka. Abans Central Air Conditioning Division representing Mitsubishi, Trane and LG continues to have the largest turnover byany air conditioning company in Sri Lanka.Abans has heavily invested in refurbishing and renovating its showroom network, enhanced its SCM/POS systems and continues to lead the market as the largest retailer of IT and communication products in Sri Lanka.

Abans Finance too increased its profitability by 33 percent in the year 2014.The Rs.18.87 billion revenue for t he 1st half of 2014/15 financial year excludes, its restaurant, security, cleaning and affiliated businesses.