---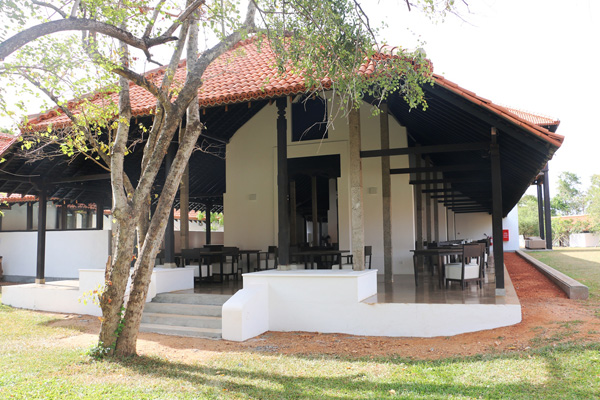 Sigiriya Jungles, the newest deluxe Sri Lankan-styled resort in the heart of the cultural triangle, offers an exclusive Sri Lankan experience where the rustic and the royal combine for an unforgettable encounter. The legendary Sri Lankan warmth and hospitality can be genuinely evidenced at this resort, where guests are made to feel special. Spread over 10 acres of naturally landscaped greenery, Sigiriya Jungles is an upmarket resort, tastefully created by a renowned architect in the Audangawa Village, about 5 kilometres from the Sigiriya Rock Fortress, and which stays true to its traditional roots. An exclusive design feature of the property includes a large iconic wooden bridge which provides extraordinary vistas of the Sigiriya Rock and the Pidurangala Monastery, as also of the verdant environs. Sigiriya Jungles offers a matchless signature luxury experience such as the elegantly designed Spa.
Sigiriya Jungles offers 60 lavishly furnished rooms over looking the Sigiriya Rock Fortress. Each room is designed to serve as a sanctuary with tranquil indoor and outdoor living spaces, intimate artistic touches and luxury service. The rooms offer all imaginable creature comforts for guests.
The resort's objective to offer an authentic Sri Lankan experience extends to its cuisine, which consists of traditional Sri Lankan rice and curry ensembles. The resort also offers delectable cuisine befitting its upmarket status. Its eclectic restaurants serve a fusion of Western and Eastern cuisine and traditional Sri Lankan fare.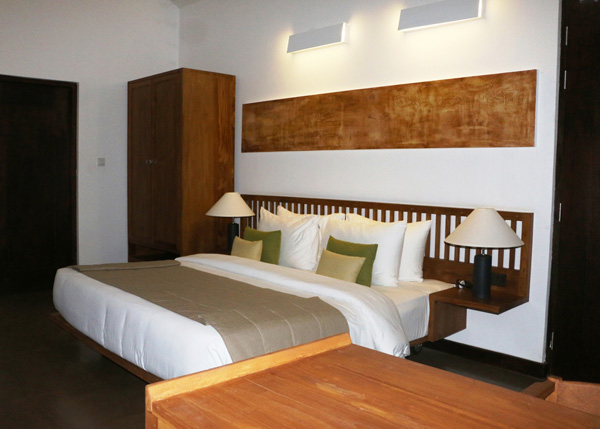 The resort showcases the island's traditions, music & art at every turn, thereby immersing its guests in a truly definitive experience. A choice of indoor and outdoor restaurants offering signature cuisine, an expansive bar, a large living lounge and a shopping area offers hours of pleasure.
Despite its location in a tranquil environment, the resort offers plenty of opportunities for rest and recreation. The resort features 3 restaurants, 2 bars and WiFi throughout the property. It has an outdoor large inviting pool, a spa and wellness centre and a fitness centre for pampering guests.
Sigiriya Jungles is the ideal destination for both business and pleasure. It has exclusive conference and banquet halls to cater for upto 150 people along with state-of-the-art conference facilities.
The strategically located resort offers guests the facility to embark on exciting cultural, religious or adventure excursions, which is facilitated by the hotel staff. Guests looking for authentic Sri Lanka hospitality in a luxury setting with a difference, or for a business conference that will prove memorable, or even those celebrating a wedding or another special personal occasion, Sigiriya Jungles is a jewel in the crown of the emerald isle.