---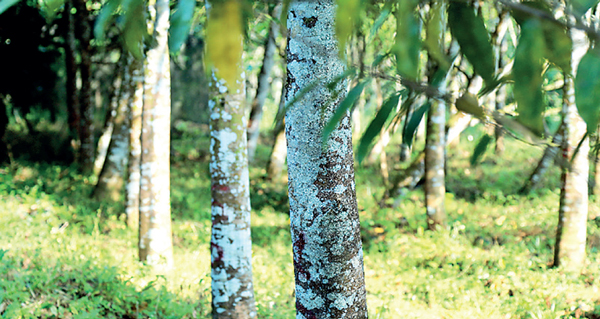 Prized for its valuable dark and dark brown or black resinous core, Agarwood has been hailed as a sustainable investment offering financial stability.
For over a decade Sadaharitha Plantations Company has been in the forefront of the promotion of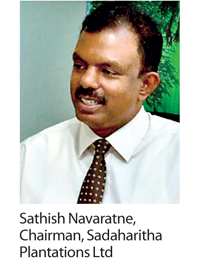 Agarwood cultivation and actively engaged in offering secure commercial forestry investments that benefit investors and also contribute to both the environment and the conservation of
our planet.

Sathish Navaratne, Chairman, Sadaharitha Plantations Ltd whose deep understanding in promoting sustainable investment opportunities helped drive his desire to offer citizens a sound investment noted, "I had a passion to start something that could benefit our people, the local economy and as well as give back to the people; something solid and trustworthy that could be confidently offered as an affordable product."

His knowledge in national forestry and agriculture, and the need to protect the environment was always paramount but at the same time to "find a business model which addresses that," was also important.

Explaining Agarwood's attractive properties, Chairman Navaratne said, "In middle eastern countries it's a part of their culture, predominantly to showcase wealth, status and for use as a perfume in households. Moreover, due to the booming cosmetic industry, there is a great demand for this product as it is used by many of the world's top brands as a base product to create their own fragrance."
Additionally Agarwood is also used throughout the world as a primary component in manufacturing soaps and incense for spiritual and religious ceremonies and even as jewellery because of the belief that the product brings wealth and good luck.

Emphasising Agarwood's consistently-strong market value is the direct result of its rarity, Navaratne said, "Singapore exports over about 1.2 billion dollars of Agarwood every year produced in Malaysia and Indonesia. They are among the many other big players around the world. Agarwood is about a US$ 12 billion industry around the world."

However, its scarcity has also led to widespread deforestation of the species. Navaratne noted, "The supply is getting lower each day as they run out of space to harvest in natural forests."
Sadaharitha Plantations Company is the only forestry investment company in Sri Lanka capable of offering an unparalleled level of expertise. "We had the firm belief that we should give back to our clients the best return possible. Through our research we know each tree will bear at least Rs. 100,000 worth of harvest costing only Rs, 40,000. Hence, our minimum buy back is higher than any bank could offer over the given period of time," Navaratne noted.

Ensuring the client does not have to deal with any issues, the company promises, "To relieve our clients of any headaches, we hope to sell the product to Wescorp Australia. We have taken the challenge wholeheartedly upon ourselves to ensure we give our clients the best we can and at the same time to sell this product to the world."

Moreover, as Sadaharitha hold the exclusive patent for the commercial production of Agarwood, the potential for growth is unparalleled. "We are the patent holders of the CA-kit in Sri Lanka and have the capability to manage this technology and the expertise to handle it," he added.
Today, the company accounts for 1200 acres of agro investments and over 23,000 clients island wide who testify to its sterling work.

Navaratne is justifiably proud of the company's success. "With 14 years in this field, we are also a national forestry awards winner. The happiness and satisfaction of our clients contributes to our success. We have some of the best forestry breeding grounds in South Asia and over 800 employee workforce island-wide manage our clients and their investments. I believe these are
our strengths."

Navaratne concluded, "I started small, and I didn't expect this much of success. I believe our hard work and the team as well our business model and how we treat our clients have contributed immensely to our success."