---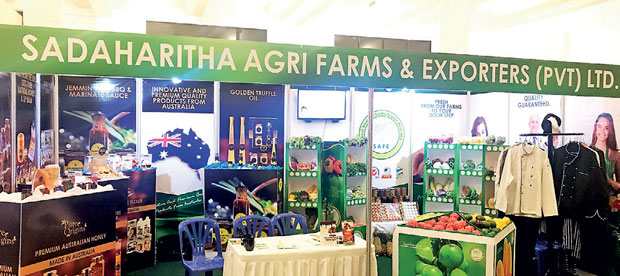 Sadaharitha Plantations re-located its thriving export business, Sadaharitha Agri Farms and Exporters (Pvt.) Ltd (SAFE) to a more convenient location in Maharagama recently, demonstrating that diversifying has strengthened the business and brings much needed foreign exchange into the country.

Sadaharitha is Sri Lanka's leading commercial forestry business, and is celebrating 15 years of contributing to protecting the environment by growing trees. The company has over 26,000 customers who have invested in forestry.

Sadaharitha Agri Farms and Exporters focuses on exports and has been thriving since its first shipment in 2011. The company exports fresh and processed dehydrated fruits and vegetables, as well as a wide variety of local produce ranging from coconut and coir-based products, spices and tea to even ready-made, monogrammed chef uniforms and related resorts supplies. SAFE's clients are world renowned resort hotels, supermarkets and wholesale distributors in Maldives, Seychelles, Mauritius, and gradually developing markets in UAE and Europe. The company is a member of the National Chamber of Exporters of Sri Lanka and also accredited with HACCP and ISO certifications.
"Leading conglomerates we are proud to serve are world renowned hospitality chains such as Robinson Club, Four Seasons, Anantara and Marriott resort hotels" said Sadaharitha Group Chairman Sathish Navaratne. "We take great pride in ensuring freshness from the farm to doorstep with the qualified team of agri professionals who maintain stringent quality controls according to international standards of health and nutrition," he added.

SAFE has become one of the leading exporters in the fruit and vegetable sector in Sri Lanka. Crops exported by the company are grown, treated and managed in partnership with the industry professionals and the fresh produce is exported within 24 hours of harvesting.