---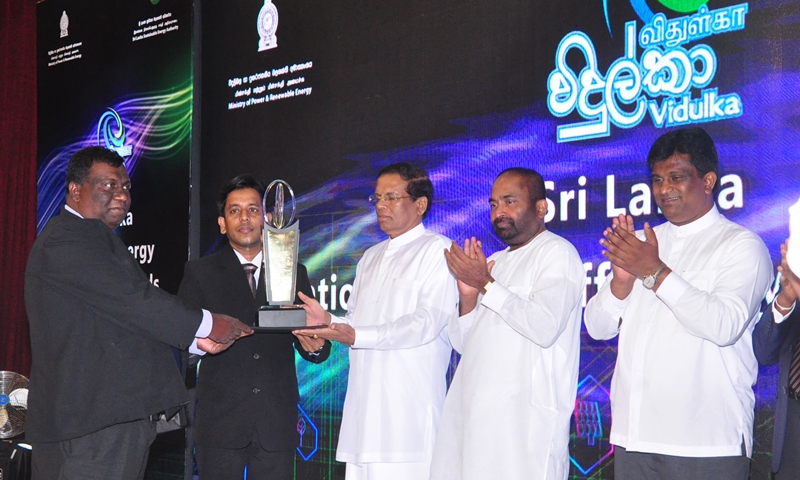 Maxtherm Lanka Director- Technical Eng. Gaya Siriwardhana (second from left) and Director- Operations Ajantha Kumara (left) receiving the award from President Maithripala Sirisena. Also in the picture is Minister of Power and Renewable Energy Hon. Ranjith Siyambalapitiya and Deputy Minister of Power and Renewable Energy Hon. Ajith Perera
Maxtherm Lanka (Pvt) Ltd, an industry pioneer in accelerating thermal energy performance, recently clinched the prestigious Gold Flame award at the Sri Lanka National Energy Efficiency Awards 2016 for its contribution to reduce energy use through energy management efforts.
Organized by the Sri Lanka Sustainable Energy Authority (SLSEA) of the Ministry of Power & Renewable Energy, the annual awards ceremony was held on the 24th of November at BMICH under the patronage of President Maithripala Sirisena.
Eng. Gaya Siriwardhana, Director Technical- Maxtherm Lanka (Pvt) Ltd who is a well experienced veteran in the industry, stated 'We are delighted to have been recognized by the industry for our vast and continuous contribution towards energy saving across the country. We are ambitious to enter large scale projects in the near future and become a major player in the market.'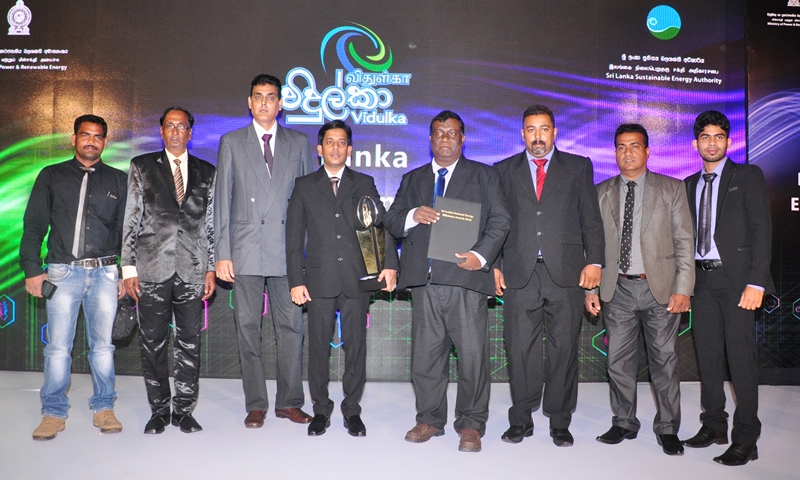 The Maxtherm Lanka team
The company is no stranger to the awards having won the Bronze Flame in 2014 and 2015, and this year around made history with a Gold Flame. Equipped with specialized degrees from both at home and abroad, Eng. Siriwardhana is the brains behind the success of Maxtherm Lanka. He is a Member of the Institute of Engineers of Sri Lanka (IESL), Sri Lanka Bio Energy Association and is also an accredited consultant to the SLSEA)
The company saved a total LKR464m in foreign currency within the country last year by replacing over 5.4m liters of fuel oil and 0.23m liters of diesel by biomass. It helped save 217,000 units of electrical energy and reduced 14,700 tons of CO2 equivalent emission during the same year.
It further created many direct and indirect job opportunities across the country, conducted awareness and training programmes on energy management, implemented employee and company development policies, owned energy measuring equipments, and conducted various research and development activities at workshops and manufacturing facilities in Sri Lanka and India.
Its major customers include prestigious local corporations such as MAS Holdings, CIC Holdings, DSI, Ocean Lanka, Richard Pieris, Hidaramani Group, Asia Pacific Brewery Lanka amongst many others.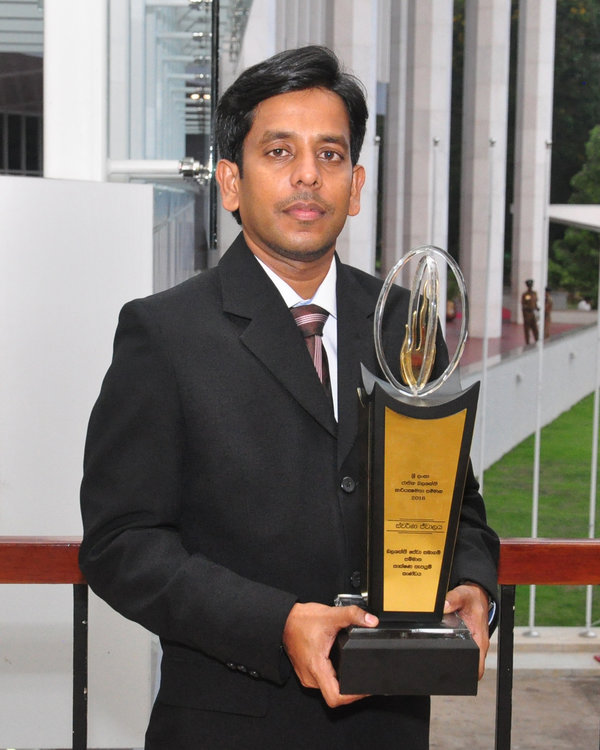 Maxtherm Lanka (Pvt) Ltd specializes in supply and installation of biomass fired steam boilers in Sri Lanka with the objective of accelerating thermal energy performance in the industry, also offering a wide variety of services in both energy and environment engineering. The company is the official agent of Maxtherm India, a leader in biomass generated steam involved inselling, supplying and installing steam boilers, thermic fluid heaters, hot water generators, air pollution control equipments and heat recovery units.Maxtherm Lanka initiates rigorous R&D in close affinity with their parent company tailor-make solutions to constantly fulfil evolving customer needs. The company also specializes in generating and supplying of steam and implementing co-generation plants in Sri Lanka.