---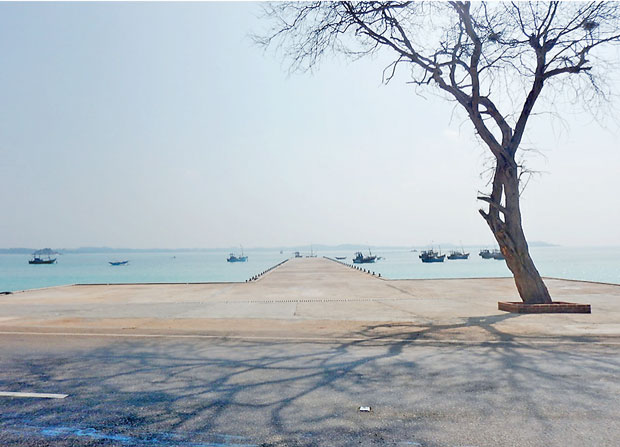 January 20th of this year marked the ceremonial opening of the first concrete jetty built in to the open sea, Kapparatota jetty by Minister of Fisheries and Aquatic Resource Development Minister Mahinda Amaraweera.
The design and construction work of the jetty has been successfully completed and commissioned to public by Access Engineering PLC.
The new jetty is supposed to bring significant benefits to the local fishing industry with the increased anchoring facilities for the boats and the development of a new market place to trade the yields of the local fishermen.
The Government of Sri Lanka accorded and funded the project with the forward vision to revitalize the fishery-based livelihood of the communities in and around Weligama. The project was executed under the guidance of Ministry of Fisheries and Aquatic Resources Development.
The scope of the project entrusted to Access Engineering PLC included the design and construction of 128m long jetty on a pile foundation which extends from the land into sea enabling the local fishermen to anchor their boats within the sea area without facing the trouble of bringing the boats to the shore. The piers of the jetty were furnished with new fenders and bollards to facilitate safe docking at the jetty. The pile and structural designs were executed by the in-house design team of Access Engineering PLC.
"It is a pleasure for us at Access Engineering to be able to involve in this project which has direct impact towards strengthening the livelihood of coastal communities in and around Weligama. The fishermen within this community have been economically vulnerable due to the absence of a proper fishery harbor that facilitates easy landing and anchoring of boats." said the Project Manager, Chandimal Kumara.
He further added, "Access Engineering being an expert contractor in port and marine construction, strictly adhered to the environmental regulation during the construction activities in this marine environment. Stingiest quality control measures were thus undertaken when carrying out steel fabrication and concrete works".
Along with the increased anchoring facility at jetty, the bays on the jetty will also provide an improvised large space for the fish market which is otherwise stretched along the Colombo - Matara main road (A002) causing severe traffic snarls on the road.
Numerous environmental and infrastructural development measures have also been executed by the organization under their CSR framework during construction process to uplift the environment and social standards of the surrounding community.