---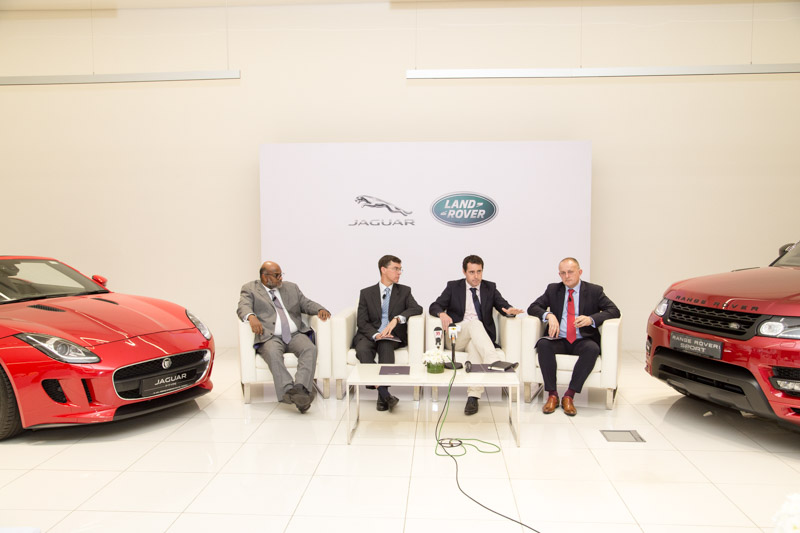 Image 1 (L –R) :Sheran Fernando – Managing Director, SML frontier Automotive, His Excellency James Dauris – British High Commissioner to Sri Lanka and Maldives, Robin Colgan – Managing Director, Jaguar Land Rover Asia Pacific and Andy Wust – Customer Service Director, Jaguar Land Rover Asia Pacific
Jaguar Land Rover today unveiled its latestmodels to be launchedin Sri Lanka in the coming months. The iconic new vehiclesfeature revolutionary new enhancements and distinct technological advancementsand were revealed at a press conferencethat took place at the Jaguar Land Rover Showroom.
The event welcomedRobin Colgan – Managing Director, Jaguar Land Rover Asia Pacific on his very first visit to the Jaguar Land Rover showroom in Sri Lanka and Andy Wust – Customer Service Director, Jaguar Land Rover Asia Pacific.His Excellency James Dauris, the British High Commissioner was also in attendance.
Commenting on his visit to Sri Lanka, Robin Colgan – Managing Director, Jaguar Land Rover Asia Pacific said: "This is a very exciting time for our brands in Sri Lanka. We have a very strong partner in SML Frontier, great facilities that are built to international standards, and a superb aftersales team who have been trained to the highest level. When you combine that with the launch of so much new and ground-breaking product from both brands, then I'm confident that you are about to see Jaguar and Land Rover make a huge impact in the Sri Lankan market. "
"We are extremely excited to launch the 2017 range of Jaguar and Land Rover vehicle models in Sri Lanka in the coming months. We are also pleased to welcome Robinand we thank the Jaguar Land Rover team for their continuous support. As the sole authorised distributor of both the Jaguar and Land Rover brands in the country, SML Frontier Automotive is proud to offer these best-in-class vehicles to our customers, along with our commitment to delivering superior standards of customer service and care," said Sheran Fernando – Managing Director, SML Frontier Automotive.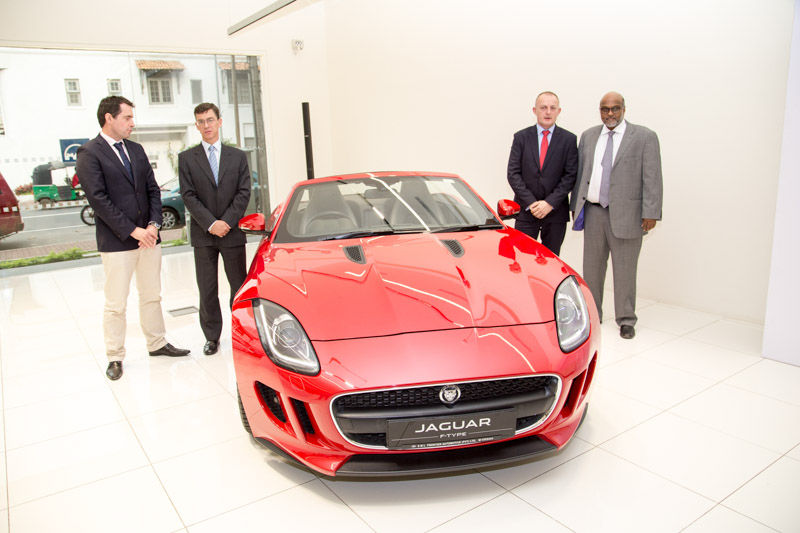 He added: "The latest edition of Jaguar and Land Rover vehicles encompass the very essence of agility, performance, craftsmanship, innovation and technology and the 2017 enhancements add to the overall look, feel and power of each vehicle. Going forward, we will also be focusing heavily on creating a more customer-centric service experience at our showroom, offering our customers added benefits, access to an exclusive loyalty programme and concierge service and we will be hosting regular engagement-based activities, to create long-lasting bonds and connections between our valued customers and our brands."
Customer engagement is an integral part of the Jaguar Land Rover offering and SML Frontier Automotive offers customers servicing and road side assistance benefits along with a comprehensive loyalty programme which includes after sales discounts, monthly updates on product information and benefits, member discounts at local and international restaurants, hotels and resorts, access to limited edition gifts, invites to premier events and movie screenings and access to a 24/7 concierge service. Jaguar and Land Rover are both iconic lifestyle brands and our customer service and engagement efforts truly add value to our customers by ensuring that they enjoy the highest levels of after-sales product satisfaction. These efforts also help to build customer loyalty and establish Jaguar and Land Rover as dynamic lifestyle brands.
Andy Wust– Customer Service Director, Jaguar Land Rover Asia Pacific further added: "Jaguar Land Rover is committed to offering the highest level of customer service by working closely with our partners and building a formidable network of dealers. We have invested significantly in a regional training academy providing both technical and non-technical training to dealers across the region. A high quality experience for our customers depends on three things - well equipped facilities, highly trained teams and good parts availability. With SMLF, we have made sure that these elements are all in place and that our customer satisfaction survey gives us immediate and direct feedback from customers that we can react to if needed. Our belief in excellent customer service will continue to give us a strong advantage in Sri Lanka going forward."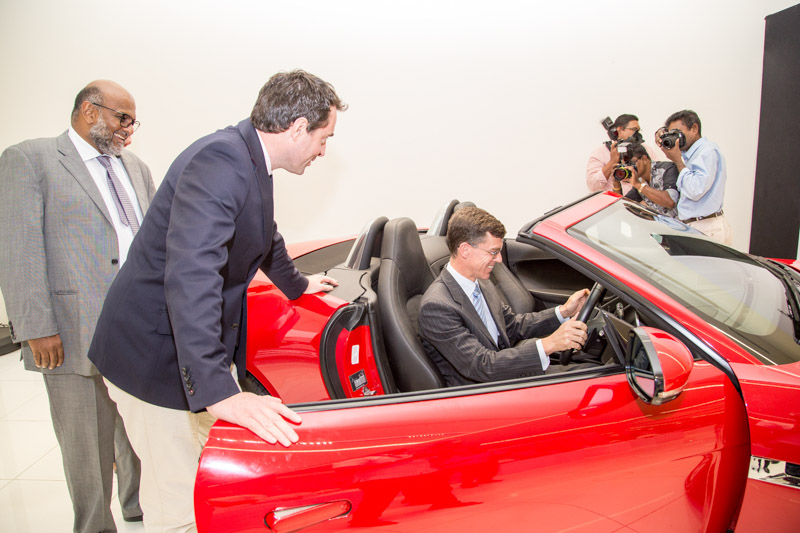 The new Jaguar Land Rover vehicles launching in December and throughout early 2017 include the F-PACE, the first-ever performance SUV from Jaguar. Delivering on the promises of Jaguar's breakthrough C-X17 concept,the F-PACE features unrivalled dynamics and everyday versatility, matched with the agility, responsiveness and refinement that all Jaguars are renowned for. The new Range Rover Sporthas also been strengthened with a range of enhancements for the 2017 model year. Launching in Sri Lanka inJanuary 2017, the new Range Rover Sport offers a redefined luxury performance, new levels of efficiency and driving technologies as well as a greater scope for bespoke personalisation. The highly anticipated All-New Land Rover Discovery which made its global debut earlier this Septemberwill also be available in Sri Lanka from May 2017. Paying homage to previous models, the New Discovery is a dramatic reinterpretation of Discovery's 27 years of heritage and practical DNA. With unbeatable capabilities and versatility, the new Land Rover Discovery is a full-sized seven-seat SUV that combines British desirability with an unstoppable spirit of adventure.
In addition to the new launches, Jaguar also marked the start of a new era with the unveiling of the I-PACE Concept. A preview of Jaguar's first-ever electric vehicle that will hit roads in 2018, the I-PACE Concept is part of the brand's drive towards a cleaner future. Combining a supercar silhouette with a sports car's performance,the I-PACE Concept is a radical departure for electric vehicles and represents the next generation of battery electric vehicle design. Featuring a dramatic, future-facing design that encompasses Jaguar's distinct DNA, premium detailing and iconic craftsmanship, the I-PACE Concept is designed to bring thrilling Jaguar performance to electric vehicles.
SML Frontier Automotive's showroom is located at No. 74 Flower Road, Colombo 07 and the company's state-of-the-art repairs workshop is located at No. 17 Dehiwela Road, Boralasgamuwa. The new 2017 Jaguar and Land Rover models can now be pre-ordered at the showroom and a dedicated team is available to explain the latest specifications and advancements that are featured in the 2017 model year to customers.
Jaguar Land Rover, UK's largest automotive manufacturing business is built around two iconic British car brands: Land Rover, the world's leading manufacturer of premium all-terrain vehicles and Jaguar, one of the world's premier luxury sports saloon and sports car marques. JLR aims to drive leadership in sustainable business practices in all activities across the world, which includes achieving Carbon Neutral Manufacturing and Zero Waste across operations by 2020.For more information on Jaguar Land Rover in Sri Lanka customers can visit the showroom or call 2552444.