---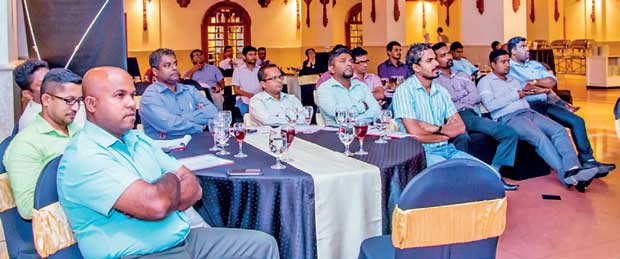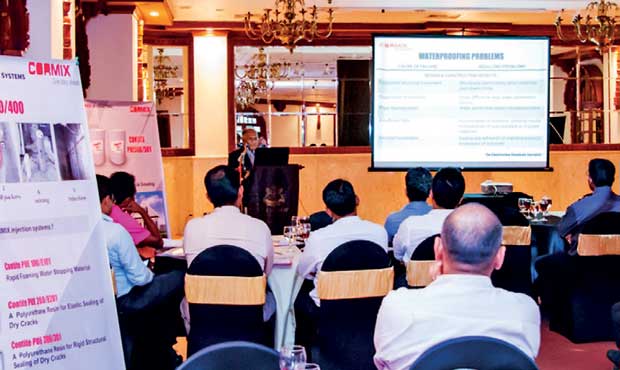 HSR Engineering Pvt. Ltd. conducted a comprehensive presentation on Cormix - an international brand connected with concrete waterproofing, repairs and surface protection at the Kingsbury Hotel recently to the engineers of Access Engineering PLC.
The comprehensive solutions within the Cormix range that were presented covered a range of problem-specific chemical and compound mixtures suitable for concrete damaged by extreme weather conditions, repairing mortars, levelling compounds and restoring it to its original strength, integrity and appearance of the structure.
The Cormix range presented included a number of high-performance waterproof and chemical-resistant coatings that withstand difficult weather conditions, contaminated environments and corrosive substances.
As one of the world's leading suppliers in this field, Cormix combines economic success with environmental protection and social responsibility. Through its R & D laboratories, Cormix enables customers in nearly every industry to meet the current and future industry standards.
The Construction Chemicals division of Cormix offers advanced chemical solutions for new construction, maintenance, repair and renovation of structures. Its comprehensive portfolio encompasses concrete admixtures, cement additives, chemical solutions for underground construction, waterproofing systems, sealants, concrete repair and protection systems, performance grouts, performance flooring systems and slab fixing systems.
Together with the combined know-how and expertise of HSR Engineering, customers can draw on the experience gained in countless construction projects island-wide. We leverage global Cormix technologies, as well as our in-depth knowledge of local building needs, to develop innovations that help make our customers more successful and drive sustainable construction.
HSR Engineering is a forward-thinking organization that has diversified and expanded its portfolio into the innovative areas of water-proofing. With its Admixing Division, it has successfully built its business based on the foundation of corporate and environmental responsibility by innovating solutions for the biggest challenges faced by the construction industry.