---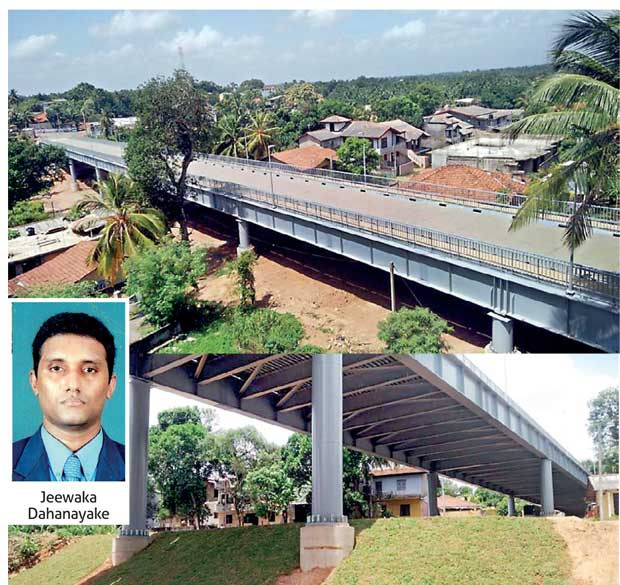 Access Engineering PLC is nearing the completion of the construction work of Ganemulla flyover, a much needed solution for heavy traffic at Ganemulla railway crossing.

Ganemulla town, located 9 km away from the Kadawatha town is mainly developed around Ganemulla railway station. The town spreads about 250m and 500m towards Kiridiwita and Kadawatha directions respectively from the railway crossing. Many public utilities are spread along the Kadawatha – Ganemulla (B58) road centralizing the Ganemulla railway station and level crossing.

Around 87 trains traveling to and from Colombo – Badulla, Kandy, Jaffna, Trincomolee, Mannar and Batticaloa pass Ganemulla railway station necessitating the closure of the rail gates as frequently as 90 times per day which causes severe traffic congestions on either the sides of the level crossings. The project is spearheaded by the Road Development Authority and is funded by the Government of Spain. The design and the supply of the superstructure were entrusted to the main contractor; Centunion S. A of Spain and the design of substructure, on-site fabrication, installation and erection were subcontracted to Access Engineering PLC along with construction of approach roads and drainage works.

"We feel contended with the fast pace of the project which is now nearing completion. Soon, the flyover will be commissioned to the public, solving the long standing traffic stagnated at either sides of the level crossing. With the new flyover, the commuters amassed at the Ganemulla bus stand junction could be easily carried up and over the railway to the old police station at Ganemulla- Kandana road," said Jeewaka Dahanayake; Project Manager of the Ganemulla flyover.