---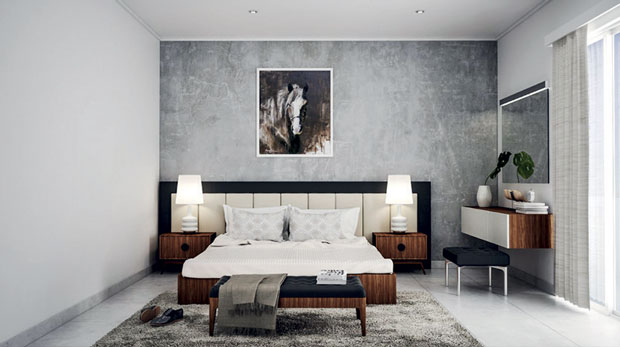 The urbanization of Colombo is at a peak with many skyscrapers embracing the blue skies over the city.
Over the span of the last few years, the number of multi-storey buildings that have contributed to the impressive skyline of Colombo has been growing in number. Most of these are luxury and super-luxury apartment complexes paving way for a modern way of living in the city.
One of the acclaimed realtors introducing the concept of 'boutique apartments' to condominium living in Sri Lanka is Ekroma Realtors (Pvt) Ltd who will be adding to the skyline of Colombo City with their latest project Elegant 16.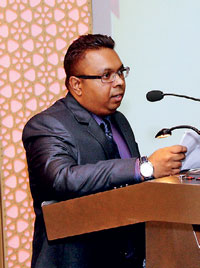 The pioneers of 'boutique apartments' in the country with their debut project, Ekroma takes great pride in the design and construction of Elegant 16. The concept of boutique apartments revolves around the idea of offering maximum luxury within a minimal space in an urban location and the latest project from the contemporary realtors embodies the concept well. Elegant 16 is located in the heart of Colombo 5 which is gradually transforming into a commercial hub yet it offers conditions for luxurious, safe and
tranquil living.
Since the apartments are constructed in accordance with the boutique concept, the complex will only house 16 units. However, unlike most apartment complexes housing a smaller number of units that lack in terms of amenities that larger complexes offer, Elegant16 hopes to go against the grain and provide homeowners with facilities such as a swimming pool, gym, children's play area, rooftop jogging track, BBQ area and more.
"At Elegant 16, we take pride in perfecting everything to provide a high end finished product," stated Managing Director of Ekroma Realtors Onesh Subasinghe. He truly believes in delivering a high quality living space to his clientele and is working towards installing some of the best products in these apartments regardless of the cost and the increment in the price point. Each and every aspect of the apartments from the pantry cupboards to the gas detectors installed, the sanitary ware and the tiles for the flooring will firmly meet and exceed the customer's needs and expectations, he added.
In terms of future plans for Ekroma Realtors, they have a number of different projects in the pipeline leading up to the year 2022 as they hope to be a long term player in the industry. Some of their future projects will include a commercial tower, a super-luxurious apartment complex that caters to a more affluent clientele and
many more.
"We are not looking for just investors. We want the end user who will be the homeowner of our units. What differentiates us from the rest of the players in the market is that we are not just another apartment complex with an extensive amount of units because we hope to build a small community that grows with us," Subasinghe also said.