---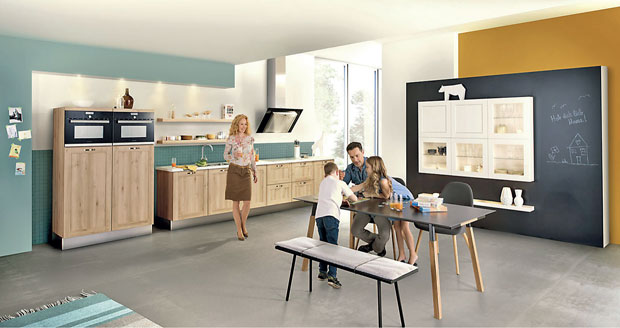 Fine Furniture Sri Lanka, a retail store, unveiled its newly expanded showroom space of 15000 square feet spread across three floors located at Nawala Road, Rajagiriya recently.
The 'exclusive' partnership with luxurious European home brands such as Häcker kitchen German-made, Häcker SMART kitchen solutions, home appliances from Miele and Bosch, bed room sets and living display units by Loddenkemper, Sofas from Koinor and design palm furniture from Pacific Green, Fine Furniture Sri Lanka, takes a step ahead in introducing more interior brands to the Sri Lankan consumer with the promise of assured satisfaction.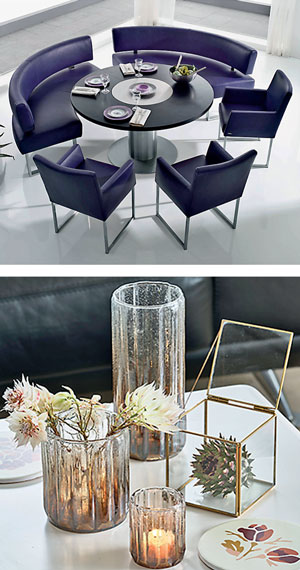 A dream and an initiative by Austrian structural engineer Martin Klement, Fine Furniture Sri Lanka is the very first Sri Lankan company to house 14 Luxury European brands under its portfolio to provide interior solutions for the entire home.
Commenting on this vast expansion of Fine Furniture, Martin Klement, Founder and CEO stated "When we started Fine Furniture a few years ago, it was answering an obvious need for great kitchens, interior product and furniture that represents the new lifestyle of the modern Sri Lankan and the market responded to us exceptionally well because of the product quality and longstanding success globally as well as the design aspect. Hence at Fine Furniture we promote an aura of modern home culture where people invest on long-lasting, quality products with outstanding design, function and performance for their homes for a new way of living."
Fine Furniture Sri Lanka, a leading interior product retailer, brings to the local market the strengths of unique exclusive interior brands which will awake the emotions, relates to the local culture, gives the comfort, making it a reality in harmony.
"Everyone is different, with different ideas about their living space. So furnishing styles are always influenced by someone's lifestyle or personal needs. Making a home feel like the haven, means choosing the right furniture to suit your style and space, which is as unique as the people of that home. Whether it is down to earth, creative, purist or romantic, the possibilities for creating an individual style are endless. At Fine Furniture we deliver this promise. We help our consumers crate their unique space with the vast brands we represent to make them feel more at home" Klement continued.
Fine Furniture is open all 7 days of the week from 3rd June to serve their customers better.