---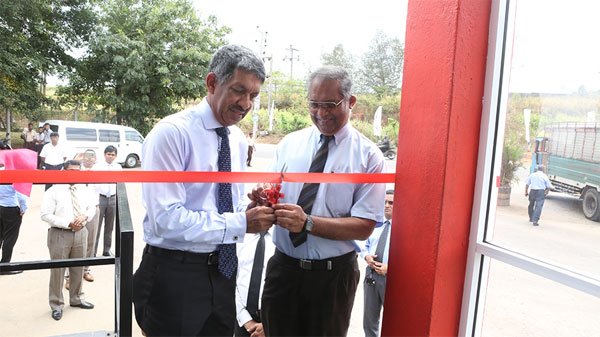 Arjun Fernando – CEO, DFCC Bank and H.A. Samarakoon – Chief Executive Officer, Lanka Industrial Estates Limited opening the ATM
DFCC Bank PLC opened itsfirst solar powered offsite ATM at the LINDEL Industrial Estate on the 15th of September 2016, located at Pattiwila Road, Sapugaskanda, Makola. Itwas declared open by Arjun Fernando – Chief Executive Officer, DFCC Bank and H.A. Samarakoon –Chief Executive Officer, Lanka Industrial Estates Limited,in the presence of members of the community and staff from the Bank.
Commenting on the latest addition to DFCC Bank's ATM network, Arjun Fernando said: "We are extremely pleased to open the latest addition to our ATM network at the LINDEL Industrial Estate.. We are committed to expandingour branch network and alternative channels which will further strengthen our retail operations and take convenient banking services closer to our customers. Whilst enhancing customer experience, we are also committed toenvironmentally sustainable business practices, and adopt technologies and processes that are aligned with this strategy. In line with this, we also debut our first solar powered ATM which will reduce the Bank's carbon footprint. We will not stop here, but shall continue to grow and expand in a sustainable manner in order to serve our customers better."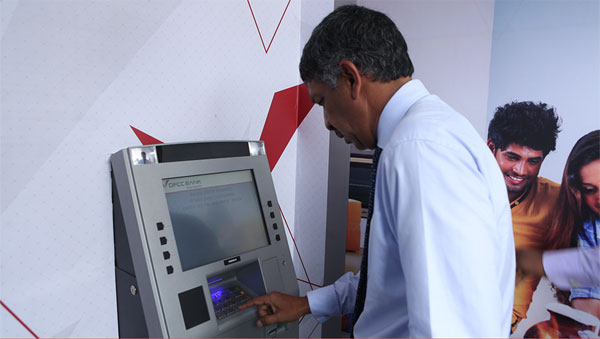 Arjun Fernando – CEO, DFCC Bank utilizing the ATM
This offsite ATM will enable over 1000 employees within the Estate and customers in the vicinity to access 24 hour banking services, providing them with greater convenience. DFCC Bank is fast growing its footprint across the island especially focusing on developing electronic mediums that provide customers with the ease and convenience of banking on-the-go. This is well complemented by its online banking facility, a 24/7 call centre and access to over 3,500 ATMs through DFCC's own and partner ATM networks which facilitates unlimited withdrawals at zero cost.
DFCC Bank PLC, renowned as a national icon, possesses the expertise of a pioneer development bank and the energy of a dynamic commercial bank. It offers a breadth of seamless banking solutions which includes a host of Savings and Deposit products that gives customers unmatched value and unique benefits. The Bank has been rapidly growing its footprint across the country with a network of 137 branches and service points. Now connected to the LankaPay Common ATM Switch, all account holders can access over 3,500 ATMs island-wide and perform zero cost cash withdrawals and balance inquiries via connected Banks. The Bank is committed to improving customer experience through technology and also provides a range of electronic and mobile banking services. DFCC Bank PLC remains committed to driving financial inclusivity while spreading warmth, fellowship and stability across local communities.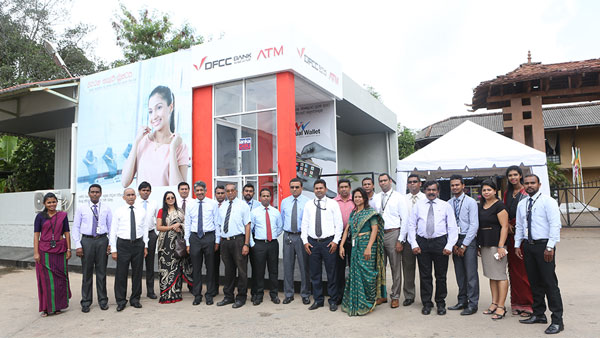 Arjun Fernando – CEO, DFCC Bank at the ATM opening together with the management of the DFCC Bank and Lanka Industrial Estates Limited