---

Blue Mountain Apartments together with the global real estate titan Palmer and Turner Group prepare to embark a landmark real estate development project, set to make a lasting mark on Colombo's skyline. The luxury 7-star apartment complex will be the first- of-its- kind in Sri Lanka and will feature all-new levels of luxury and innovation.
The iconic design and structure of the development are being supporting by world - renowned design firm the Palmer & Turner Group, which is based in Singapore and is heralded as the No. 2 ranked residential developer in the world. Palmer & Turner have designed more than 300 residential projects ammasingapproximately 22 million m2 in last 10 years. The complex's plush interiors are being curated by Index Design, a leading interior design practice also based in Singapore.
Designed to be a beacon of opulence and modern sophistication, this development has been specifically designed for residents who want to indulge in a luxurious lifestyle that reflects their aspirations. The 7-star residence will feature a chic urban design, lavish interiors and spectacular views of the city and the Indian Ocean. The apartments will also feature state-of- the-art technology and 7-Star luxury features that have not been offered to Sri Lankans before. The project located in the heart of Colombo was also recognized at Asia Pacific Property Awards 2016/2017 recently.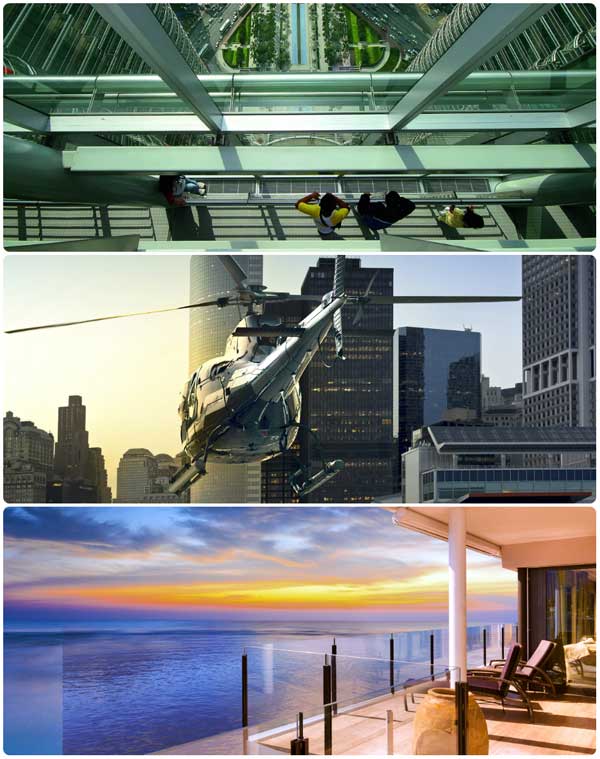 Commenting on Blue Mountain's newest apartment complex, Dr.HiranHettiarachchi Group Chairman of Blue Mountain, stated:"Our latest development will set a new precedent for luxurious living in the heart of Colombo. The complex is located in a prime spot in Bambalapitiya, and gives residents the chance to own a luxury home in Colombo 4, which is ideal location for trade, business, shopping and dining. We are proud to be working in collaboration with our partners the Palmer & Turner Group as well as Index Design, which are both recognized globally for the quality and scale of their work. Together, we hope to build an apartment complex that redefines the concept of ultimate luxury and gives our valued customers the opportunity to enjoy the most exclusive, beautifully designed and well equipped apartments available in the market."
Blue Mountain Apartments focuses on delivering innovation and modern designs that adhere to the highest standards of construction and safety in the industry. The company has a proven track record and is supported by a highly qualified team who operate from 16 branches across the island. The Blue Mountain Group is renowned as one of the country's most reliable real estate companies and has diversified operations that extend across the areas of land sales, apartment developments and construction.