---

Blue Mountain Apartments recently launched 'Lake Front – Nawala', the latest luxury apartment complex in the company's rapidly expanding real estate portfolio. Situated just over 6km away from Colombo, the complex is located in a tranquil and picturesque setting that offers breath-taking views of the nearby lake and walkways. 'Lake Front –Nawala' features a total of 12 beautifully laid out three bedroom apartments, offering a comfortable life by the lake within the city; a luxury by itself.
Residents of the complex will be able to benefit fromeaseof access to Colombo and a variety of supermarkets, schools, hospitals and restaurants as well as an urban wetland park and several jogging tracks. The apartments will be ideal for homeowners who wants to embrace the excitement of city life, without having to compromise on living in a peaceful and private location that is rich in nature and conducive to a healthy lifestyle.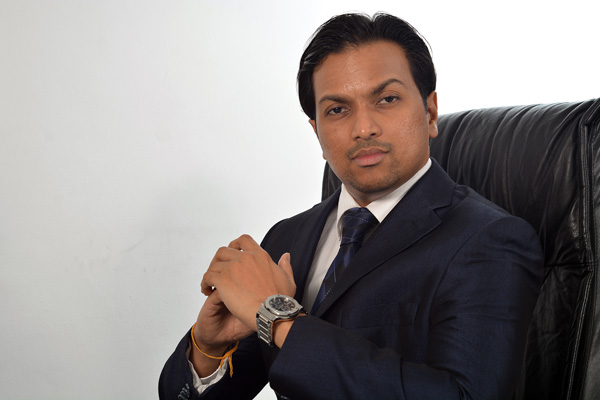 Dr.Hiran Hettiarachchi (MBBS-Colombo & MBA-Australia), Group Chairman of Blue Mountain, stated
Each apartment unit will have elegant finishes and the complex will be equipped with a host of facilities including a fully equipped gym, secured car park, centralized gas system, garbage disposal system, club house and a roof-top terrace. The whole complex would be under 24-hour CCTV security monitoring. Each apartment will also be equipped with satellite TV and an intercom system while the complex will be equipped witha back-up generator and passenger lift.
Commenting on Blue Mountain Group's newest apartment complex, Dr.Hiran Hettiarachchi (MBBS-Colombo & MBA-Australia), Group Chairman of Blue Mountain, stated, "Our latest development project, 'Lake Front – Nawala' features the use of best-in-class construction methods and seamless design with overseas expertise, and enables homeowners to enjoy ultimate levels of luxury yet at an affordable price. This project will give our customers the opportunity to invest in an exclusive and superiorapartment in an area where land and property values are rapidly increasing." The complex is strategically located in the heart of the up-market residential area of Nawala, which is close to the commercial capital Colombo, the administrative hub of Kotte and the bustling suburb of Rajagiriya.
Blue Mountain Apartments focuses on delivering innovation and modern designs that adhere to the highest standards of construction in the industry. The company has a proven track record and is driven by a highly qualified team of over 250 professionals, who are dedicated to offering customers the best solutions to their needs, providing them with a superior after-sales service and additional customer support. Blue Mountain Apartments have built a reputation on offering conveniently located luxury apartments at reasonable prices and is a key subsidiary of the Blue Mountain Group, which is recognised as one of the country's most reliable and trusted real estate companiesthat has diversified interests extending across the areas of land sales, apartment development, construction and health & fitness.