---
Sri Lanka's premier iconic venue, the BMICH recently stamped its presence in the digital media sphere with an interesting Facebook competition for its fans.
The 'Review Us and Win' Facebook Competition on the BMICH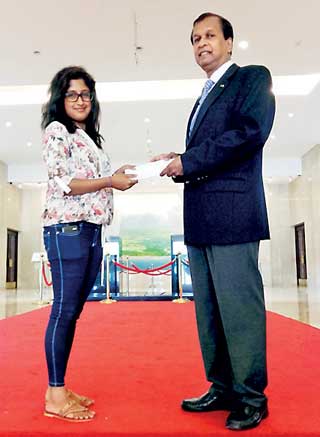 https://www.facebook.com/bmich.colombo/ held recently urged Facebook users to visit the page and write a review under the 'Reviews' tab with a star rating. Users were also invited to Like and Share the page.Exciting prizes were in store for the lucky winners.
After several weeks of interesting and illuminating reviews, the judging panel had a daunting task of selecting the winners.
Shalini Samaranayake won the first prize for her wonderful review and walked away with a dinner for two voucher.Second and third places were presented to two impressive reviews.
"Our recent 'Review Us and Win' competition required participants to submit content, contributing towards a library of content on the venue and also helped us to engage and develop new relationships with our readers and customers," noted Mahesh Amarasinghe, Manager Events & Reservations, BMICH.
Today, the BMICH is more than just an exhibition centre. Showcasing facilities that are contemporary and versatile, the venue hosts a variety of events including conferences, theatre style meetings, receptions, cocktails and exhibitions.
Many organisations today leverage the web as an effective marketing and communications channelusing social media platforms to communicate directly with customers, suppliers, and industry experts.
The BMICH management is keen to use Facebook as a powerful and effective way to connect personally with customers or suppliers, build loyalty, strengthen its reputation, and create a buzz around the offered services.
The recent Facebook competition provided great opportunities to engage with its audience encouragingfansto generate original content that helped build the brand and deliver value to the page.
"We want the BMICH Facebook page to be interesting and interactive for our fans and those curious about this iconic venue. Through our recent Facebook competition for fans we havegrownour fan base, able to reward followers and increase brand awareness on the Venue," added Amarasinghe.