---
Trump isn't without friends, though they are keeping quiet at the moment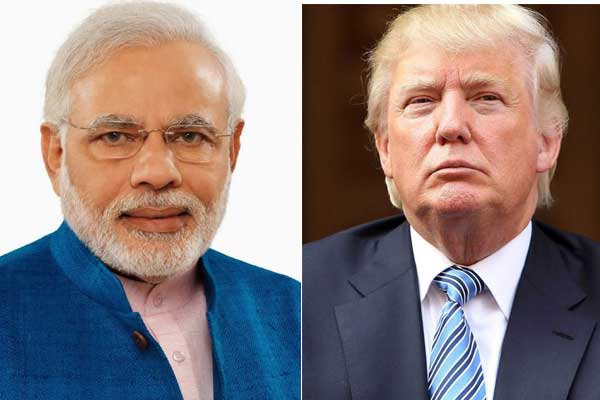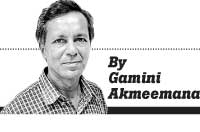 US Republican presidential runner Donald Trump has put a foot with a smelly sock in his mouth, making many fellow Republicans fear for the future of the party, by calling for a ban on Muslim migration into the US. Politicians, including arch conservatives such as British Prime Minister David Cameron, condemned Trump for his lack of sensitivity. The media too, was overwhelmingly critical, but fellow red neck Rupert Murdoch tweeted this ambiguous comment:

"Has Trump gone too far? Regardless, public is obsessed on radical Muslim dangers, complete refugee pause to fix vetting makes sense."

His journalese is confusing and dangerous. Few seem to believe that Trump has a serious chance of becoming the next US president. In the unlikely event, let's take a look at the world around us, including right here at home. Reality checks should be compulsive behaviour in today's mitigating socio-political circumstances. Let's begin with the immediate neighbourhood. Anywhere in the world, Trump isn't without friends, though they are keeping quiet at the moment.




Modi is more sophisticated than Trump, and that's why he got elected. But he has never offered any apology for the awful Gujarat ethnic clashes targeting Muslims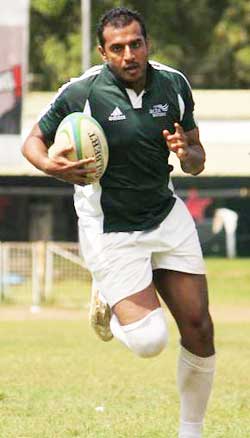 January's comprehensive defeat of the Mahinda Rajapakse regime has been hailed as a revolution. Almost a year has passed since then, one of the salient features of this revolution, I've noticed, is a constant parade of former politicians, bureaucrats and business characters for questioning by police, bribery and other commissions and judicial hearings. A few have been remanded, with the 'usual privileges'. None has been convicted of anything so far. We are told that democracy works slowly and thus one must be patient. The revelation of Minister Rajitha Senaratne that he has CCTV footage to implicate a 'VIP family' in the abduction and murder of rugby footballer Wasim Thajudeen must, one assumes, be seen in that context. It took the authorities more than three years to figure out it was a murder, whereas the police and judicial-medical examiners all believed it to be an accident. The question is – when did Minister Senaratne discover this CCTV footage? After the revolution, or before, or when he was a Minister in the MR regime?

We have this before-and-after (revolution) status. Anything implicating VIP families in unsavoury circumstances (whether it's corruption, or death by accident or design) requires moral courage in the 'before' context '. If it happens after, we can only conclude political cynicism and manipulation.

But why are we grumbling? Justice done even a century after the murky event is better than nothing. Otherwise, as Shakespeare noticed back in the 16th century, all we'd be left with could be 'tenantless graves.'

Our housemaid, who was condemned to be stoned to death for adultery has happily earned a reprieve till the appeal is heard. If she's pardoned, it would be a historic event which would profoundly change the archaic Saudi Arabia. It isn't known if our outspoken ambassador in Riyadh, who initially said that people shouldn't go to Saudi Arabia if they don't like the country's laws, has had anything further to say. If Trump had the wits to paraphrase and say that people shouldn't come to the US if they did not like the country's laws, he wouldn't be unanimously rejected now as mad, bad and dangerous to know. People would have dismissed him merely as another run-of-the-mill racist.

If Trump becomes President, his xenophobia might find an antidote in the form of Saudi oil. The US usually turns a blind eye to gross Saudi human rights violations because of it. But what has India's Narendra Modi said about Trump?

There's nothing on twitter, but Modi is an admirer of China, a country where dissidents disappear, are jailed and undergo torture. Modi is more sophisticated than Trump, and that's why he got elected. But he has never offered any apology for the awful Gujarat ethnic clashes targeting Muslims. He could be as dangerous as Donald Trump, but obviously less stupid, with as much basic decency and humanity as our ambassador in Riyadh.

Indians are lucky in that India's democracy is bigger and stronger than Modi (if it survived Indira Gandhi's emergency laws, it would outlast Modi). It's a question of scale. In Sri Lanka, democracy (with the government as its fulcrum) is so small that a sweet-talking autocrat could put it in his backyard as used furniture and start dismantling it. In India, it's simply too big for any charming axe-wielder.

As for China, it is an awful country for those who openly express opposition to the government. Wang Yu, human rights lawyer and outspoken critic of Beijing was warned by friends to leave the country. She didn't. In July, she was arrested as part of a major crackdown on China's small but vocal community of human rights lawyers. Since then, nearly twenty people are missing or in custody. Gui Minhai is a high-profile book publisher known for his political gossip books. Two months ago, he disappeared from his apartment in Thailand. Activists believe that the Thai Junta doing its best to please Beijing, colludes in such disappearances.

Just last month, British Foreign Secretary Philip Hammond speaking in Beijing, heralded the dawning of a new 'golden era' in bilateral ties. If Trump gets elected, he would have company in important places.
---
Add comment

Comments will be edited (grammar, spelling and slang) and authorized at the discretion of Daily Mirror online. The website also has the right not to publish selected comments.

---