---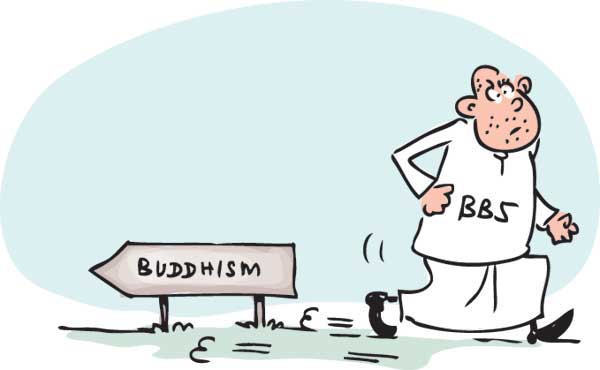 It has been fashionable for those who either support the LTTE, or are so anti-Government (or anti-Sinhala/Buddhist) to shelve criticism of the terrorist organisation by claiming that it was a product of history. They argue that the LTTE was born in a particular social, cultural, political and economic context and warn that if these birthing conditions are not corrected, nothing can stop another LTTE from emerging.



The argument certainly makes sense, never mind the political motive for such analysis; as Karl Marx said people make history but not in the circumstances of their choice. On the other hand, what is done with the circumstances is up to men and women and it is only up to a certain point that one can blame conditions, structures and objective realities.


Interestingly, those who argue on these lines don't apply the same logic to the Bodu Bala Sena (BBS), just as it was not and is not applied to the rise of the JVP in the late eighties. Again however, objective reality is a poor excuse for violence of any kind, from pelting stones to tossing grenades.


This is exactly why the BBS has to re-think strategy if its leaders believe that the Sinhalese and Buddhists are being wronged in some manner. It is not enough to say 'We didn't order, we didn't sanction and we are not to blame'. That would be like the TULF and the Federal Party claiming they didn't have a hand in the rise of the LTTE.


The BBS leadership, if it considers the audio and video records of speeches made and actions taken, and measure it all against even the basic tenets of Buddhism, would easily see the chasm between the doctrine that is purportedly being defended and the means employed to defend. If they themselves are found in want in relation to what the Buddha recommended, then they really cannot expect other faiths to uphold their belief system and the culture associated with it.


Of course there is the possibility that the BBS knows of the above contradiction and doesn't really give a damn about it. If that be the case (as it probably is) then it is up to Buddhists in general to stand up to the BBS. This is not to 'Safeguard Buddhism' (Buddhism being a doctrine that is timeless, akalika) but to affirm the Buddhist tenets that speak of co-existence, non-violence and peace. In this, they would do well to reflect on what the consequences of silence and inaction were for Tamils who let the LTTE grow. It did not help the Tamil cause, did not resolve grievances, did not make for harmony.