---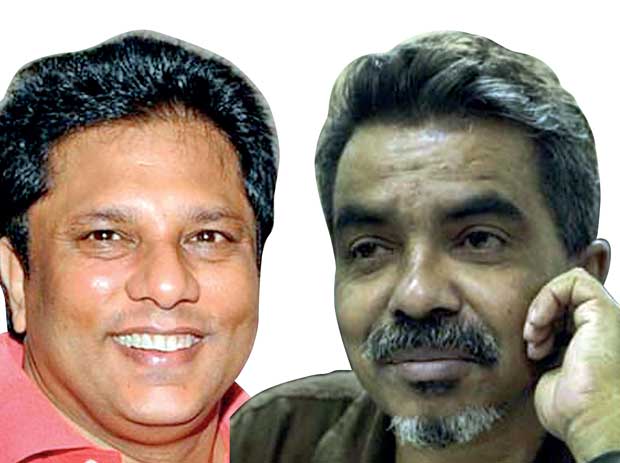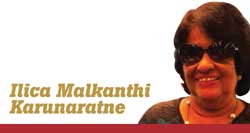 It is strange for those of us who were appalled and helpless, at the total breakdown of law and order during the previous regime, to read the utter drivel issued in press statements by a son of a former VVIP. He is much too young to suffer from selective amnesia, which is the impression his comments seem to convey. So one can only surmise that he is wandering about like Alice in Wonderland, wondering what hit them and why their lifestyles have changed so drastically. With apologies to Shakespeare I would like to say 'Methinks this youngster doth protest too much!"

Has he forgotten the murder of one of our best journalists, Lasantha WIckremetunge which still remains unsolved followed in its wake by a situation which compelled his widow, Sonali Samarasinghe, one of our most talented woman journalists, to leave the country? The disappearances of others like Mr. Eknaligoda, his distraught wife having had to go from pillar to post, meeting a dead end each time; the countless abductions and rapes by supporters of their regime, the murder of a British tourist and the rape of his girlfriend, the rapes which have gone on with perpetrators not getting the punishment they deserved, for this most heinous crime. the murder of one of their own MP's , this too still unsolved,the white vans which signaled a sign of terror at its worst for whoever saw them or were abducted by them and the horrific murder of a young ruggerite, again still unsolved. These are just a few of the crimes which were an integral part of that regime. It must be difficult to live without the luxuries they had grown accustomed to.

This young man has also protested at police action against demonstrations, what about several of these attacks involving state sponsored hooliganism and thuggery against demonstrators, other religious groups, even while worship in their respective places of worship were being conducted and against Opposition MP's which occurred time and time again. This time the reason for demonstration was a lack of clean water. This too then, is a clear indictment of the long period of Rajapaksa rule.

Sri Lankans one and all applaud the victory of the war against a terrorist group, but one cannot rule forever on its laurels. What about the treatment meted out to Field Marshall Fonseka, who fought on the front? Why was he locked up? Was it only for the daring and courage he displayed in contesting for the Presidency against the then incumbent. It was because of the inflated ego of one family who wanted the accolades only for themselves, although they had never fought on the frontlines.They thought they could live and rule forever, on the glory of the war victory. Living like Emperors on the fat of the land, at the expense of the taxpayer and the masses cannot and will not last forever.That is a lesson of history. Finally, at long last came a day of reckoning, which was because of a lack of dedication and commitment to permanent peace and reconciliation. This family, unfortunately believed, that they had built a superstructure of certainty around themselves which was durable and invincible.To observers it was nothing short of a dense forest of false promises.

Leaders and other lesser citizens too, must be aware that there are no distinctive lines separating races, only distinctive characteristics separating people. Leaders must be champions of justice, who are repelled by senseless death. It is the duty of the powerful to help the powerless.

We have thankfully come out of an era, which was undoubtedly the worst period in our history, in which the basest, vilest, most sadistic impulses of human kind were exercised with no control.This government is doing its best to adhere to the rule of law, to create major legislation, to bring about a massive change,to gain national attention. Both President Sirisena and Prime Minister Wickremesinghe are propelled, by a moral imperative to help the less fortunate.
They are champions of the people, who will fight for justice, truth and freedom.The Prime Minister is an astute politician, with experience in good governance. He is a practised tactician, alert to the mistakes of history and the consequences of history. Therein lies our hope; for a better tomorrow and in building a new nation.
---
---
Add comment

Comments will be edited (grammar, spelling and slang) and authorized at the discretion of Daily Mirror online. The website also has the right not to publish selected comments.

---