---


In an interview with Dailymirror , Leader of Pivithuru Hela Urumaya (PHU) Udaya Gammanpila spoke on why the upcoming election is crucial not simply for Sri Lanka but also for the UPFA, why they so strongly believe in fielding former President Rajapaksa as the PM candidate and on the information he possesses, which could lead to uncovering what became of Prageeth Eknaligoda. Following are the excerpts: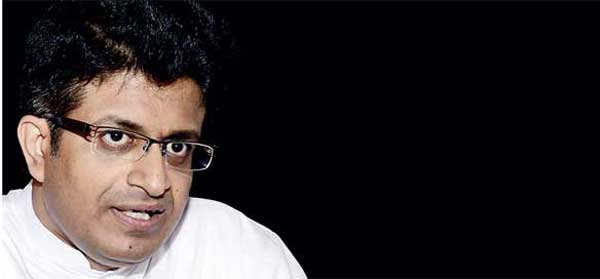 Why did your party which was among four other UPFA allies state that if Mahinda Rajapaksa is not fielded as the Prime Ministerial candidate at the upcoming general elections, a victory is uncertain for the alliance?
Usually following an electoral defeat, members and voters get discouraged, frustrated and are very reluctant to return to election campaigning in the immediate post-election period. This has been the pattern throughout Sri Lankan history but this election is unique - if the recently held Presidential election was a parliamentary poll, the UPFA would have won, because all the parties that supported President Sirisena's candidacy would not have contested together.
For instance, if the JVP contested alone, UPFA would have scored a victory in Gampaha, Puttalam and Badulla districts where it lost only by a very small margin. When you secure a victory at a district, you get a bonus seat and if we are to do the calculations likewise the end result would have been 111 seats for UPFA and it is a massive victory because in 1994, the People's Alliance was able to get only 105 seats by defeating the UNP after 17 long years. But this victory we are aiming for can only be obtained under one condition; that is, the 5.8 million people who voted for MR should return to cast their vote. They did not vote for the UPFA, the beetle leaf or the blue colour, they voted for MR because he was still in their hearts. This election is crucial for the country as well as the UPFA and MR is the only one who is able to attract enough voters to result in a clear victory for the UPFA.
You speak of unification of the country, but the continuing polarization along ethnic lines was made very evident recently in the way certain groups interpreted President Sirisena's victory - that he was voted into power by the Tamil majority?
No, it is a misinterpretation of that statement. It is not proven that President Sirisena was elected into power solely on Tamil votes and it is also untrue that Tamils voted for him because when the TNA was campaigning for President Sirisena, the TMVP and the EPDP were campaigning for MR.
But there is a difference between those voters and these because while EPDP and the TMVP denounced separatism and fought against it risking their lives, the TNA have continued to support separatist claims, sympathized with the LTTE and demanded international intervention in the country.
As long as you are a citizen, you are entitled to the right to vote for the candidate of your choice. So we never highlighted the Tamil voter factor in President Sirisena's victory but did emphasize on the fact that for the first time in history, Tamil separatists have succeeded in getting a President election. So our aim was to make people vigilant of the government's future actions due to being bound to accommodate certain demands of their allies.
But the TNA leader has agreed to the implementation of a political solution within an undivided country?
It is actions that matter not mere words. The Northern governor has made groundless claims of genocide just over a week ago - if successive Sri Lankan governments were in an attempt to genocide Tamils, would that drag on for 37 long years? Don't forget that GoSL decided against use of artillery weapons to secure the lives of civilian Tamils held hostage by the LTTE and as a result, we had to sacrifice more lives and limbs of our heroic soldiers. So the latest actions of the TNA have shown that their claims are untrue and this is why I invite the world to judge the TNA not by words but by deeds.
What reasons do you think led to former President Rajapaksa's defeat?
I am the only government politician who predicted the victory of President Sirisena and that was the reason that led me to break away from the JHU and support President Rajapaksa. When I announced my decision to quit the JHU, I very clearly stated that if President Sirisena was going to lose, I would have silently remained to protect the unity of the party, which I built through hard work. I left because I foresaw his victory and I knew that Tamil separatism would bounce back. I didn't want to contribute to that sin.
Minorities always voted with the UNP. The difference this time was made by middle-class Sinhalese who were fascinated with the good governance slogan of the Sirisena campaign and I admit that President Rajapaksa's regime had failings when it came to good governance and rule of law. But they were not big enough to risk the national security. On the other hand, they are weaknesses that can be seen in any post-independence governments of SL.
The voters did not see the risk in voting in support of a group that included minority extremists and Eelamists because of the JHU. Unfortunately, my prediction has come true and the JHU has opted to keep mum and disappoint the Sinhala middle-class voters.
Why didn't your party, think of contesting separately?
Why should we? Our ultimate objective is to defeat the UNP, save the nation and stop the separatist agendas. If we divide the anti-UNP forces, we increase chances for the UNP to secure a victory so we have to form the broadest possible alliance to face the upcoming election.
Some may suggest that if we don't appoint President Rajapaksa as the PM candidate, it would force us to contest alone but I am against it. We should try our best to get the PM candidature of the UPFA for MR.
What do you have to say about the protest held before your house demanding the return of money collected through the Rs. 100 campaign?
It was the most indecent protest that took place in Sri Lanka and most probably the world. I am the only politician most probably in the world, who has presented the election budget in a self auditable manner. After my campaign, I published all my accounts with receipts, invoices and bank statements and it can be viewed on my site. I spent Rs. 9.8 million on my election campaign but received only Rs. 4.3 million from the Rs. 100 campaign. But I have been honest enough to disclose the balance with their names and have even listed the names of donors so that the public can check on a latter date on whether I have favoured any of them due to their financial donations.
True donors didn't protest that day and there was no reason to do so. Since I have not tarnished my character or my political career by engaging in any wrongful actions, these are the claims that are being fabricated to insult me. But by doing that they have only insulted themselves and I am thankful to them for that. There are certain groups that want me to leave the country and when they realise I would not budge by their threats, these are the ways in which they try to achieve their goals.
QYou had recently spoken of Prageeth Eknaligoda's disappearance - do you posses any information on what happened to him?
When my wife and I received death threats, we lodged complaints with the Police complete with phone numbers. As the Police were inactive, the caller continued to make more phone calls and threaten my family and me. On January 13 at 12: 17 p.m. my wife received a call from 0718838473. The caller had told her that if we did not leave the country, we would face the same fate as Eknaligoda. So I wrote the Minister of Public Security John Amaratunga and informed him of the fact that there was an unknown caller who was threatening me, who seemed to possess details on Eknaligoda. I told the Minister that since they were very keen on knowing what happened to him, here was the chance to get to know.
Have you spoken to Eknaligoda's wife with regard to this development?
No, I don't have to and why should I? I don't know him and I don't approve of his journalism – it's not very ethical as far as I could say. I am only interested because this caller claims he knows what happened to him. Now I am curious because I would like to know the fate that they claim is about to befall me. Before this call, I had no interest in knowing about Eknaligoda or on what happened to him.
QThere was a claim that a CID inquiry was launched into your alleged involvement with a human smuggling racket to Australia - is there any truth in these claims?
Various baseless allegations are being made but unfortunately, none of them has been able to prove the claims. I challenge anyone who possesses such information to come forward and lodge complaints with the Police because although they are not very efficient in enforcing the law when it comes to issues faced by us, they are very good at taking action against us.
For example when Tissa Attanayake showed a document he claimed was an agreement between Maithripala Sirisena and Ranil Wickramasinghe, they said its fraudulent and made a complaint with the CID, which in turn took prompt action to arrest him and remand him. But a similar incident happened with regard to Minister Ranawaka who produced a fraudulent photograph with the intention of insulting the President. Later, when its authenticity was brought to question by other parties, he apologized only to Lester James Peiris and not to MR. Again, in a criminal offence, apologizing is insufficient to prevent the law being enforced on the wrongdoer. Minister Premjayanth complained about it to the CID but nothing happened. The PM rejected its authenticity but some of what was mentioned in the document was happening now including the removal of the former Northern province governor and the preparations that are being made to reduce the number of military camps in the North as confirmed by the former military spokesman.
However, although Tissa denies his involvement in the preparation of this document and its genuinity, the law is enforced on him because unfortunately, in this 'good governance', pro-government politicians are protected by the law.
pic by Samantha Perera