---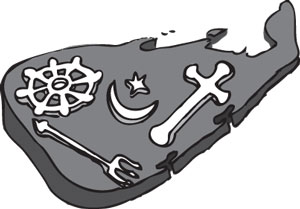 On Wednesday, the Daily Mirror in its editorial highlighted the urgent need for the Government to take effective action to stop the growing racial tension between the Sinhala Buddhist and Muslim communities.

The foundation of Sri Lanka for thousands of years has been multi-racial and multi-religious unity in diversity. The Bodu Bala Sena held a massive convention in Maharagama last Sunday and vowed to end the Halal certification by March 31, while calling on the Singhala people to act as civil police personnel - a move that could have serious repercussions. Therefore the Government needs to take practical steps to end the tension and rebuild unity.

A movement for inter-religious dialogue and religious unity in diversity has proposed some practical steps for unity. The movement including Prof. Carlo Fonseka and well-known surgeon Dr. L.A.W. Sirisena has pointed out that in 2013 there are 25 public holidays, of which 21 are related to the religions practised in this country. Seven holidays fall either on a Saturday or a Sunday. With a five-day working week, in effect we will all be holidaying for nearly four more weeks, in addition to the Saturdays and Sundays. Can we, a developing nation afford such a large number of holidays? The holiday mentality spills over to the days preceding, and the days following a holiday thus affecting efficiency of work performance, the movement says.

Can the declaration of a national holiday in commemoration of an important religious event, where the majority of the people will do nothing connected with the particular event, be justified?

Scrutiny of declared holidays shows only two that are common to all sections of society, i.e. the Independence Day and May Day. To this may be added another eight days considered to be important to religious groups -- Thai Pongal, the National New Year (2 days), Vesak (2 days), Poson, Ramazan and Christmas. During these eight days there are large-scale religious observances, social events or family reunions. These ten days could remain as our national holidays.
The remaining Poya days, Hajj, Prophet Mohammed's birthday, Maha Sivarathri, Deepavali and Good Friday could be working days, but with the first two hours, 8.00 a.m. to 10.00 a.m. being spent in an activity devoted to the significance of that particular event.

As an example, a dhamma sermon or meditation on a Poya day; on Hajj and Prophet Mohammed's birthday, a programme on some aspects of Islam; on Deepavali and Maha Sivarathri Day, a Hindu programme, and on Good Friday a prayer service or a message on the life of Jesus Christ.

Such a move is likely to promote deep respect and understanding of the different religions and bring about harmony among all communities as all separate groups will jointly organise and participate in each other's religious ceremonies and disperse for work after a time of fellowship. The movement has submitted this proposal to the Government and it needs to be seriously considered by the President in consultation with leaders of all religions as part of the solution to another potentially disastrous religious conflict.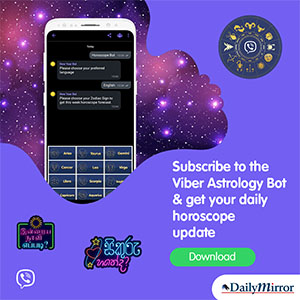 ---
Add comment

Comments will be edited (grammar, spelling and slang) and authorized at the discretion of Daily Mirror online. The website also has the right not to publish selected comments.

---