---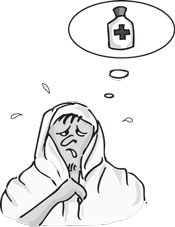 The Health Minister on numerous occasions has assured the people and the Supreme Court that legislation for the implementation of a National Medicinal Drugs Policy (NMDP) based on Professor Senaka Bibile's essential medicines concept would be presented in parliament soon. That 'soon' has dragged on for so many years that health rights activists are sceptical or cynical of the minister's assurance though his latest promise is that the legislation will be presented this month.

President Mahinda Rajapaksa, speaking at a meeting to mark the opening of a new building of the National Hospital in Colombo last month, also gave an assurance that 'brave new policies to implement Professor Bibile's essential medicines concept would be introduced soon, despite protests by vested interests to dilute or derail the policy. These vested interests are known to include transnational drug companies, top health officials and, tragically, many medical professionals as well who get samples and souvenirs, multi–million rupee sponsorships, scholarships and pleasure cruises from the transnational corporations.

The People's Movement for the Rights of Patients and other health action groups believe that legislation for the NMDP and its effective implementation are vital for the restoration of a health service where the well-being of the patients is given top priority.

Under the draft NMDP, which was approved by the Cabinet as far back as October 2005, a wide-powered National Medicinal Drug Regulatory Authority (NMDRA) would be appointed to review the whole drug import process. According to pharmacologists, more than 13, 000 varieties of drugs are registered at present for import, prescription and sale, though no one is sure as to how many are in the market. Whatever the figure, the excessive number has made it impossible for the National Drug Quality Assurance Laboratory to ensure any quality control. As a result, the State Pharmaceuticals Corporation is importing low-cost but good quality drugs under their generic names, while TNCs are importing drugs under a variety of highly-expensive brand names and large quantities of counterfeit or substandard drugs are being brought down by racketeers from cottage industries in India or Pakistan. These so-called "baggage drugs" are known to be sold to some pharmacies at half the normal price. But the counterfeit antibiotics for instance contain only wheat flour, and unsuspecting patients who pay about Rs. 100/= for a tablet wonder why the devil their fever has not gone down for two weeks though they have been taking a course of expensive tablets. Naturally wheat flour causes stomach upsets instead of bringing down fever. All these and other evils are caused because of the lack of regulation and monitoring which will happen when the NMDP is implemented.
---
Add comment

Comments will be edited (grammar, spelling and slang) and authorized at the discretion of Daily Mirror online. The website also has the right not to publish selected comments.

---