---

Public petition to bring law reforms and implement laws to stop rape and violence against women and girls in Sri Lanka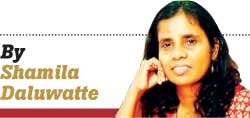 Sivaloganathan Vithya, an 18-year-old schoolgirl was gang raped and murdered brutally by nine men in Punguduthivu on May 13, 2015. Immediately, Vithya's case brought crowds out on the streets in many parts of the North. Later, protests spread to Batticaloa, the hill country, Puttalam, and finally Colombo.

So many cases go unreported. In 2012, according to police records (provisional), 1,910 women and female children were sexually abused. Eighty four percent of them were girls below 18 years of age. These are only the reported cases. The actual number of women raped is estimated to be much higher. Among other reasons, many women do not report sexual assault due to the stigma unfairly attached to it. It is long past time to break the silence about a shameful undercurrent, a "rape culture," that exists within our society. There was a celebration to mark the 100th sexual intercourse with a virgin in Monoragala, and then the rapist contested for the Nilame post in the Katharagma Devale.

In Akurassa, more than 200 virgins were raped by a local politician. Is there an investigation at least?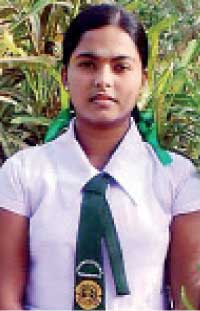 In Jaffna, Logarani, Saranya Selvarasa, and Isaipriya were gang raped in the recent past. So many women have died in Kahawatte due to rape and murder.

Many women were raped in Nuriwatte. There is no end to the incidents of rape in Sri Lanka because of the expectation that victims stay silent, and because we allow the victim or victim's family to suffer alone. The horrific gang rape of Sivaloganathan Vithya should trigger a firestorm of protest in every district in Sri Lanka to stop this culture of silence. These protests should influence policy makers to change the legal framework by filling legal vacuums to safeguard women and children in Sri Lanka. We have to remove the veil of silence. Silence is not golden, if it amounts to a kind of complicity in sexual violence, abuse, incest and murder.

Demands and recommendations for law reforms and policy changes with regard to violence against women and girls:-



1.

Justice Delayed is Justice Denied. Expedite judgements in all rape cases and sexual violence. We need justice for Vithiya and all other rape victims. Expedite the hearing in all rape cases.



2.

Clear the backlog of all cases of rape, incest, and grave sexual abuse by assigning (as a temporary measure) separate Courts in each district for cases of sexual violence against women and children.



3.

The practice of giving suspended sentences to rapists should be stopped completely.



4.

Rape is punishable under Article 364 (1) of the Penal Code of Sri Lanka, which carries a minimum of 7 years to a maximum 20 year rigorous imprisonment, a fine, and a Court order to pay compensation. In cases of a statutory rape, the maximum sentence should be increased to more than 20 years.



5.

The penal code allows the age of consent for sexual intercourse to be above 16 years. The age of majority in Sri Lanka is 18 and the marriageable age is 18. Therefore, comprehensive education should be made compulsory in all schools.



6.

Decriminalize medical termination of pregnancies in the case of incest, rape, and major congenital abnormalities with immediate effect by amending the penal code.



7.

Register all school buses and private vehicles that transport school children with the police and with the Ministry of Education. Make it compulsory that a woman should be present in all private-owned transport facilities; to and from school.



8.

Strengthen Women and Children's desks in all districts by appointing well trained gender sensitive Police officers.



9.

Establish a structure for systematic data collection on rape and all forms of sexual violence against women and girls.



10.

Provide protection, relief and legal and medical remedies; including appropriate compensation to victims and their families.



11.

Establish a unified Civil Code in Sri Lanka defining the age of marriage as 18 years.



12.

Establish a special fund to provide legal and medical intervention, including DNA testing in the cases of rape, incest and all sex-related violence.



13.

Ensure safe public transport for all women and girls in all areas and place public safety posts in all bus halts/stands.



14.

Set-up a special unit to fast-track cases concerning violence against women and children at the Attorney Generals' Department.



15.

Give self-defence/Martial arts training in schools as a part of physical education.



16.

Provide special protections to victims and witnesses in cases of sexual violence and enforce the law on witness and
victim protection.