---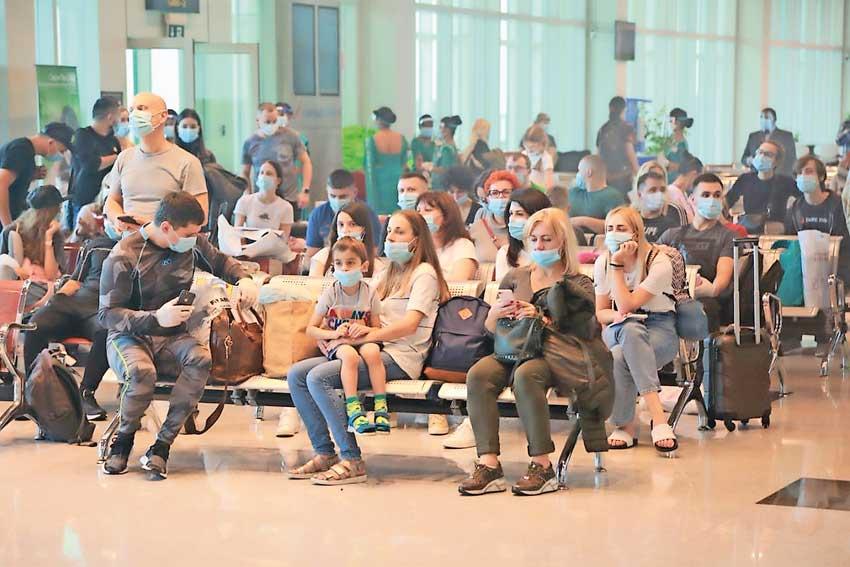 Since the end of the country's civil conflict in 2009, Sri Lanka's tourism grew rapidly
For months, health officials and other stakeholders were studying the global situation to end the pandemic spread locally
Thousands of lives came to a standstill, with many having to shut down their small businesses, unsure of what lies ahead
Many see tourists arriving here posing a risk to local citizens
we need to havethe courage to return to normaalcy for the sake of sectors that were closed for long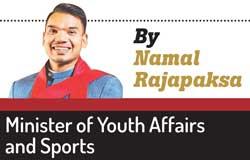 This past year has been devastating for all countries across the globe. The COVID-19 pandemic came without a warning and took the world by storm. It spread so rapidly that just within a year, it spread across every continent of this planet, infecting millions, causing deaths of young and old, leaving people out of jobs and forcing countries to close borders in fear. It is a disease seen like no other and the world now has accepted the severity of it and are adapting to a new COVID-19 world, to the "new normal".

Sri Lanka, a beautiful island nation in the middle of the Indian Ocean, was just recovering from the devastating Easter Sunday attacks when the pandemic hit us in March. One of the worst affected sectors was tourism which we are proud of as since the end of the country's civil conflict in 2009, Sri Lanka's tourism grew so rapidly that we became one of the leading countries to visit in the world. It is no secret that this country is indeed blessed by the beauty of beaches and hills, waterfalls and lakes, lush greenery and developing cities. Sri Lanka is a beauty unlike any other.

Like any other country, Sri Lankan authorities were forced to close our airports and ports in March when the first local patient was detected. While this was necessary for the safety of our citizens to prevent a catastrophe, it also brought many of our local sectors to a standstill. For months, health officials along with other necessary stakeholders were studying the global situation and also racing against time to end the pandemic spread locally. After things were slightly under control, the second wave of the pandemic hit us again in October. However according to the Epidemiology Unit the virus is now recording a flat line, giving us some hope that the virus can soon be brought under control.

Since the pandemic spread in Sri Lanka, President Gotabaya Rajapaksa and Prime Minister Mahinda Rajapaksa, along with the ministers, have been searching for ways to kick-start the economy and re-open our borders.
Presently an estimated 4.5 million people depend on the tourism industry alone, directly and indirectly, and since March, this sector has faced devastating consequences. Further, several other sectors connected to making tourism thrive, bore the brunt as well, including the agriculture sector, where farmers complained that their crops which were grown for the hotel industry, were all in vain. In discussions with farmers and vendors, all had the same story. They had made very little sales with the collapse of the hospitality industry due to the pandemic, with crops, fish, meat etc., having to be sold at a much lesser rate.
Many see this as tourists arriving here, posing a risk to local citizens, but in a world where the pandemic shows no signs of leaving, Sri Lanka too like other countries has to move forward

Further the SME sector such as homestays, restaurants, tour guides, guides surviving on water sports and wildlife guides, all bore the effects of the pandemic. Our beautiful parks dried up. While all these sectors suffered a severe blow from the Easter Sunday attacks, with very little done by the former government to ease the tensions back then, they were just seeing a recovery when they were hit again - this time by the virus. Thousands of lives came to a standstill, with many having to shut down their small businesses, unsure of what lies ahead.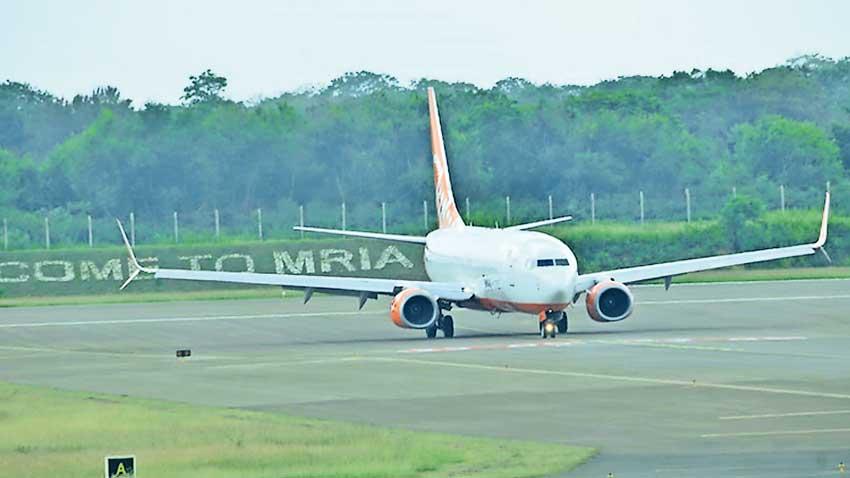 A Ukrainian aircraft touches down at MRIA with tourists

Now, nine months after Sri Lanka shut its borders, on the instructions of the President and the Prime Minister, we received a breath of fresh air as we re-opened our country to tourism by welcoming the first batch of tourists who arrived from Ukraine, under a trial-and-error basis. All stakeholders involved in this project, including Basil Rajapaksa, Ministers Prasanna Ranatunga and D.V Chanaka, the Civil Aviation Authority, Tourism Development Board, Hotel industry and airport officials have worked round the clock to ensure that our borders can re-open in a new COVID-19 world. Health officials, including our Health Minister Pavithra Wanniarachchi has for months been working tirelessly, in collaboration with the National Operation Centre for Prevention of COVID-19, led by Gen.
Shavendra Silva to ensure the pandemic remains under control and causes minimum impact. Today, their efforts have paid off as Sri Lanka welcomed tourists in a post COVID-19 world, under a strict travel bubble.
Many see this as tourists arriving here, posing a risk to local citizens, but in a world where the pandemic shows no signs of leaving,
Sri Lanka too like other countries has to move forward. Millions of people depend on sectors which benefit from tourism, including health tourism which had picked up in Sri Lanka before the pandemic hit us.

Countries are now moving ahead, and while the Sri Lankan government has taken steps to ensure the safety of its local citizens, we need to have the courage to return to normalcy for the sake of those who depend on sectors which have been closed for far too long. Other tourist nations such as Maldives, Indonesia, Bangkok, Mauritius, have all re-opened, under strict guidelines. Sri Lanka can do it as well.

Meanwhile, while Sri Lanka has finally taken the biggest step of re-opening its borders under this pilot project, repatriation of our migrant workers who are stranded overseas will also continue, with the highest priority. The government has assured all those who want to return back home, will be brought back. There will be no changes in that, moving forward.

Going forward, confidence, hope and encouragement will be key. Sri Lanka can do it. We are
back in business.
Stay safe.