---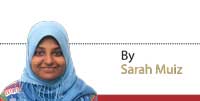 Sri Lanka's first safari park has been officially declared open in Ridiyagama, Hambantota with the aim of giving animals the privilege of savouring the freedom of space to roam and forage in an area of abundance. The park which is to be constructed under two phases has currently incurred an expenditure of 1,450 million rupees for the first phase. An African lion zone, a Sri Lankan elephant zone and a World zone were declared open as part of the first phase of the project.
"African, Australian and Asian zones will be opened as part of the second phase of the project"

- Director of the National Zoological Department


Dhammika Malsinghe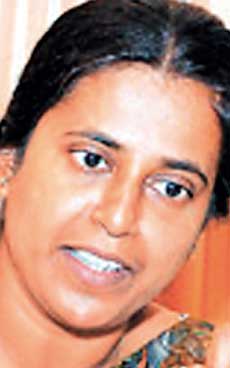 Speaking to Dailymirror , the director of the National Zoological Department Dhammika Malsinghe said that the National Safari Park located in Ridiyagama, Hambanthota is 500 acres in extent. She said that the park which is located close to the hot water springs is divided into two sectors; the hostel zone and the safari zone.

"Out of the nine safari zones, three have been officially declared open to the public. They include 35 acres of land for lions, 8 acres for herbivores and 54 acres for Asian elephants. The other safari zones to be opened in the future would include African, Australian and Asian zones allocated for animals such as Bengal Tigers, leopards, bears and

cheetahs.

The hostel area will facilitate other services such as a ticketing counter, washrooms, parking, an internal road network and an office complex for tourists. "We have planned to construct a small animal kingdom, a department of conservation and a reptile garden for the second phase of the project," said Malsinghe. In our inquiry after a recent death of a lion intended to be transported to the safari, Malsinghe denied that the lion had died during transportation but claimed it had been pronounced dead after being bitten by a viper.
" The safari park will be attractive to tourists and to establish a research establishment"

- Former president of the Tourist Hotels Association of Sri

Lanka

Srilal Miththapala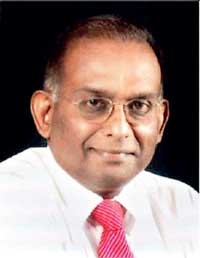 Speaking in support of the Hambanthota Safari Park, former president of the
Tourist Hotels Association of Sri Lanka Srilal Miththapala said that the park would be a tourist attraction and provide room for a research and educational establishment for students.
"A properly defined, well maintained and organised project like this will be conducive for educational pursuits and tourism."
"This is a venture that restricts the freedom of wildlife which needs to be vehemently opposed"

– President of Sathva Mithra and Animal Rights

Activist Sagarika Rajakarunanayake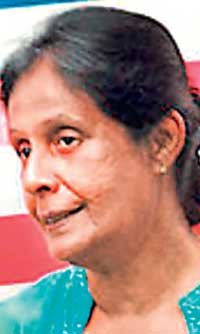 Speaking to Dailymirror, President of Sathva Mithra and Animal Rights Activist Sagarika Rajakarunanayake said that she does not entertain the idea of having safari parks and zoos in Sri Lanka, since it restricts the freedom of animals. Stating that animals belong in their natural habitat, she pointed out that it is wrong for anyone to capture or confine animals from the wild to locations that are alien to them.
"I have not yet visited the safari park but I do not endorse or deem this initiative as a great, new event.
I am against the confinement of animals to safari parks or zoological gardens. Animals should be allowed to live in their natural habitat. In our own country, I am disappointed that the present Government took over the project of the previous regime that proposed to get down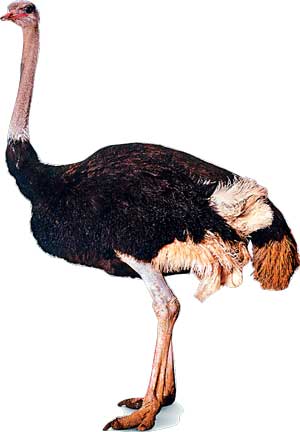 animals from all over the world to make an economic venture out of it. The Ministry of Wildlife Resources Conservation and the Department of Wildlife should be more responsible in protecting animal rights and in conserving animals."

"It is wrong for people to come and stare at animals living in a so-called 'natural habitat' where animals cannot escape but are confined to a certain area. When this Government came into power, I expected that the President and our our minister would put an end to this situation. For example, a lion should be kept in its own natural habitat and not in a confined habitat. I have received information that elephants have been transported from Pinnawala to be shown to the people in the South. Pinnawala is not a place from which one could truck elephants to any other place. The Government has no right whatsoever to generate income through such a venture. Pinnawala is a place of refuge for animals that have been rescued from suffering and are being held captive.
There were plans to bring in animals from the wild as well but concerned citizens were bold enough to confront the Department of Wildlife and stop it from taking place. We should oppose the Hambanthota Safari Park and all other types of zoos which are nothing but commercial ventures," Sagarika said.
"Animals have feelings, hearts and souls and deserve proper care"

- Director of Passion and Embark

Otara Gunewardene
Speaking to the Dailymirror, Director of Passion and Embark Otara Gunewardene expressed her views concerning the plight of animals in the zoo and the safari park. Although she had not visited the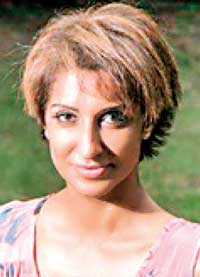 park, she said that her views on the subject would not change.
"So many of our elephants are suffering and dying every year. I have seen horrific sights of elephants starving, a baby with a broken leg after being hit by a car, another lying over its dying mother with gunshot wounds trying to make her get up. This as we know is just a glimpse of the reality, not to mention the hundreds of villagers under threat due to elephants invading their villages looking for food. Yet we dedicate more and more land to create things that are artificial rather than alleviating the pain and suffering of animals.

What's more shocking is that whilst the animals in the Dehiwala zoo continue to live in pathetic conditions and animals in Pinnawala live in chains and cages, we continue to import more animals. It is clear that we are unable to practise the right standards of animal welfare in the zoos we have, but we keep opening new ones.

I noticed that this was meant to be a tourist attraction. Any tourist that visits Sri Lanka can also visit Africa to see wild animals in their natural environment. Why would they come to Sri Lanka for an African safari? Sri Lanka is one of the countries with a rich biodiversity.
But, we continue to exploit animals for revenue; we continue to misguide the public saying animals being under these conditions is a good thing and we continue to sell to tourists something the world is moving away from and what more and more people don't want to see; animals in captivity, animals in artificial environments, especially poorly managed ones. There are already so many complaints on Pinnawala and the Dehiwala zoo from foreigners. The rest have yet to work up to the situation, but they certainly will."
"At least animals are not behind bars"

- Lawyer and animal rights activist

Lalani Perera
Animal rights activist Lalani Perera said that a safari park would be a welcome idea compared to the confinement of animals in zoos.
"Safari parks are actually large zoos. They are certainly not natural habitats, but in safari parks,animals are not behind bars and one is spared the sad sight of animals, like lions, continuously pacing up and down in their enclosures, or chained elephants that incessantly sway to and fro, all signs of stress or monkeys who appear to be appealing to visitors to set them free. In a safari park, they can forage and browse and also socialise as in the case of elephants who are herd animals living in close-knit family units.
There is less overcrowding and unlike in a conventional zoo there will be no crowds staring at the animals. Safari parks are also considered better breeding grounds for conservation purposes. What is essential is environmental enrichment conducive to their well-being."

"Having said all that, I would like to say that several countries are increasingly recognising by law or judicial determination that animals are sentient beings and that research has revealed that like humans, animals experience both positive and negative emotions - pain, distress, anger and stress, happiness and a feeling of togetherness.
They are not commodities that exist for our entertainment or for commercial gain. For the sake of transparency, I hope the authorities will look into all of them and make the public aware of the situation" Attorney Perera said.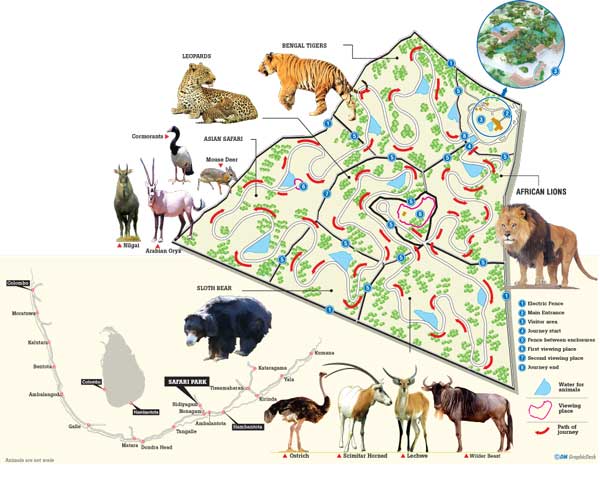 "The Hambantota Safari Park is a good initiative in terms of animal welfare"

- Conservationist


Pubudu Weeraratne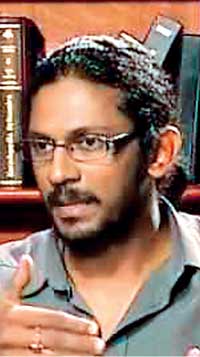 Some activists see the safari park as a positive move. Expressing his views, conservationist Pubudu Weeraratne said that establishing a safari park was a good move that would contribute towards animal welfare. "From an animal welfare point of view, I think the Hambantota Safari Park is a good initiative that will help in reducing the pressure in the Dehiwela Zoo that houses too many animals. Since large animals require ample space to roam about, the Hambantota Safari Park would be a haven for such animals. Elephants also have more space compared to the Pinnawala elephant orphanage. "It is far better for the elephants to spend their time in an open space than being constantly goaded by mahouts at the zoo," Weeraratne said.