---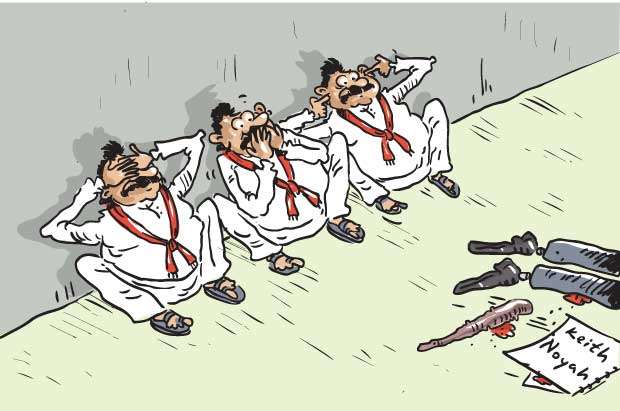 What does the future hold for this country??? Two members of the Youth Parliament rape a girl and nothing happens!!! Conversely, in India two boys aged 20 and 24 years gang-raped an eight-year-old girl and were given capital punishment; the headline said 'DEATH SENTENCE FOR RAPE OF EIGHT YEAR OLD'!!! This column has consistently advocated stringent punishment for rape but nothing has happened!!! By the time this Government decides to punish rapists, the incidents will be too many to count!!!
Forgotten, MR?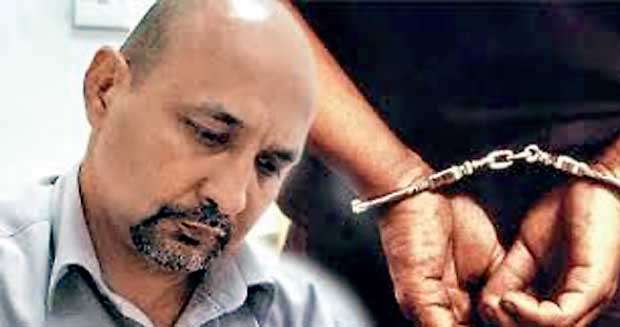 The year 2020 is not far away and scrambling to get into the positions of power are the 'also rans' and those who desperately want to get a 'look in.'!!! Could we honestly hand over the governing of this country to a man who claims he does not remember Keith Noyahr??? Amidst all the untold atrocities, the fate of this poor man seems to have conveniently escaped MR!!! Therefore, in all conscientiousness, can we hand over this country to a man who finds it so easy to forget such an abominable inhuman atrocity committed on another human being??? More importantly, can MR, with no shame or qualms of conscience even think of ruling this country again??? He is probably in a dream world, or more likely, too frightened to confront his own nightmares!!! How many more Keith Noyahrs still remain unnamed???
SOONER or LATER nothing NOW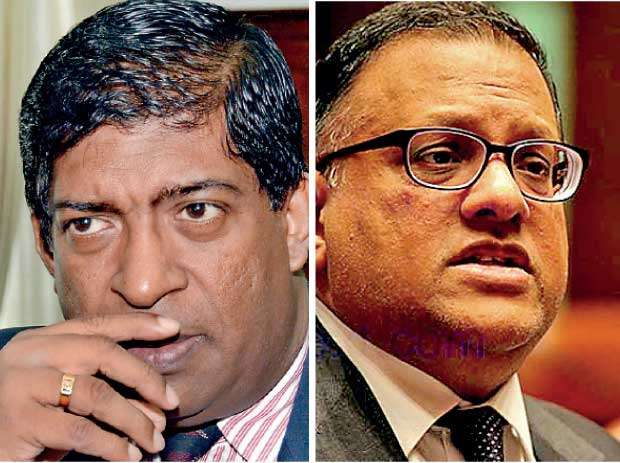 As we said earlier, 2020 is not far away so let's take a pre-election look at what is happening!!! Suddenly the hierarchy is everywhere DOING THINGS, scrambling to get things done in the little time left to prove their mettle, that is if they have any!!! The Bond Scam is not the only Scam the country faces today but the Scams are all being conveniently pushed aside in a desperate bid to settle election promises!!! Real virtues like honour and integrity are defined by financial prosperity!!! Selfishness is portrayed as a strength and we are taught that in order to be successful we need to be wealthy!!! Enter the Bond Scam and every other imaginable Scam on God's good earth!!! We wonder when and who will tell us why Ravi was originally made the Finance Minister; and why a second term was proposed for Arjuna Mahendran, who seems to be now calling the shots, demanding copies of Documents via Interpol!!! As if the atrocities committed by him were not enough, he dares to ask for documents!!! If he has guts why doesn't he come here and scrutinize the documents!!! Aluthgamage, the Kandy District MP's case fixed for further trial!!! Nishantha Chandrasena grilled for eight hours – outcome NIL!!! Private hospital charges to be regulated SOON!!! Please note everything is 'SOON' OR 'LATER' nothing happens 'NOW.' All the other criminals are either hiding, gone abroad, or with cases postponed!!! We would do well to follow examples from other countries and ensure that JUSTICE, LAW AND ORDER ARE IMMEDIATE HAPPENINGS INSTEAD OF BEING CONSTANTLY PUT OFF TO HAPPEN 'SOON' WHICH COULD EVEN MEAN 'NEVER'!!!

Not in this country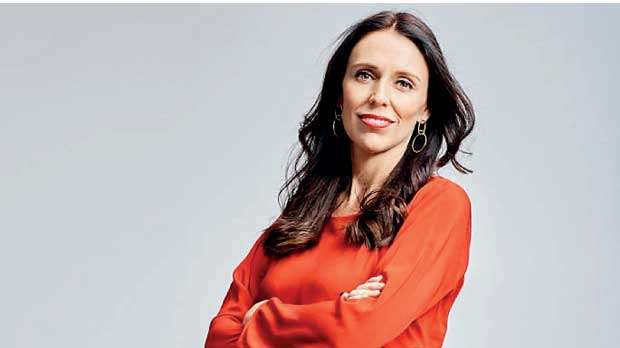 We read that the New Zealand Prime Minister declined a $12,000/- raise, saying that they were pretty well paid!!! She further affirmed that they should put through a Bill 'BLOCKING THEIR OWN WAGES'!!! A shining example of patriotic service to one's country!!! Could we honestly see something as 'PATRIOTIC' or as 'CONSCIENTIOUS' as this happening in our country??? Our President, recently awoken from a deep sleep, for once said "NO" to the salary increase for MPs!!! Would our Yakkos opt to pass a bill 'blocking their own wages'??? Good Lord, not in this country, they won't!!!

End of times
We are living in a fabricated society, in a broken world where natural and unnatural disasters are a daily occurrence!!! The world was rocked when 11 Big Quakes hit Indonesia in a week!!! We had hardly held our breath over that when we heard that the Ice in the Arctic Sea was breaking up!!! The happenings are mind-blowing disasters!!! The situation in Kerala has still not abated, thousands homeless and starving, 1,200 dead as India counts the death toll from floods that devastated Kerala!!! A senseless shooting in Florida as three people are killed at a Video Game Tournament!!! Taking a precious human life seems to be the most horrifyingly easiest thing to do in the world today!!! Into this melee comes the shocking truth of an AIDS EPIDEMIC!!!

Animals higher than politicians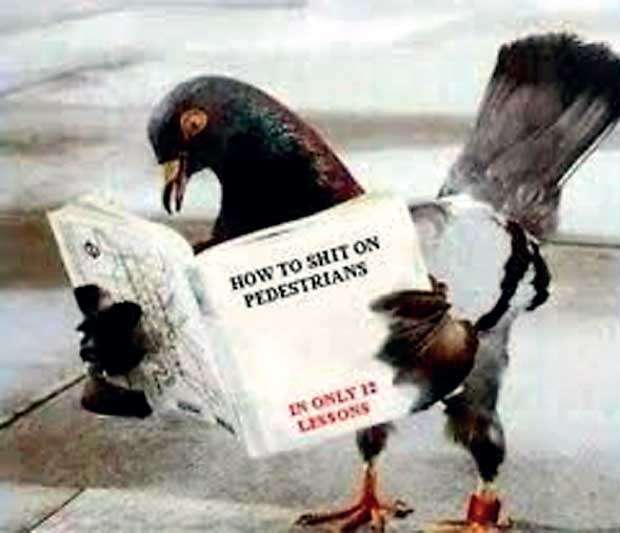 In this era where corruption comes first, we continue to see fabrication where wrongdoers are brought before the supposed Courts of Justice, now with High Courts also added, tried and sent to jail, only to be let loose and even allowed to go abroad!!!
The robotic culture clones who govern us, reward ignorance and glorify idiocy for real intelligence; welcome to a country where you are worshipped for your selfishness and taught to ignore what is important!!! I am proud to live in a country where literacy levels of animals are higher than that of most politicians!!! Suddenly we have ENTERPRISES AND ENTERPRISING MINISTERS POPPING UP EVERYWHERE, DOING THINGS THEY NEVER THOUGHT OF BEFORE, VILLAGES ARE BEING OPENED, THERE IS REALLY NO END TO HOW ENTERPRISING THE YAKKOS HAVE BECOME!!! THE BOTTOM LINE??? 2020 IS AROUND THE CORNER, SO WE ARE ALL AWAKE, WIDE AWAKE!!! WHILE ALL THIS ENTERPRISE IS LIGHTING UP SRI LANKA, OUR PRESIDENT IS CONTINUALLY OUT AND UP ON A 'SUMMIT' SOMEWHERE IN THE WORLD!!! SO CONSCIENTIOUS!!! They are even giving allowances to families of missing persons!!!

New Venue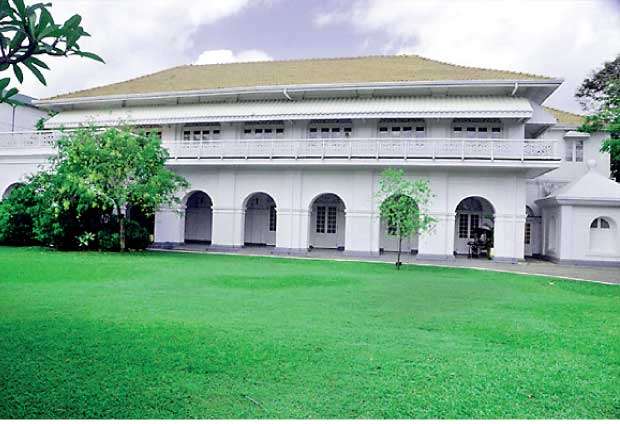 Getting Married, Anyone??? 'TEMPLE TREES' IS UP FOR GRABS SO YOU CAN DO IT IN REAL POLITICAL GRANDEUR!!! OOPS, SORRY FOLKS, YOU GOT TO BE AN HONOURABLE OR THE OFFSPRING OF AN HONOURABLE OR HAVE MONEY BAGS TO QUALIFY FOR THE 'TEMPLE TREES' VENUE!!! PERHAPS OUR FORMER PREZ, OLD MR, SHOULD GET AN ACCOLADE FOR THE GRANDEUR AT 'TEMPLE TREES' WHICH IS MAKING MONEY TODAY!!!

SPECTACULAR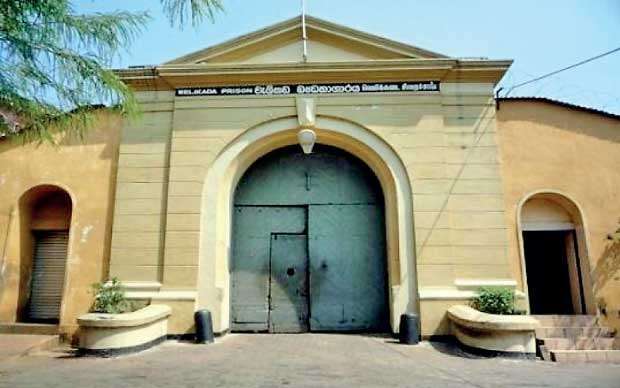 In a Freddy video that's going viral, he says the Successes and Failures of this Government are both SPECTACULAR!!! He is so right, when they were doing nothing, they did absolutely nothing, now that they have suddenly woken up from a deep slumber; they are all over like an enterprising rash!!! As if that were not enough they are even adding Secretaries to every Ministry, hoping to get things done before the 'Nekath Time' or guaranteeing that the Additional Secretaries will bring in the Additional Votes they are so desperately going to need!!! In the midst of all these happenings, the guys in Prison seem to be having a ball; first, they were dealing in drugs and now it is Social Media by one guy in Death Row no less!!! When and Where are all these happenings going to end???