---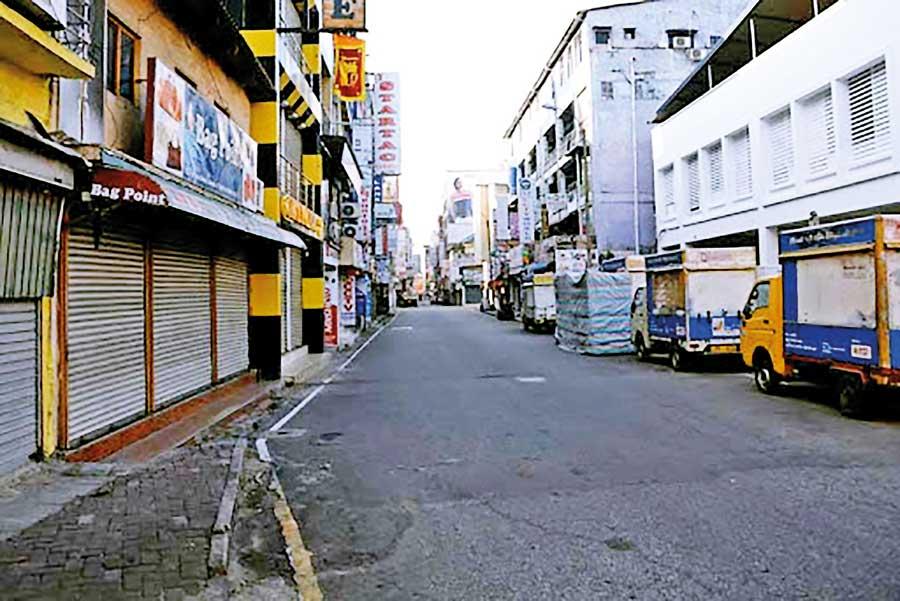 Govt. says no imminent nationwide lockdown, but COVID-19 positive cases keep rising alarmingly
The latest infections also brought about reminders of how effective misinformation could be
Even details that are private in nature but vital to a story that is deadly, and pandemic will not be reported with the due attention
Can there be an infodemic without social media? In theory there can be.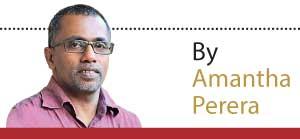 The avalanche of information, fakes, lies and concocted fiction focused on one subject could take place without social media. But would it be as powerful and at times uncontrollable like what we have witnessed with COVID-19? That is unlikely.
This week Sri Lanka woke to the worst possible news. A new cluster was reported. Quickly within the first 24 hours of the first reports of the apparel worker from Minuwangoda being infected the numbers rose to above 100. The last time Sri Lanka reported similar spikes was in July.

In the ensuing while other locations like Victoria, where I am based in right now, went into strict lockdown, even with relatively low numbers of infections, Sri Lanka rolled back restrictions. Social media feeds were full of families on excursions from Sri Lanka and who can forget those images of the mass pool parties in Wuhan.
All that seem to have suddenly come to a screeching halt, in Sri Lanka at least.
As the Health Promotion Bureau was quick to remind, the drop in cases also resulted in a clear drop in public safety precautions. Large gatherings were frequent as were those attending them without masks or respecting physical distancing regimes.

The latest infections also brought about reminders of how effective misinformation could be, especially in a context like Sri Lanka where the distrust of legacy media is high, rumour mongering is almost a national pastime and governments in office are ready to curb free flow of information to suit political needs. Into this mix now we can add the obsession with click bait shared with equal enthusiasm by new and older media alike.
As the government machinery was trying to come to terms with the latest outbreak, it was also trying to deal with the information flow. One of the first things was to send out a correction on a social media post purporting to be from the President's Office announcing an island-wide curfew. A colleague who happened to be a regular recipient of PMD releases was quick to point out that the fake was easily spotted given that the PMD generally follows a stock format.

But the incident highlights the potential for such fakes to trend viral before any correction can be issued.
Fakes are click bait taken to an extreme, there are created to abuse the algorithm greased filter bubble syndrome. They are made to order to fuel and profit from emotions and social trend. This one above was made to work on the public anticipation on curfews and government propensity to go for lock-downs enforced with military interventions.
And it would not be the last one.

As I write this my WhatsApp feeds from Sri Lanka are filled with details on what was going on back home. It is the wee hours of the morning there, but the messages keep coming. Some of them refer to extremely private details of the life of someone who is potentially Sri Lanka's first known super spreader. These are on private or limited circulation networks.
But only for a short time. They seep seamlessly into the Facebook groups along with disparaging, racist, sexist and misogynist comments and post. The cesspit is bubbling again. And part of the media and social media is loving it, living it.

With the media already seeped in political skulduggery and self-censoring, the anonymity and the sense of social distance offered by social media is the ideal nesting ground for Sri Lanka's traditional gossip.
The flip side of this is that even details that are private in nature but vital to a story that is deadly, and pandemic will not be reported with due attention. These details if true need to be reported with respect but also within the context of this story of unprecedented reach and danger.
In all likelihood, what will happen is that they will be reported as juicy details with room for pontificating judgements.
The writer is a Post-grad researcher at CQ University, Melbourne focusing on online journalism and trauma.
Twitter - @amanthap