---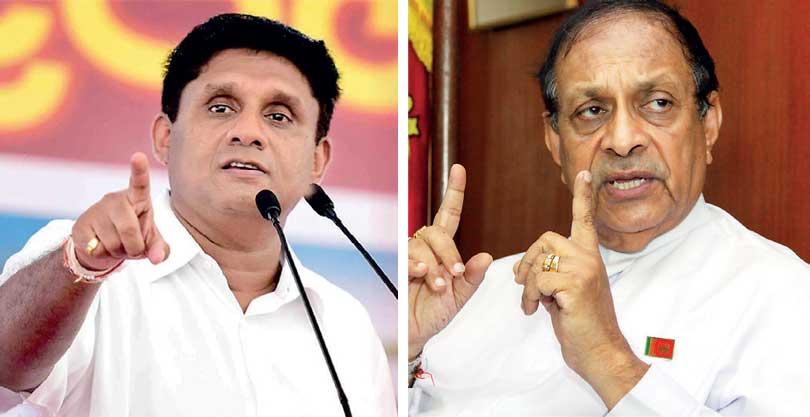 Ambiguity in the UNP candidacy is partly amplified by the UNP leadership himself

Wickremesinghe and his loyalists believe all this confusion would help them buying time

A sizeable number of latter group loath Mr Rajapaksa, and in the absence of an acceptable UNP candidate, they would stay at home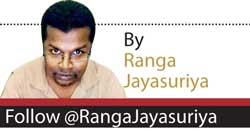 The United National Party is in a predicament. Contest for its candidacy for the Presidential Election is becoming a freak show. If this sorry state of affair persists, already existing differences within the party will loom large and the UNP will lose the election even before it begins.

The ambiguity in the UNP candidacy is partly amplified by the UNP leadership himself, who thinks he is smart enough to beguile all. In truth, he is not. He is not in control of the situation as well. Increasingly even his old lieutenants are leaving him.

The leadership vacuum in the UNP is now being exploited by the wheeler-dealer businessmen who are plotting a state capture. This is not the first time Mr Wickremesinghe let that happen.

He had publicly admitted that his fall out with a television station was because he refused to accommodate a full list of candidates for Parliamentary Elections selected by the media mogul.

Still, Mr Wickremesinghe fielded the list minus a few. ( In most countries such as interferences and acquiescence to such would be investigated by State agencies for potential criminal interference with the public office and national security implications.)

Earlier, there were reports that the UNP leadership had approached a billionaire casino mogul, Dammika Perera. That was an inspired leak probably by the businessman himself who was testing waters.
Mr Premadasa has thrown his hat in the ring. His wife, Jalani has rather pre-maturely begun addressing crowds as the 'Anagatha Aryawa'(the future First Lady).

His candidature has since fizzled away. Minister Champika Ranawaka and Field Marshal Sarath Fonseka are also cited as potential presidential candidates. Rather, they were given hopes of a presidential candidacy. So is Mr Wickremesinghe loyalist Lakshman Kiriella. Certain Buddhist monks from the hill country have recommended his candidature.

This is a sort of divide and rule policy. Mr Wickremesinghe and his loyalists believe that all this confusion and competing ambitions of a number of party seniors would help them buying time, and finally fielding a compromise candidate of their choice.

However, at the end – and if the UNP is to remain competitive- this whole affair would boil down to a contest between two: Sajith Premadasa and Karu Jayasuriya. They both do not seem to have much support from the leadership.

Mr Premadasa has thrown his hat in the ring. His wife, Jalani has rather pre-maturely begun addressing crowds as the 'Anagatha Aryawa'(the future First Lady).

"I know that you would have to face many problems if all of you do not own land. Even though I cannot give you a quick solution to this, I urge you that I have come in front of you as the First Lady of the future leader Sajith Premadasa, who has expectations in your heart," she told a women's conference in Hatton, and probably hit her own goal.

Mr Premadasa's campaign is propelled through airwaves by a well- known nexus with Maharaja. He has also indulged in bread and butter politics, preferring to a populist driven welfare approach than a politically inconvenient rebalancing of economy in a country that is sinking into the middle-income trap just as it was elevated to the upper-middle-income status. Most of Mr Premadasa's diehard supporters and the majority of the UNPers of lower economic and social groups do not mind these imperfections of Mr Premadasa's policy.

This would also mean, he has a decent chance of retaining the core UNP voters, but they are only a fraction of the 3.5 million vote base that the party had in its heydays.
Mr Premadasa can also rely on his Sinhala Buddhist credentials. Though he has not done much to harness it, he can resort to his lineage.

The question, however, would be whether a large swathe of floating voters would view him as a better fit than Gotabhaya Rajapaksa, provided that the latter gets the official certification of the revocation of his American citizenship and will be in good shape after the recent open-heart surgery.

Speaker Karu Jayasuriya is probably a safer bet. He could rely on the Sinhala Buddhist credentials, he is well respected among the clergy and at the same time, he can draw in a large swathe of minority votes.

A sizeable number of the latter group loath Mr Rajapaksa, and in the absence of an acceptable UNP candidate, they would stay at home.

Some UNP voters might still nurse a grudge against Mr Jayasuriya for his crossing over to the Rajapaksa Government in 2007. However, as much as it deflated the UNP, it strengthened the Rajapaksa regime to defeat conclusively the nihilistic terrorism of the LTTE.

As the Speaker, he proved his spirit during the constitutional coup, and prior to that, he declined when the President invited him to take over as the Prime Minister. ( So did Mr Premadasa).
Mr Jayasuriya also tends to have a more pragmatic view on the economy and that he is rather detached from the economic handling of the current government could well even
be an advantage.
Rather than fighting its own, UNP should confront the SLPP candidate, and lay bare skeletons in his closet

Either way, the UNP should end the confusion over its presidential candidacy. Rather than fighting its own, it should confront the SLPP candidate, and lay bare skeletons in his closet.
Instead, the current uncertainty and ambiguity would lead to dangerous horse-trading and manipulation by the groups with vested interests.

That should concern not just the party leaders and 'Kepuwath Kola' UNPers, who are, anyway, a dying breed nowadays. The public at large have reasons to be worried. For all its imperfections, the UNP is the lesser evil of the duopoly of politics in the country. Human rights and other assorted fundamental freedoms have improved over the past five years. Independent institutions have been strengthened to check the excesses of the rulers. However, if a familial and dynastic rule makes a comeback, there is no guarantee that those often taken for granted freedoms would remain intact, say, in two years' time.