---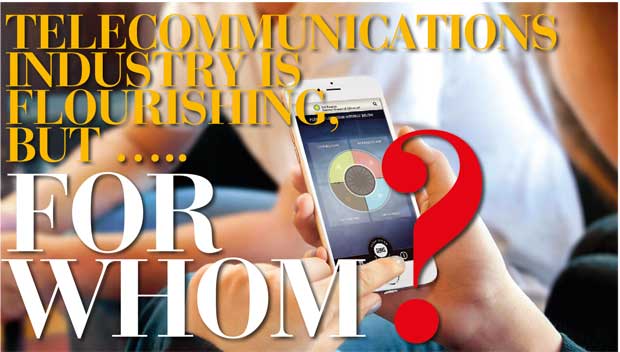 n the sobering aftermath of the telecommunications boom of the end of 1990s, perhaps the positive lesson being drawn by the industry and governments is that they both have a responsibility to ensure that the benefits of Information and Communication Technology (ICTs) are both economic and social.

WORLD SUMMIT ON INFORMATION SOCIETY (WSIS)
In December 2003, the World Summit on Information Society (WSIS) was convened by the United Nations in Geneva and the WSIS Declaration of Principles was adopted reaffirming the importance of the Information Society for the maintaining and strengthening of human rights respectfully upholding the Universal Declaration of Human Rights. WSIS directly addressed the issues relating to the digital divide.

DIGITAL DIVIDE
In order to promote economic development and to reduce the gap of the digital divide broadband plans would have to be developed to increase availability and affordability. Expansion of infrastructure should enable everyone to access the internet without time constraints and there must be enough bandwidth for new offering. Broadband services provide a continual " always on " connection.

PEOPLE'S NEED TO COMMUNICATE
Internet access has changed the way many people think, and has become an integral part of peoples' economic, social and political lives. Unlike any other medium internet enables individuals to see, receive and impart information and ideas of all kinds instantaneously across geographical borders. When the world becomes independent on ICTs broadband internet usage, it increasingly recognized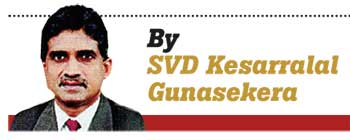 as essential for economic growth as well as for social advancement. Simply focussing on infrastructure is not sufficient. People need to get on-line whenever they need to enjoy content and services and expand opportunities for empowerment and development. People are not concerned about the technologies used. Their need is simply to communicate and access information.

TELECOMMUNICATION LAW AND REGULATION
To regulate the Telecommunication Industry more effectively and efficiently a single person namely the Regulatory Authority was established under Sri Lanka Telecommunication Act No. 25 of 1991. This Regulatory Authority was replaced by a 5 member Commission i.e. The Telecommunication Regulatory Commission (TRC) of Sri Lanka which was established under Sri Lanka Telecommunication Act No. 27 of 1996. A greater degree of independence and autonomy is expected from a five-member Commission which should exercise its legally mandated position without fear or favour. The national regulatory body should follow best regulatory practices which are widely accepted all over the world and rely on good governance. Telecommunication legislation focusses mainly on safeguarding consumer and public interest as well as national interest. Wide powers are available to the regulator to regulate the industry with greater regulatory oversight in the interest of the people. It is apparent that many provisions in the law lay dormant for the past several years.

PUBLIC HEARINGS
The regulator cannot fulfil its legislative responsibilities without public participation. Section 12 of the Act provides for Public Hearings. Broad range of views expressed at Public Hearings would definitely assist the regulator to take well considered decisions Public Hearings must be held regularly as in many other administrations. It is a link to connect the regulator with the public. It is important to know as to how many public hearings were held during the past ten years. [Certainly not anything significant, during the last 6 years! ]

PEOPLE'S RIGHT TO INFORMATION
The public have the right to be informed. Periodical surveys/audits must be carried out to monitor Usage Patterns (for e.g. accessing internet services during peak and off peak periods),Quality of Service, Signal Strength in areas where there are accessibility issues etc. It is necessary for the regulator to post the information gathered on the "Regulators' Website". In order to have a well informed society, the TRC needs to understand, regulatory decisions affecting public interest must be in the public domain. Considering the people's right to information, the Government of Sri Lanka promulgated legislation to that effect. Information is a necessary ingredient for a transparent decision making process.
Therefore the power of information should be understood by the regulator. Regulator should not have predetermined views. It is important for the public to know the criteria followed, to determine tariffs as well as peak and off peak times, whether a scientific cost analysis has been carried out or not in relation to tariffs approved because certainly operators are not entitled to "undue profits".

CONSTRAINTS PLACED ON USERS WHEN ACCESSING INTERNET
How are peak and off peak times defined? When you sign up for the latest internet packages, huge download data limits are often quoted. In reality, the actual number of gigabytes you can use during off peak times could be much less. This is because the off peak times fall in the middle of the night when the majority of people are asleep.

USAGE PATTERNS
It is important to know as to whether the regulator has carried out a study to monitor usage patterns in relation to peak and off peak times. Is it possible for the public to know the exact capacity utilized during peak times and capacity unutilised during off peak times?
VODAFONE NZ – CALLING PLANS

Peak calling times – 7.00a.m. – 7.00 p.m. (from Monday to Friday)
Off Peak calling times – 7.00 p.m. to 7.00 a.m. (Monday to Friday)
From 7.00 p.m. Friday to 7.00 a.m. Monday it is the off peak period.
National and Public Holidays as well as weekends are considered as off peak periods according to Vodafones calling plans. Telecommunications Industry is flourishing, but ….. for whom ?
SLT's TARIFF PLANS FOR INTERNET ACCESS

Peak calling times -: 8.00 a.m. – 12.00 midnight
Off peak calling times –: 12.00 midnight – 8.00 a.m.
There is absolutely no difference during weekends and holidays.
The SLT invites the users to "surf all what you want" yet the off peak period continues to be for 8 hours only.
FREE OFFERING

A user is given a free offering by SLT of 30GB if he browses the internet during off peak hours. It is important to know the rationale behind this decision. It is untenable under any law to force users to browse the internet continuously spending sleepless nights which could lead to serious health issues.
CAPACITY UTILIZATION OF THE SUBMARINE CABLE SYSTEM

Since the submarine cable capacity is being utilized to provide internet access it is important to ascertain information with regard to the following :
a) Has the regulator conducted an investigation to ascertain the capacity in the submarine cables that are currently in use ?
b) What are the cable systems that are closed ?
c) Has the SLT made optimum utilization of SEA-ME-WC cable capacity in the cable systems which are closed ?
d) Is the regulator aware of the total investment made on the cable systems that are in operation?
e) What is the current position of the satellite ?
f) Are there reporting requirements in place in case of a cable break down/outage?
WAY FORWARD
*Access to ICTs will be restricted as long as the regulatory decisions are not taken in the interest of the public.
*Regulator should encourage service providers to provide high speed internet access throughout the day.
*It is time, for the regulator to spare a thought for users who need to communicate and access information without time constraints.
*By conducting public hearings regularly the regulator will have the opportunity to review its own decisions as well.
*Before deciding on matters such as peak and off peak times the regulator should have invited public comments.
*Peak and off peak hours should be evenly distributed. Holidays and Sundays should be off peak .
*It is time for the regulator to revise all its tariff plans as per a realistic scientific cost analysis program.
*Provisions in the Act are power tools for the regulator to regulate the telecommunication industry for public good as well as to facilitate economic growth.
*It is often mentioned that passing laws could be the first step, it is up to the regulator to put flesh on the bones.
The writer is a former member of parliament in Sri Lanka.