---
A group of social scientists from the Third World met in Santiago from April 23 - 25, 1973 and reviewed some of the external and internal fundamentals confronted by the third world countries and established – The Third World Forum.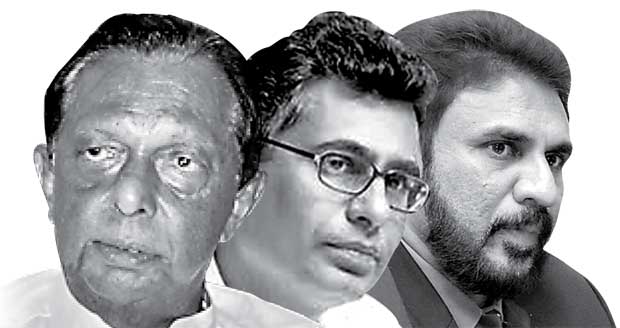 heir Charter, it says "…… the Third World has frequently lived with concepts of development …. with issues of economic strategies and value systems which were externally induced and largely inappropriate. … .. The time is more than ripe for intellectuals of the Third World to strengthen their re-examination efforts on established development strategies and seek alternative strategies more relevant to the needs of the Third World; strategies which extend beyond material progress to integrate the cultural and social values of their societies, benefit the bulk of the population, and not only a privileged minority, and this through appropriate socio-economic changes …..".
Do you remember the fall of the Berlin Wall (1989) and the collapse of communist regimes? Citizens in several Central and East European countries had believed that the collapse of communism signalled an ultimate victory for democracy and rule of law over the legacy of totalitarianism. In contrast to this optimistic view, these countries continue to face immense challenges to-date in the establishment of institutions of liberal democracy.
"It is encouraging that Nimal Bopage had been severely reprimanded by the PM. There is also information that he has been asked to tender his resignation"

A group of more than 50 expatriate Sri Lankan Experts and a large gathering of Sri Lankan industrialists, scientists and academics in a three-day event (2011), at Hotel Galadari, attended a forum sponsored by the previous regime to discuss the ways to boost the country's economic and social development with a view to identify the steps that need to be taken to reduce the poverty gap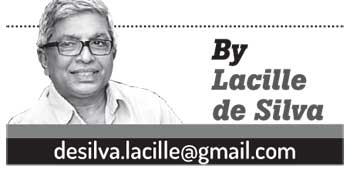 which was ever widening in Si Lanka.
It is encouraging that Nimal Bopage had been severely reprimanded by the PM. There is also information that he has been asked to tender his resignation. Does this rule apply only to public servants? How about politicos?
Several key ministers namely John Amaratunga, Champika Ranawaka and a few others had been in the news. In Sri Lanka politicians could always break the law and escape owing to the culture of impunity. Shouldn't the law apply to everyone alike including all-powerful ministers! What do you think if an ordinary citizen who committed such high handed acts? The previous regime too protected a politician who tied a citizen to a tree and also other errant ministers! Wasn't this government mandated to establish impartiality to everyone? Can there be double standards under the present regime?
"Parliamentarians since 1970s have not taken parliamentary business seriously. Have they eventually nose-dived the programme of restoration of Parliament!"

Most of the local government institutions are managed presently by politicians supporting the Common Opposition. Shocking allegations of grave corruption, nepotism, abuse of power etc., continue unabated. Local politicians too assisted by bureaucrats blatantly violate laws pertaining to government lands etc. I couldn't accept as true a Notary Public had attested a deed of transfer of ownership of official quarters, belonging to the Municipal Council, in the name of the father, who had occupied the place as an employee of the Municipal Council, after the employee's son became the Municipal Commissioner, in the NCP. Shouldn't we continue to campaign against "All talk and no action corrupt politician(s)"?
During my tenure as the then Secretary to the Presidential Commission, I kept the Nation informed of the Commission's progress on a day to day basis. I was personally determined to do my part well against numerous challenges purely for the benefit of the country. I was thereby able to minimise corruption and sent a message to public officers too about the dangers of resorting to corrupt practices.

Our political leadership must have a firm commitment to the task of raising the living standards of the people by eliminating corruption. The leadership since JR days turned a blind eye in regard to corruption. The new government must find out how well they have progressed after nearly 16 months in office. People unfortunately had a raw deal always compared to what politicians have won for themselves? People seem to be fast losing their confidence!
Aren't they using Parliament as a forum for their own benefit? There had been only 62 (from 225) members present when a Supplementary Estimate was taken up for voting. It is the Chief Government Whip, on behalf of the Government who should ensure that sufficient number of MPs are present at the time of voting. Aren't they aware of what happens if a money Bill is defeated? If not for the TNA, what could have been the outcome? Haven't all of them contributed to a total collapse of Parliament!

This is good enough proof that they gave priority to all other things other than their parliamentary duties in recent times. Parliamentarians since 1970s have not taken parliamentary business seriously. Have they eventually nose-dived the programme of restoration of Parliament! Everybody including Parliament Secretariat is totally responsible for the sorry state! A disgrace!
Parliament is the most vital institution where the interests, aspirations, demands of the citizens are represented, channelled, negotiated and most importantly political decisions are made. Did they convert the august assembly to a Fish Market? Could these deficiencies be excused any more?
Effectiveness of Parliament is crucial for social, cultural, political and economic growth and development. The citizens have no trust, respect or confidence in the legislators. Corruption is ingrained in the entire system. Corrupt politicos do not want the cancer removed.
Why is there no discipline among parliamentarians? During the last two decades there has been a tremendous erosion of standards. Parliamentarians must be thinking that they could always behave and do what they needed because it belonged to them. It belongs to 20,795,931 people. Shouldn't there be a group of intellectuals who could now collectively gather and contribute enormously to safeguard common interest and shared goals of the citizens because time is running out? We could then be able to defend and advance our own interest and government policy on specific decisions which may affect the country and the people adversely or beneficially. We have as citizens an irrefutable responsibility to arrest the decay and decline and restore the quality of democracy, the honour, prestige and integrity of Parliament. Haven't we always kept our ears and eyes closed having allowed politicians to feather their nests and create this havoc.