---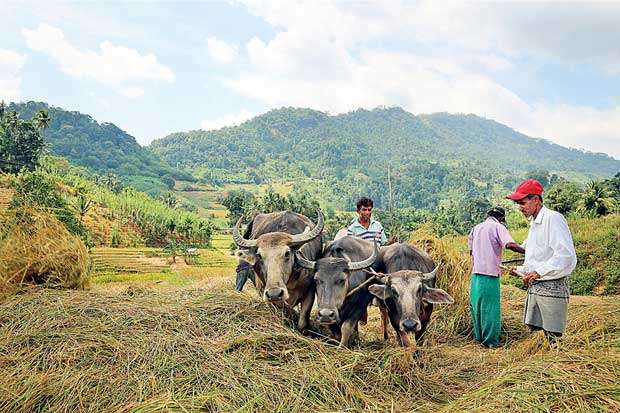 History reveals that Sri Lanka has developed several unique disciplines and skills in areas like native treatment and agriculture that could be found nowhere in the world
The new leader should also prepare the mindset of the people
Our ancient kings had applied highly advanced constitutional theories in the past
No country has yet reached development by following instructions of the IMF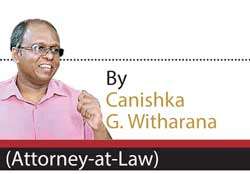 Should we continue to tolerate empty speeches by political leaders who are incapable of delivering and have led this country and the society into chaos and deterioration? In this backdrop 'The need for an actionable vision for Sri Lanka' has been re-emphasized with a new vision for 'an intellectually inspired Sri Lanka' placed before the people.

'Viyath Maga' gathered an impressive number of Professionals to the Shangri-La Hotel, Colombo to figure out the importance, purpose and the depth of that theme. Its Chairman Gotabaya Rajapaksa in his keynote address emphasized the need for Sri Lanka to get prepared to meet Global Economic challenges. Presentations were made using different perspectives by the professionals to identify possible avenues through which this island could move towards development and prosperity by taking the advantage of the unique geographical location of Sri Lanka in the Indian Ocean.

To achieve such goals this country needs a highly disciplined, firm and straightforward, intelligent, innovative and patriotic leader with skills on strategic planning. However, the future leader should also possess the capacity to advance inner spiritual powers and receive the blessings of external spiritual forces, as had been done in the past by our Kings who took the country to the apex of development and contentment.

I pen this article to underscore a few challenges that our future leaders may confront and offer directions that they may choose.

Sovereignty and regulatory framework

The rise of China and India as world economic super powers and their strategic expansion of influence throughout Asia will not let Sri Lanka remain in isolation. Sri Lanka will have to link with global economic networks and therefore require necessary expertise to play her unique role in the global economy. In that, Sri Lanka would be placed in a do-or-die situation, since if we fail in strength and skill to stand and survive in such a competitive global environment, our country will necessarily be subjected to more exploitation.

In a legal sense countries create trade links based on Trade Agreements. Whatever the legal nature of such documents is, when entering into international treaties and agreements, countries are compelled to expose their domestic sovereignty to the danger of being subjected to foreign sovereignties. To avoid such threats of legal and economic interference, countries need to strengthen their domestic constitutional and legal-regulatory framework and have a sound International Trade Policy. The question is do we have the necessary laws and regulations to meet such dangers? Unfortunately Sri Lanka has not yet prepared the domestic legal framework or national trade policy in order to acquire the competencyto enter into trade agreements and create trade or economic relationships with foreign sovereignties.

For example,the main criticism against the Sri Lanka-Singapore Free Trade Agreement is the failure of the Government to evaluate the adverse impact on it by the domestic legal framework of Singapore. On the other hand Sri Lanka does not have necessary laws, regulations and administrative machinery to face the highly competitive economic environment that would be created by the integrated liberalized economic jurisdictions. Therefore, it is like a 'Giant dealing with a Child', as the two countries are not equal in their respective domestic regulatory frameworks, legal and administrative systems. Such inequality shall always place our country at a disadvantage when implementing the provisions of the agreement. Irrespective of the theoretical equality appearing on the face of the agreement, at the end of the day Sri Lanka would be exposed to an unregulated inflow of goods and services from abroad (as a result of the absence of internal regulatory framework) while –on the other hand- it would be much harder to have the same effect on the opposite direction (due to restrictions imposed by domestic laws and regulations of Singapore).

Therefore, one of the challenges a future leader will have to meet is to expeditiously formulate a favourable National Trade Policy (on international trade) and the necessary laws, re-structure the state administration.

Nationalization

A former Judge of the Supreme Court and former Vice President of the International Court of Justice stated "However elaborate or simple, Third World societies thus afforded a central place for the group concept, without which they could neither be understood or administered...what follows (from this examination) is the lack of appropriateness of Western concepts of individual freedom adopted without adaptation to their Third World setting". Accordingly it is impractical to adopt here the laws that originated in the Western world, without adjusting them in line with the thinking and behaviour of Asian societies. Our ancient kings had applied highly advanced constitutional theories in the past, which are still unknown to Western Jurisprudence.

This argument is equally applicable to the theories and principles on economy as well. According to economists, we should formulate our own theories consistent with the native thinking and practices. No country has yet reached development by following instructions of the IMF.

When it comes to culture, even the Westerners have now rejected some of their own behavioral patterns and lifestyles that are detrimental to human survival. Unfortunately some of our people still embrace these discarded behavioral patters due to psychological manipulations done through the internet. In that sense it is questionable whether we have true 'freedom of thinking and a clear conscience'.

We have to have our own socio-economic-legal machinery based on the aspirations, needs, practices and thinking of our people. Peoples' active participation in all these areas could only be assured by attracting the participation of people to such endeavours.

This does not mean the total rejection of Western knowledge, expertise and experiences.

Identify national potential

Much discussion has been devoted to the proper utilization of multi-skilled human resources. However, the present education system is based on preparing students to 'confirm and comply' in the application of knowledge. Therefore, much emphasis is needed to introduce drastic changes to inspire innovative thinking and to inculcate human values. Sri Lanka has the capacity to be a major service provider in the field of 'higher education' through world recognized national universities; and a better 'international brand' to secure its position in the world economy.

But real challenges remain elsewhere. During the long passage of history Sri Lanka has developed several unique disciplines and skills that could be found nowhere in the world. Native treatment systems and indigenous medicine, agricultural and irrigation systems, engineering techniques, various culture related disciplines, (dancing, singing, martial arts etc.), Theravada Buddhist Philosophy and contentment practices are some of such unique areas a future leader should directly integrate into the Sri Lankan economy.
National harmony

The Sri Lankan society has been harmonious and united throughout with a high level of tolerance when compared with most other societies. From 2015 the Government wasted valuable time and resources in attempting to make a new constitution, where the main objective was purported reconciliation. 'Reconciliation', is a word/concept imposed on us by several elements with international support and having ulterior motives.

The challenge is to deviate from conventional and untested solutions for hypothetical issues artificially created in the minds of the people with ulterior political motives. Most of the differences leading to disharmony in society are related with finance and economy. We need not waste time on constitutional reforms or devolution of power to uphold solidarity of the people. Instead we need a leadership that can drive the entire community towards prospective economic goals with poverty eradication mechanisms. Providing each and every individual with the opportunity to play his role with dignity in the modern economic environment will see the diminishing of all racial, ethnic or other differences and the integration of the entire nation into one family.

Geopolitical constraints

The biggest challenge a future leader would face are geopolitical constraints. From the defeat of brutal terrorism in 2009, international pressure and interference escalated in an unprecedented scale, which ultimately led to a regime change in 2015. Since then the domestic governance was compelled (in different degrees) to be carried out in accordance with the three international powers that are competing with each other to have the major share of influence in South Asia and the Indian Ocean.

Setting the path

To accelerate the journey towards prosperity, the new leadership should be ready with the necessary legal - economic structural framework for immediate implementation. The new leader should also prepare the mindset of the people to function with maximum productivity in the new socio-economic environment. The valuable contribution of professionals should be reaped in this regard.

The mental attitude of the people should also change when utilizing modern concepts, theories and techniques of innovation, so that spiritual and human values and patriotism are also considered as essential for a contented society. A new leadership should stand above all cultural, racial and other barriers and differences, for a mandate to build an intellectually inspired and prosperous Sri Lanka.