---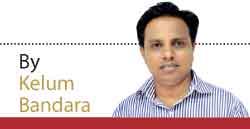 The United National Party (UNP) is an entity that has grappled with internal revolts throughout its history. None of them stood in the way of its current leader Prime Minister Ranil Wickremesinghe ever since he assumed leadership way back in 1994. His leadership was challenged on a number of occasions after 1994, but he was resilient enough to withstand all challenges and survive at the end.
Today, he is facing another political vortex developing in his party against his ostensible bid to become the presidential candidate. The party's Deputy Leader Housing, Construction and Cultural Affairs Minister Sajith Premadasa is aspiring to be the presidential candidate. True, he has not committed himself to it directly. But, indirectly he has indicated clearly enough his desire to steer the party as its presidential candidate at the elections scheduled later this year.
---
Premadasa is throwing a challenge to Wickremesinghe
Wickremesinghe countered him saying that Hashim was privy to every round of discussion
It happened after a video footage of MP Navin Dissanayake confronting the party leadership, was leaked
---
"If you entrust me with the responsibility of leading this country, I am ready to accept it," he told a public gathering in Padaviya, Anuradhapura recently.
The two leaders have not got on well. Premadasa is throwing a challenge to Wickremesinghe. It is a vigorous challenge this time because a few MPs who were dear and near to Wickremesinghe right throughout have abandoned him. So to speak, UNP Chairman Kabir Hashim, onetime strongman of Wickremesinghe, opened up at the party's parliamentary group meeting on Monday and took a swipe at the leadership- first for moving ahead with the formation of a political alliance with the like-minded parties without his knowledge.
However, Wickremesinghe countered him saying that Hashim was privy to every round of discussion conducted in this regard. Afterwards, Hashim referred to Premadasa as the best bet for the presidential candidacy, and his remarks to that effect evoked applause from a few MPs such as Sujeewa Senasinghe, Ajith P. Perera, and Ranjith Madduma Bandara etc.
"We have to field Mr. Premadasa, because we cannot afford to lose. If we lose, we may not be able to recover from it for a long time," Hashim said.
For the first time at a top level meeting of the UNP, the presidential candidacy turned out to be the flash topic in this manner. The MPs are barred from taking their mobile phones inside now. It happened after a video footage of MP Navin Dissanayake confronting the party leadership, was leaked and went viral in the social media. Therefore, nobody could record or film anything this time at the group meeting. However, those who were present confirmed that Ajith P.Perera supported the views expressed by Hashim first. Then, his views were asserted by others.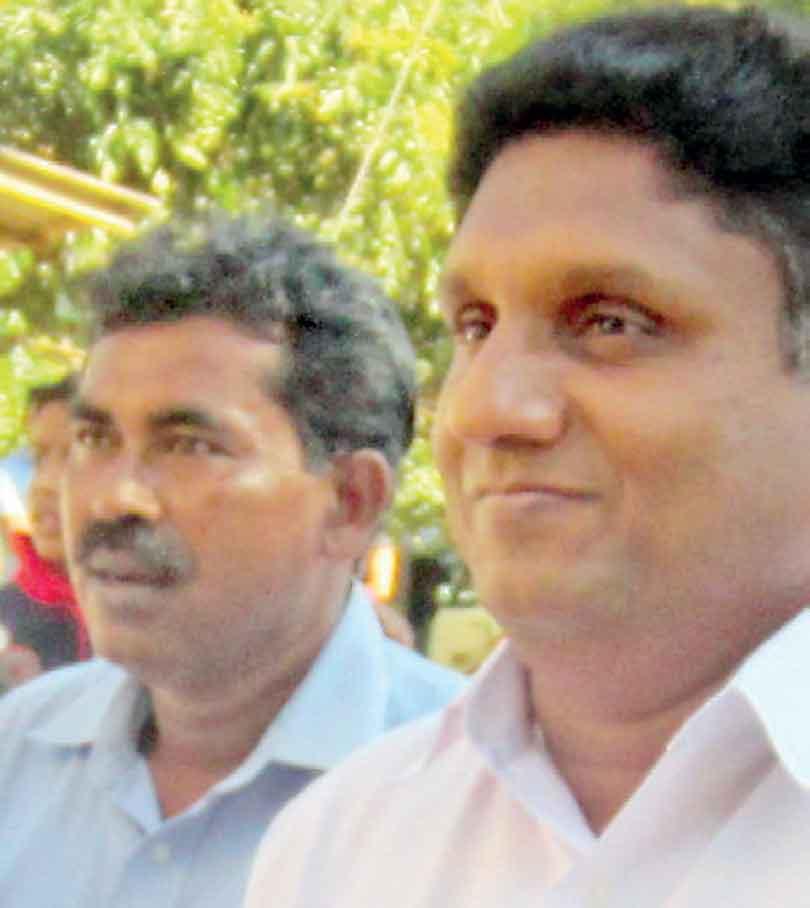 At one point, MP Eran Wickramaratne, who is also the State Minister of Finance, spoke. He said he had heard three names- Prime Minister Ranil Wickremesinghe, Speaker Karu Jayasuriya and Minister Sajith Premadasa- being floated as the potential presidential candidates. However, he said that any of them other than Wickremesinghe could be considered as the party's choice this time. Quick to respond was MP Harin Fernando who is also the Minister of Sports.
"It should be none other than Mr. Premadasa," Mr. Fernando stressed.
Mr. Premadasa's lobby group engages the party leadership rigorously. Non Cabinet Minister Ajith P. Perera made a post on his Facebook page. He said on social media that the party took a unanimous decision to field Premadasa as the presidential candidate. Actually, there was no official endorsement of any candidacy. The party leader only said that the final decision could be taken only after consulting the leaders of the like-minded parties to be aligned with the UNP at the elections. Yet, it is obvious that the Sajith faction is flexing its muscle with more vigour and rigour to secure candidacy.
To make matters worse for Wickremesinghe, some of his close confidantes such as Development Strategies and International Trade Minister Malik Samarawickrama and Finance Minister Mangala Samaraweera have fallen out with him and thrown their weight behind Premadasa. The loss of their support is detrimental in today's context because they are rated excellent in political management, maneuvering and manipulations during crisis times. Be that as it may, Wickremesinghe has proven to be a resilient personality with skills to stand up to any political whirlpool blowing his way. He has weathered many a storm against his leadership in the past. The only difference is that the revolt is much more rigorous this time than ever.
Premadasa's lobby group engages the party leadership rigorously. Non Cabinet Minister Ajith P. Perera made a post on his Facebook page
In the promotion of Premadasa as presidential candidate, his loyalists calculate that he would be able to spur the party's base into action. They believe the nomination of Premadasa would lead to greater enthusiasm among the ordinary supporters of the party. Nonetheless, the UNP's traditional vote base is not large enough for the party to win a presidential election single-handedly. Instead, it has to harness the support of the parties representing the minority communities.
In this instance, the stands of the parties such as the Tamil National Alliance (TNA), Sri Lanka Muslim Congress (SLMC) and the Tamil Progressive Front (TPF) are crucial. Tamils and Muslims voted en masse to President Maithripala Sirisena who contested as the candidate of the UNP-led front last time. It was the key element that propelled Sirisena to victory. In the selection of someone to be nominated as the presidential candidate the UNP, the ability to get Tamil and Muslim votes en bloc is an important qualification.
According to political sources, the TNA does not prefer Premadasa because he is yet to spell out his stance on the solution to the political question. Mr. Premadasa does not sound to be supportive of power devolution. An extensive power sharing arrangement, the release of political prisoners and a probe into war crime charges are the usual demands of the TNA to be considered in deciding on its support to any candidate.
However, the SLMC led by MP Rauff Hakeem is in support of Premadasa this time whereas the All Ceylon Makkal Congress (ACMC) led by MP Rishad Bathiudeen thinks otherwise.
Against the backdrop, the UNP will launch a political alliance with most of these minority parties on August 5, 2019. The alliance to be named 'National Democratic Front' will decide on its candidate finally. Then, the Sajith faction alone may not be able to do it in its own. The SLMC and the TPF will team up with this alliance. Besides, an invitation will be sent to Sri Lanka Freedom Party (SLFP) to be party to it.
Besides, another segment of the UNP is all out against Premadasa seeking presidential candidacy. Power and Energy Minister Ravi Karunanayake is openly critical of Premadasa. At Monday's parliamentary group meeting, Justice Minister Thalatha Athukorale hit out at Karunanayake for slandering Premadasa in public. Athukorale, an ardent supporter of Premadasa, said that it was damaging to the party.
Karunanayake was not present at the time. But, he was contacted by one of his friends in the group meeting and requested to come.
Upon receiving the phone call, Minister Karunanayake rushed to the meeting which was in progress in the parliamentary complex. No soon had he arrived in the meeting room than he started with his counter response.
He made a frontal attack on Premadasa accusing him of having secret understanding with President Sirisena. Also, he said the UNP could not nominate its presidential candidate according to the whims of a coterie of a few.
It elicited an angry response from Premadasa who remained mute until then. He said he did not have any secret deal with the President. Alongside, he warned that he would expose those responsible for the Central Bank bond fraud.Both hurled allegations back and forth. But, Wickremesinghe adjourned the meeting before it led to a major showdown.