---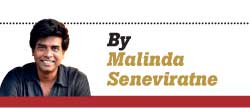 May Day (in Sri Lanka) is not about workers. It's about show. This time it was about challenges thrown and accepted, one-upmanship and bragging rights.
The regime-thinking was obvious. They believed the JO could not fill Galle Face Green. They did. Although the joint opposition (JO), perhaps in the permissible magnanimity of euphoria, thanked the regime for providing Galle Face Green for its rally, the tongue-in-cheek is unmistakable considering the challenge, 'let's see if you can fill up the place!' If the May Day shows allow for an assessment of regime-approval, we have to conclude that disillusion is the word on the street. Local Government Elections, if held soon, would put the issue beyond doubt.
Pandula Nayana Bandara, a prolific and colourful political commentator on Facebook, captured 'May Day' thus:
"They didn't catch the thieves. They molly coddled them. They made deals. Bigger crooks were birthed. The practice of offering contracts to the near and dear didn't stop. It continued. The people were not heeded when they voiced grievances. They were ignored. The Rajapaksas were continuously vilified, but for two years they failed to prove they had a cogent programme. They were unable to manage natural disasters. They couldn't resolve urgent issues following disasters. They compromised the trust in the Police. The law bent only to punish the Opposition. Forget making the state media independent, they didn't even come close to doing it. Journalists were subjected to veiled threats. The people were asked to tighten belts, but it was made possible for ministers to enjoy luxurious lives. They couldn't secure the confidence of investors, but there were many joy rides abroad. Those who criticized nepotism paved the way for family members to make big money. There were band-aid solutions for the problems faced by farmers. They couldn't take the country one step forward from where it stood when the Rajapaksas were defeated. In fact they went backwards.
This is the result."
Today, the SLFP and the UNP spokespersons are in damage-control mode, fiddling with numbers to counter JO claims including the hilarious claim by Bandula Gunawardena that two million came to Galle Face. The truth is that Campbell Park was full, as were the BRC Grounds (JVP rally) and the Getambe Grounds (SLFP rally). The telling stat, then, is the respective areas. Getambe is 2.4 acres, Campbell Park 3.8 and Galle Face Green 18.7. Says a lot about who won and lost the game of mobilizing supporters. If we factored in the obvious advantages of incumbency (advantages unabashedly used by both the SLFP and UNP notwithstanding this running counter to yahapalana rhetoric), it makes the JO show even more ominous.
Not 'ominous' in terms of imminent regime change of course. Ominous, mostly, for the political project of the yahapalanists. 'Political project' as in pacts with India, the Eelamist embrace via federalism etc., but not the bread and butter of yahapalanaya or 'good governance' which is about democratization, transparency, accountability and showing the door to things such as nepotism, cronyism, political patronage, corruption and the abuse of state resources. Such things, we can forget because the regime is no longer interested.
The coverage of May Day rallies by the state media should convince the doubters that the yahapalanists weren't really serious about yahapalanaya. The silence of the most ardent advocates of good governance who announced their objection with shrill howls of horror during the Rajapaksa years also shows that they weren't serious either.
What's most important is that these realities would considerably hamper the pernicious moves by this government or rather the UNP faction of the yahapalanists to push through agreements with India and legislation to concede political ground to the Eelam Project via federalism. This is not because the objectors are cognizant of the theoretical arguments against such projects and are empowered by relevant knowledge of history, the 'objections' posed by geographical, demographic and economic realities, but the simple 'need' to trump any big move by the regime. It's just like dressing an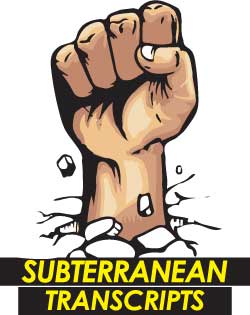 economic grievance in ethnic garb to grab more visibility. It's politics.
Politicians recognize all this, even though not all of them respond with reason. Fear, often, is a better driver even though emotion increases the probability of error. The President, it is reported, has spoken about appointing a committee 'to iron out differences between the SLFP and the UNP'. It was also reported that overtures were being made by the SLFP leadership to the JO. On the face of it, then, it is the SLFP that seems to have been most disturbed by the JO's May Day show. However, it is the UNP that has shown the greater irritation.
Rajitha Senaratne was, true to form, agitated. He let slip that the late Lasantha Wickramatunga, celebrated in some circles as a principled and indefatigable campaigner for media freedom, was in fact a Sirikotha lackey. We have to believe that Senaratne was lying if not for anything but the fact that Lasantha is not around to defend himself. He ranted against the Rajapaksas, quite forgetting that he was a minister in Mahinda Rajapaksa's government. He swore to bring wrongdoers to book (did someone scream 'b.o.r.i.n.g!"?). Sarath Fonseka, also speaking for the UNP swore that Mahinda Rajapaksa would not be sent to the electric chair but would be hanged by his own 'saatakaya'. Quite yahapalana-like, what? Champika Ranawaka, for his part, was adamant that there's a job for Fonseka to do. Fonseka can and must be allowed to crush trade unions, Ranawaka said. What is all this if not brave chest-beating by the politically beleaguered? These UNP politicians are essentially acknowledging that they've lost faith in 'due process'. They are talking as if they are fighting for their political lives. Ranawaka, most of all, should know how the 1980s unfolded, from the July 1980 strike to the 88-89 bheeshanaya unleashed by the party he now represents and its companion-of-sorts, the JVP, and the escalation that took us from the one to the other.
The tempting option for both the SLFP and the UNP would be to go for an 88-89 repeat. Maybe it's too late to consider any other option or (hopefully) maybe they are not able at this point to think of anything else. The 'other option' is to summon whatever residual intellectual and ethical resources at their disposal and revert to the original yahapalana project with quantities of energy and commitment unlike anything they've so far demonstrated they've possessed. It could be called a tall order, but then again, it could be the one thing that will save both the regime and the project because, at this point, it is hard to imagine that even cold-shouldering India and shelving constitutional reform would blunt the momentum of the JO.
As for the 'Fonseka Option,' those who are advocating it would do well to remember that although the vast majority of those who were killed in 88-89 were unarmed young people unfortunate to have been born in the sixties and early seventies, many high rankers of the then UNP regime also perished in the fires ignited.
Malinda Seneviratne is a freelance writer. Blog:
malindawords.blogspot.com. Email: malindasenevi@gmail.com. Twitter: malindasene.