---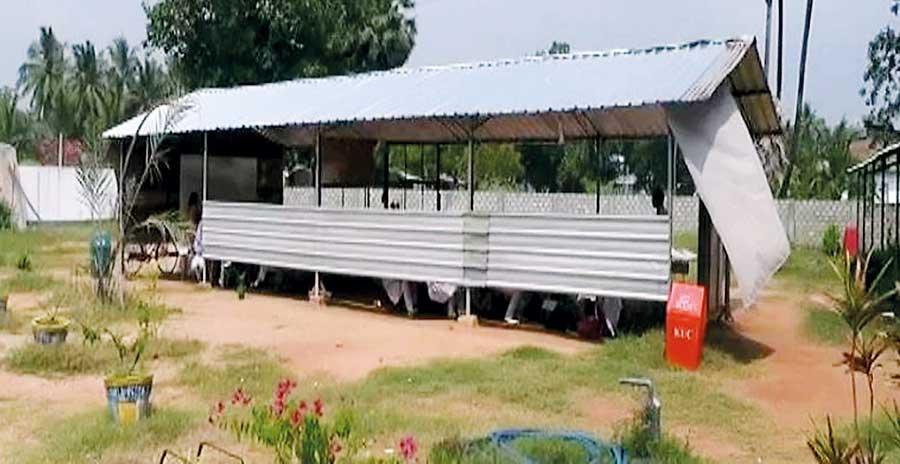 Our education system needs urgent and serious attention
This education system also nurtures Sinhala Majoritarianism that results in polarised racist society
Candidates should tell how they plan to reform education worth the taxpayers' money
There are many who aspire to be the next President in a few more months. While main political parties are desperate in deciding who their presidential candidate should be and in what political alliance if any, there are also individuals staking a claim for the presidency from a distance. They all claim they have the magic answer to solve all problems.
While talking about all problems and solutions to them, I personally believe our education system needs urgent and serious attention.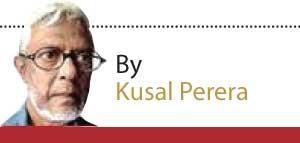 It is education that produces persons for every slot in the State from policymaking to implementation. Education produces politicians too.
It is education that produces personnel for national security, law enforcement and the judiciary also. All that is in dire straits. Our education system has only produced, and still keep producing, total misfits to all systems.

This education system also nurtures Sinhala Majoritarianism that results in this heavily polarised racist society.
Wonder how many of those who aspire to be the next President, know this. A complete breakdown in education is there at every level from pre-school to university and tertiary education.
Includes syllabi, curricula, textbooks, teaching quality and competence, school facilities, administration and policymaking. They have major disparities, inequalities and lapses in day to day school life, that makes Free Education a complete farce.
It is school education that qualifies and promotes students for higher and university education. This school education obviously cannot produce good intakes for higher and university education.

There are 10,194 government schools on the whole island with 4.1 million students and a tutorial staff of 241,591 teachers. Of all schools, only 1,029 schools (1AB) have Science and Maths for A/L students. There are also 1,818 schools (1C) with Arts and Commerce streams for A/L students. Of the balance number, there are 3,288 schools (Type 2) with classes up to Year 11, which is up to the O/L examination.
Going into more details show how the whole concept of Free Education in Kannangara Reforms has been completely miscarried by now. Kannangara Reforms accepted every child's right to education and proposed reforms to ensure "equal opportunities" within a "national education" system.
They focused on common facilities to all rural and urban children. It is important to note that Kannangara Reforms never opposed private and fee levying schools. Kannangara Reforms instead brought them into the "national education system" with the State taking over conducting of "national examinations".
Within the national education system, the State was brought into level the playing field, to support parents who could not afford their children the same opportunities the affluent parents could afford. That makes taxpayer money important in national education and hold governments responsible for a quality education system for all children.
Kannangara Reforms came into effect from 1947.

Central Colleges with good facilities including hostels were established in most rural districts. They supported a quality improvement in provincial education. Yet, the Kannangara Reforms were not carried through as expected and planned. Therefore, even in the decades of 50s and 60s, there remained serious disparities and anomalies within the school system.
The most serious reforms since independence were introduced in 1972 as the New Education System that was no answer in improving the quality of school education, nor in levelling the playing field for equal opportunities and facilities.
With the open and free-market economy introduced in 1977, during the past 40 years, education became a profitable sector for investments, while Governments relaxed on their responsibility of maintaining and improving school education.
A parallel private-sector education thus emerged and dominates urban life. The free market economy being strictly a city-based market economy, rural schools were treated as mere political footholds for votes.

With that, for the benefit of all aspirants for the presidency, it is worth glancing through data on schools to understand how opportunities and facilities in schools have been glossed over in creating a gapping disparity for the disadvantage of the larger majority while education slipped into major chaos.
There are 1,486 schools with less than 50 students. There are other 1,560 schools with over 50 but less than 100 students. It means out of 10,194 schools, there are 3,046 schools with less than 100 students. They are all "Type 3" schools with classes up to year 05 or year 08 only. The question is, what facilities and opportunities do children in these 3,046 schools have? These certainly are wholly neglected schools.

This lot also need serious attention. There are 54 schools with only a single teacher. There are 97 schools with only 02 teachers. There are also 2,979 schools with less than 09 teachers. They add up to 3,130 schools with less than 09 teachers. What type of schools could they be? What education would children have in these 3,130 schools with inadequate teachers?
Note this yawning disparity too. There are 3,262 schools with classes up to year 11. Students in these schools who qualify for A/L studies, have to find another school for their A/L studies. If some of these students wish to pursue Science or Maths for A/L, there are only 1,029 schools scattered across the country. Of them, Western Province has 201 (Kalutara nevertheless is disadvantaged), while whole Eastern Province has only 99, North Central has 64 and Uva only 83. Not that other provinces are far better.
How many of those students in those provinces who wish to pursue Science and Maths studies for A/L would be able to find a "Type 1AB" school within the travelling distance? Public commuting is as bad as any other service and daily travelling is a hassle and time-consuming. The cost parents will have to bear, is another major issue. Some, therefore, end up in a school with Arts or Commerce that is reachable and affordable. Some give up higher education altogether. Are there equal opportunities and equal facilities in this free education system? Is it fair by all students?
"That in no way answers the major issues in the school system. Numbers above reveal a crumbling school system without basic needs; water, toilets and teachers"

It is far worse and certainly uncivilised too to have schools with no acceptable source of drinking water and schools without any water source.
The Western Province has only 54 percent of schools with pipe-borne water supplied by Local Government bodies.
40 percent of the schools use an open well or a tube-well in the school premises. Northern Province has only 12 percent of schools with pipe-borne water from an Local Government body. 73 percent use open wells/tube wells, 05 percent are served by bowsers and 10 percent have no water. 25 percent of the schools in North-Western (Wayamba) Province have no water. In Uva Province, it is 26 percent, while 21 percent depend on streams/springs. In the North-Central Province, 21 percent have no water. In the Central Province, 23 percent have no water while 20 percent depend on streams/springs. In
the Sabaragamuwa Province, 19 percent have no water and 20 percent depend on streams/springs In the Eastern Province, 13 percent have no water
No water means, no toilets and latrines. What does that in reality mean? Schools that depend on streams/springs and open wells also would not have proper and decent toilets and latrines.

Thus, the number of schools without proper drinking water, toilets and latrines would be more than 20 percent at a minimum. That comes to 2,038 schools in the country. Yet the national figure 16 percent is only about schools with "no water" anyway. In actual terms schools without drinking water and without toilets should be much above the conservative calculation of 20 percent. What a yawning gap is between proposed Tabs and Toilets!
From 2017 the UNP government and its Education Minister kept proposing Tabs to schools with A/L classes that total 2,847. It was dragged on, with numerous allegations on their procuring. Last week at the cabinet meeting, President Sirisena is said to have reduced it to 353 national schools as a pilot project.
That in no way answers the major issues in the school system. Numbers above reveal a crumbling school system without basic needs; water, toilets and teachers.
The most honourable objective of Kannangara Reforms to ensure "right to education" to all children with common facilities and equal opportunities has turned out a dead project over the past decades. It has left an ailing and partly dysfunctional school system for the majority and a privately funded functional education network for the affluent urbans.

We need to have answers to all issues these numbers spell out (All stats and data – School Census Report 2017 / Ministry of Education). We need an education system that would positively contribute to the future of this country and produce as Kannangara Reforms said, citizens who would accept the diverse culture in society and work for the "common future" of the country. We need to have quality education on level ground from Kolombuthurai to Colombo city.
What "reforms" would the aspiring presidential candidates offer in solving these yawning disparities among schools? What "reforms" do they propose to ensure "right to education" for all children with equal opportunities and good quality facilities? To all 4.1 million children in school now and for new entrants in the future?
Will these aspiring candidates who believe they could as President-elect solve all problems, tell us how they plan to reform education worth the taxpayers' money? Or do they have any? Waiting for answers, please.