---
A mid-life crisis is when you wake up with everything and you go 'I have everything but I am still unhappy'
– Tom Hanks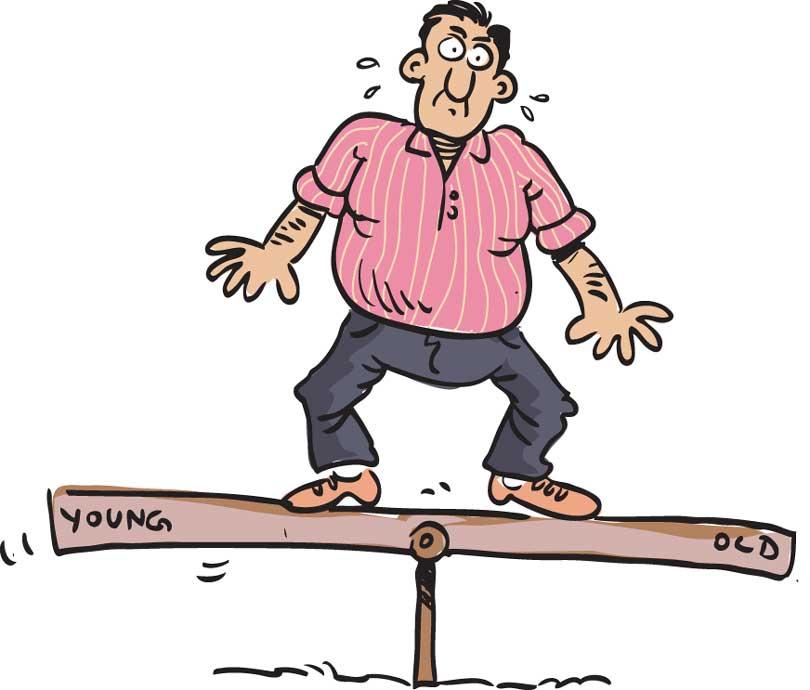 Handling demanding, rebellious teenagers and balancing multiple roles as parent, spouse, son/daughter, son-in-law/daughter- in- law while holding on to a competitive career beset with never-ending challenges, all with deteriorating stamina are enough to make one exhausted for sure. Financial woes can only make matters worse.

Mid-life, starting from the early forties and runs up to mid-fifties, therefore, can certainly drain one's energy and leave one feeling eternally stressed. This exhaustion caused by multi-tasking is symptomatic of mid-life stress which is quite common among the middle-aged irrespective of cultural and other divides.

This, psychiatrists and counsellors feel, should not be confused with a mid-life crisis which has a pervading sense of sadness, boredom, frustration and low self-esteem, as its key symptoms.

According to psychiatrists, midlife stress is quite common among those in the 40s and 50s. However, lack of awareness of it often makes one mistake mid-life stress for a mid-life crisis. The latter, of course, is a bigger psychological challenge.

Minimum eight hours of sleep, balanced meals, regular exercise and recreation, psychiatrists believe help reduce stress levels to a considerable extent.

They also feel that it is important not to be too hard on oneself. Attempts to be a perfectionist in all roles at the cost of one's health and wellbeing, is therefore counterproductive. Holding healthy dialogues with family, colleagues or superiors whenever one finds the responsibilities at home or office turning too overwhelming is also cited as being helpful.

While mid-life stress can be overcome with lifestyle adjustments, a mid-life crisis is identified as a relatively more critical situation. Comparatively, midlife-crisis has a bigger impact on a person's well- being.

"A general sense of failure, regret over life decisions, disillusionment, fear and uncertainty over the impending old age coupled with gloom over the loss of youth and looks have a potential to trigger a health crisis in the middle age," says Dr Duminda Guruge, Head of the Department of Health Promotion of the Rajarata University.

"More often than not, it is accompanied by bouts of depression and resultant sleep disturbances. It is important that the person is referred to a counsellor," observes Dr Guruge.
He is however of the opinion that the mid-life phase in life also has the potential to re-route one's life towards a better direction. "This phase in life can also inspire a sense of urgency with the approaching old age and make one more responsible and disciplined" maintains Dr Guruge.

"It's a matter of how you review your life. It is important to adopt a positive attitude towards life and not to be too judgemental and harsh on oneself and others. There's no point in moping over missed opportunities. Relax and live life wisely and honestly," he advised.

Dr Guruge believes that it is also quite helpful if one can regularly remind oneself that he or she is not the only one going through challenging times.

"On a daily basis billions of others across the globe are facing more or less similar problems," he added.