---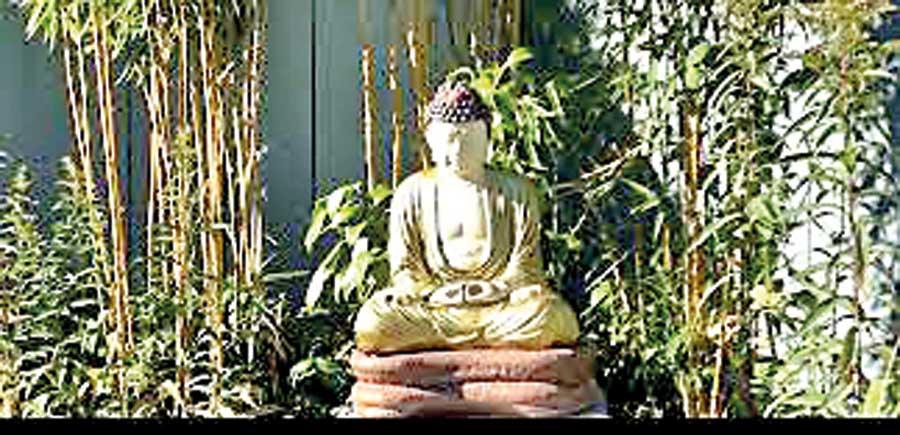 "All that we are is the result of what we have thought. The mind is everything. What we think we become," Buddha

Buddhists in Sri Lanka and the world over will celebrate the thrice-blessed Vesak Full Moon Poya Day which is marked this year on Saturday May 18. It was on a day such as this, more than 2,500 years ago that Gautama Buddha was born, reached enlightenment and passed away or attained Parinibbana.

It is usually celebrated in Sri Lanka with devotees visiting temples to participate in religious observances and rituals, which also includes meditating on the Buddha's teaching on the Four Noble Truths: Dukkha or Suffering; Samudaya or the arising or origin of dukkha; the cessation of dukkha and the Maga or path also referred to as the Noble Eight-Fold Path, leading to the cessation of dukkha.

Vesak underscores the Buddha's teaching on the cessation of suffering and on peace and harmony among all beings and taught his followers the ways and means of achieving this while continuing to do good and turning away from evil.

This year, Vesak will be marked on a low key in the wake of Easter Sunday's bombings which killed at least 266 worshippers and hotel guests with nearly twice that number left wounded.
In turbulent times such as what we are facing today, we sorely need to cultivate compassion, peace, understanding and reconciliation and what better way to do it other than by contemplating on and imbibing in the teachings of the Buddha, who taught us to make these qualities an intrinsic part of our lives. His teachings are so practical and so universal with detailed directions for right living. They would be of little or no use if we confine them to mere words instead of internalising them and living them each day we are privileged to live.

The Buddha's teachings are contained in the Dhammapada, which opens with the words, "All phenomena are preceded by the mind, created by the mind and have mind as their master". On the eve of Vesak, we focus our attention on citta, which represents the more personal, emotional part of the psyche and what the Buddha taught on the mind: The Citta-vagga, the pivot on which our lives revolve.

Sometimes citta is even translated as 'heart' or 'heart and mind'. In some Buddhist texts, citta is even combined with vinnana, or our consciousness. Thus, citta represents a core part of our identity.

We reproduce below some excerpts on the mind as found in the Dhammapada -- translated into English by Peter Feldmeier.

"The mind is wavering and unsteady, difficult to guard, hard to restrain. The wise one sets it straight, as a fletcher straightens the arrow's shaft. Good is the taming of the mind, so difficult to control, so swift, jumping toward what it desires. The tamed mind brings happiness. The wise should guard the mind, so difficult to perceive, so subtle, jumping at what it desires. The protected mind brings happiness. Wisdom does not mature in one of unsteady mind and drifting faith, who knows not the Dhamma. For the one who is awake, whose mind is neither afflicted nor fulfilled with desire, who has transcended merit and demerit, there is no fear." (Vs.33, 35, 36, 38 and 39)

"Whatever an enemy would do to an enemy, a hater to one hated, worse than that is the harm that a wrongly directed mind can do to itself. Whatever a mother, a father or any other relative may do, better still the good that a well-directed mind can do for itself." (Vs.42 and 43)

Ours is a society, which is multi-racial, multi-religious and multi-ethnic in composition sorely needing compassion and understanding judging by the catastrophic events, which took place during the past few days. These unfortunate incidents, based on completely man-made divisions, would not have happened if the perpetrators had actually listened and lived the Buddha's timeless teachings on compassion to all beings, human and animal. Buddha eschewed divisions and enunciated the sisterhood and brotherhood of one human race. This is the lesson that we should be mindful of as we strive to achieve lasting peace and reconciliation in our island which has once again been battered and bruised.

At this time of Sri Lanka's darkest hour, let us take a stand and commit ourselves by our thoughts, words and actions to be a part of the solution instead of directly or indirectly being a part of the problem.