---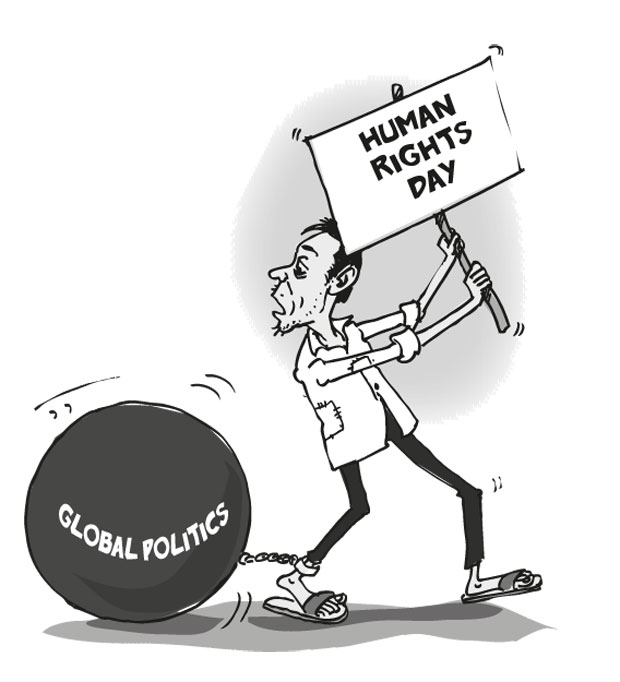 ith isolationism, divisiveness and extreme right-wing populism appearing to be going global, the world marks Human Rights Day today amid growing uncertainty, fears and unpredictability.
After World War II the United States, as the world's leading superpower assumed political, moral and economic leadership of the free world. But with the stunning victory of super billionaire Donald Trump in the US presidential election on November 8th and the surprising Brexit vote for Britain to leave the European Union, the global political equation is changing.

This week the Time magazine chose the controversial Mr. Trump as its "Person of the Year 2016" but described him as the President of the Divided States of America. Mr. Trump widely seen as being consistently inconsistent and unpredictable, has suggested he wants to make the US great again essentially through a policy of isolationism, which prevailed prior to the World War II. In any event with Mr. Trump proclaiming white supremacist policies and describing key issues like climate change as a hoax made in China, the US appears to have lost its moral leadership of the free world. However, even before Mr. Trump, the hypocrisy of the Western world led by the US was apparent through its double standards on the application of Human Rights. The Obama-Clinton era was particularly glaring in this regard with its emphasis on regime change in countries that did not tow its line. Suffering was brought on millions of people in many countries around the world through this interventionism of the US and its Western allies.

With Britain deciding to pull out of the European Union and similar patterns emerging in several other countries including Italy, Holland and Australia, the EU also appears to be losing its moral right to preach on vital issues such as Human Rights. German Chancellor Angela Merkel has emerged as a possible alternative to play the role of the US President. But there is growing right-wing pressure in Germany with about 900,000 refugees coming in this year from war ravaged areas such as Syria and Iraq.
It is in such a confusing and conflict filled context that the United Nations Human Rights Commissioner Zeid Ra'ad Al Hussein issued a powerful statement to mark Human Rights Day 2016. "Today's events in the world make many among us anxious – even fearful. We see human beings in pain. Decent values under attack. Messages of hatred and intolerance – divisive visions of the world which drive increasing selfishness. Isolation. Scapegoating. Violence. And in this toxic tide of hatred which is slowly rising in many societies, some of the deepest, most essential principles which safeguard peaceful societies risk being swept away," he warned.

The Jordanian Prince, in an impassioned appeal added: "We need to stop this. And I believe we can. We – you and I – can draw the line. We don't have to stand by when the haters drive wedges of hostility among communities. We can build bridges. We can raise our voices. We can stand up for the values of decent, compassionate societies. When someone is abused and afraid, we can step forward to help safeguard her or his rights. When a vulnerable person is bullied, we can step in. Wherever there is discrimination and exploitation, we can speak up and let it be known that we oppose this, and seek to stop it. We can join others to publicly lobby for better leadership, better laws and greater respect for human dignity. Wherever we are, we can make a real difference in someone's life – perhaps many lives. Local steps make global movements. It starts with all of us taking practical steps to reaffirm our belief in humanity and equality. The UN Human Rights Office works to promote and protect human rights around the world. We work for a world built by "We the peoples", as the UN Charter says."

The UN's outgoing Secretary General Ban Ki Moon also echoes such views. "All of us can and must act in our daily lives to advance the human rights of the people around us. This is the driving force behind a new global campaign being launched by the United Nations Human Rights Office "Stand Up for Someone's Rights Today". Wherever we are, each of us can make a difference for human rights: in our neighbourhoods, in school, at work, on social media, at home and even in sporting arenas across the world. The Universal Declaration of Human Rights reminds us that recognition of "the equal and inalienable rights of all members of the human family are the foundation of freedom, justice and peace in the world".