---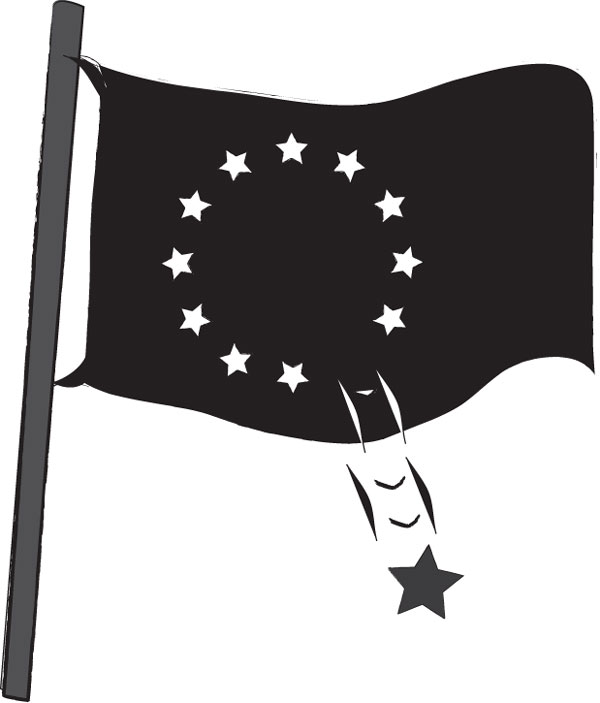 One of Shakespeare's most quoted sayings is "O! Judgement Thou art fled to brutish beasts and men have lost their reason." When this line was quoted in a newspaper, some typographical devilry led to brutish beasts being printed as 'British' beasts. We were reminded of this yesterday when a sort of a British beast – meaning the hard-lined right wing if not white supremacists' vice – emerged at the referendum with a 52%-48% majority vote for Britain to leave the European Union (EU). Some commentators described it as a global earthquake which would affect not only the 28 nation EU but the whole world. Others described it as a nightmare or a doomsday scenario with right wing leader Nigel Farage making the victory speech and describing it as a dream come true or the day on which Britain regained its independence.

There was an immediate reaction from right wing extremist groups in several countries including France, Holland and Germany with the leaders of those nationalist parties calling for exit referendums in those countries also. Britain's Prime Minister David Cameron, whose conservative party initiated the move for an EU review, resigned yesterday saying he would however stay on till October to give time for the new Prime Minister to negotiate the exit process. Analysts said the initial reaction in the financial markets was catastrophic. The Sterling Pound took a severe pounding and its value plunged by about 10% while leading British banks and companies saw their stock prices falling by more than 20%. The markets were expected to stabilize later with the Bank of England Governor Mark Carney taking the unprecedented step of making an early morning announcement. The Bank of England had warned of drastic financial and economic consequences if Britain decided to leave the EU, as did Prime Minister Cameron, Britain's Chancellor of the Exchequer George Osborne and other leading ministers. The Bank of England Governor in his statement assured that all steps would be taken to restore and maintain stability. He pledged that the Bank of England, the Central Bank of Britain was ready to provide up to sterling pound 250 billion in additional funds to stabilize the markets. Putting up a grave face, the Governor said British banks now had more than 600 billion pounds of high quality liquid assets. According to him this substantial capital and huge liquidity gives banks the flexibility they need to continue to lend to British businesses and households, even during challenging times.

Premier Cameron who came out of 10 Downing Street early morning to make his announcement projected a statesman-like image though most analysts said his position had been shattered and he had no option but to quit. In an emotional speech Mr. Cameron said, "I love this country, I feel honoured to have served it and I will do everything I can in the future to help it succeed." He said he had led the Remain campaign with his "head, heart and soul".

According to the final results of this historic referendum 51.9% or 17,410,742 people voted to leave the EU while 48.1% or 16,141,241 people voted to remain. The total number of eligible voters was about 46.5 million and the turnout was about 33.5 million or 72.2% which was the highest turnout at a British election since 1992.

Significantly England voted strongly for Brexit, by 53.4% to 46.6%, as did Wales, with Leave getting 52.5% of the vote and Remain 47.5%. However, Scotland and Northern Ireland both backed staying in the EU. Scotland backed Remain by 62% to 38%, while 55.8% in Northern Ireland voted Remain and 44.2% Leave. Analysts said it was likely that Scottish leaders would move for another referendum on whether Scotland should remain in the United Kingdom. Last year's referendum on this issue failed but analysts said it was more likely to succeed now and this would lead to a breakup of the United Kingdom. One analyst described yesterday's vote as a revolution comparable to the 1642 revolt of Oliver Cromwell.

For Sri Lanka, the economic effects were pointed out by Deputy Minister Harsha De Silva who said yesterday some 40% of our exports to the EU were to Britain and these agreements would have to be re-negotiated over the next two years. The more important lesson for Sri Lanka is that we cannot and must not allow any extremist groups to whip up racial or religious conflicts but work towards multi-racial and multi-religious unity in diversity – a principle for which the now legendary Jo Cox worked and died.