---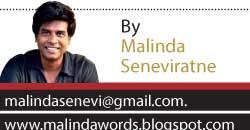 Sri Lanka's reconciliation efforts are hounded by the ghosts of that arbitrary past, Ranga Jayasuriya claims in his column titled 'Adm. Karannagoda trial would not satiate LTTErump, but upholds rule of law.' What is the 'that' of the claim? Jayasuriya's contention is based on the possible trial-at-bar of formerNavy Commander Admiral Wasantha Karannagoda who is accused of abetting the illegal confinement of 11 young men by a Naval unit led by his personal security officer Lt. Commander Sampath Munasinghe. The charge is that Karannagoda had not acted 'in a timely manner'.
Three former service chiefs, Air Chief Marshall Roshan Goonetileke, General Daya Ratnayake and Admiral Thisara Samarasinghe have come out in Karannagoda's defense, Jayasuriya points out. According to Jayasuriya, the argument that 'these violations were committed while the war was going on' and reference to Karannagoda's key role as the naval strategist who defeated the Sea Tigers are unconvincing 'in a legal sense or indeed in commonsensical terms.
He is correct. Exemplary conduct in one matter does not sanction nor give license to misconduct in another, keeping in mind of course that none of these charges have been proven as of now. On the other hand the only infringement that's on paper is neglect and that, ladies and gentlemen, is not a war crime. It is here that the issue of 'during the war' and also the arbitrariness that Jayasuriya refers to come into play.
None of the commanders had it easy. They were fighting an outfit that was as conventional an army as any as well as one that was the world's worst terrorist organization. Split second decisions had to be made. Priorities had to be determined. There are lives to be saved everywhere, the entire citizenry had to be protected. Still, if, as alleged Karannagoda's personal security officer was responsible for the crime, if as alleged there was a Navy unit operating an abduction and ransom racket, then ignorance of the same is certainly an indication of incompetence. If, indeed, he knew about all this and did nothing, that's also a serious transgression. It does not make him a war criminal. Keep in mind, however, that all we have as of now are accusations. So, all the 'ifs' above need to be read as though they come in a large font size and in a style that is bold, italicized and underlined.
Arbitrary were the countless acts of terrorism, not so much in intent but those who had to suffer. Arbitrary is the 'international court' that has not only charged Sri Lanka but acts as jury and judge. Arbitrary is the political culture in terms of how it plays with the law
In such a context, I am surprised that Jayasuriya sees this process as somehow 'upholding rule of law'. For several reasons. What it amounts to, shorn of the sexiness of trying a commander in the silly seasonality of human rights noises around the time of the UNHRC sessions, is someone accusing someone. That's it. Jayasuriya correctly rubbishes that noise and those who have their seasonal rights orgasms, suggesting that reconciliation and the plight of Tamils are useful notions that are essentially frills. 'Self-serving machinations' is the term Jayasuriya uses.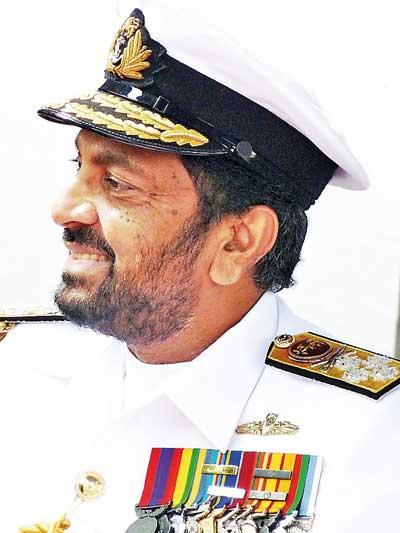 Jayasuriya believes that the government should address 'reasonable grievances of war victims, and prosecute the perpetrators of at least some of the well documented violations of human rights'. I agree, not on account of reconciliation needs alone but as he point out the need to re-establish Rule of Law. Karannagoda's case is a weak initiative in this sense. He adds the following caveat: '…[I]t should do so on its own accord, dictated by its own calculations of national interest- and not necessarily because its European friends (sic) want it to do so [or] because the government wants to appease the Tiger loving Tamil diaspora and their local partners.' Karannagoda's case is all of that plus political expedience at home for the simple (and simplistic) reason that he, Karannagoda, was commander during the Rajapaksa years.
This exercise will not purchase any slack for this government in Geneva because a) the President is at odds with the Prime Minister's party, b) nothing will appease those batting for the other side, and c) the yahapalana regime made a mess of everything by allowing Mangala Samaraweera to do his sycophantic number with Samantha Power way back in 2015. The last chained Sri Lanka to the whims, fancies and arm-twisting of European (and North American) 'friends,' let us not forget. Eyewash will not wash with them. More seriously, even making Karannagoda fall in the fall-guy way of doing things, will not please them.
For all this, Jayasuriya has mentioned the most important element of the drama, 'the ghosts of the arbitrary past'. Arbitrariness is essentially an inflated claim, for one need not labour the point that if it was all ad hoc, the LTTE would still be blowing up buses and trains. This does not mean that arbitrariness was absent. There was bound to be. Over the years, many errant military personnel have been charged, tried and punished. The important thing to understand is that this business of the security forces being extended 'a virtual carte blanche' is a canard dreamed up by the then opposition, it's allies in the I/NGO sector and 'friends' overseas. Good for propaganda of course, but as is usually the case when propaganda is taken as fact and 'reconciliation' (or anything else for that matter) is designed based on it, people essentially end up wallowing in akoheda-yanne-malle-pol situation.
And yet, there is arbitrariness outside of this drama over Karannagoda's alleged excesses. Sagala Ratnayake (and others) have traded accusations with President Sirisena about foot-dragging related to prosecutions. The UNP has shot itself several times in the proverbial political foot over the scandalous defense of Arjuna Mahendran and thereafter deafening silence over the fact that he's absconding. The yahapalana disposition has made a mockery of the Rule of Law by enacting additional 'courts' such as the FCID and appointing commissions of inquiry outside the judicial system. Not only are they marked by shameless witch-hunting, they've done nothing to correct the flaws in the overall judicial system which necessitated such bodies in the first place. That's arbitrary too.
Arbitrary were the countless acts of terrorism, not so much in intent but those who had to suffer. Arbitrary is the 'international court' that has not only charged Sri Lanka but acts as jury and judge. Arbitrary is the political culture in terms of how it plays with the law. These are all about an arbitrary past. There are ghosts and real people involved. Karannagoda and the case against him is a distraction; using it as test-case only buttresses arbitrariness and accords a lot of afterlife to the relevant ghosts. Reconciliation is not helped, but in fact compromised simply by robbing it of meaning and transforming it into a cuss word.
If the Rajapaksas turned courts into circuses, this government has found that 'circusing' is a useful way of doing things. What they've forgotten is that the same silly instruments can be used against them. What the people have to understand is that they and not these self-serving politicians are being made to play 'circus monkey'. Perhaps this case, that is, the one in which Karannagoda is charged, might have some positive outcome in bringing all that to light.