---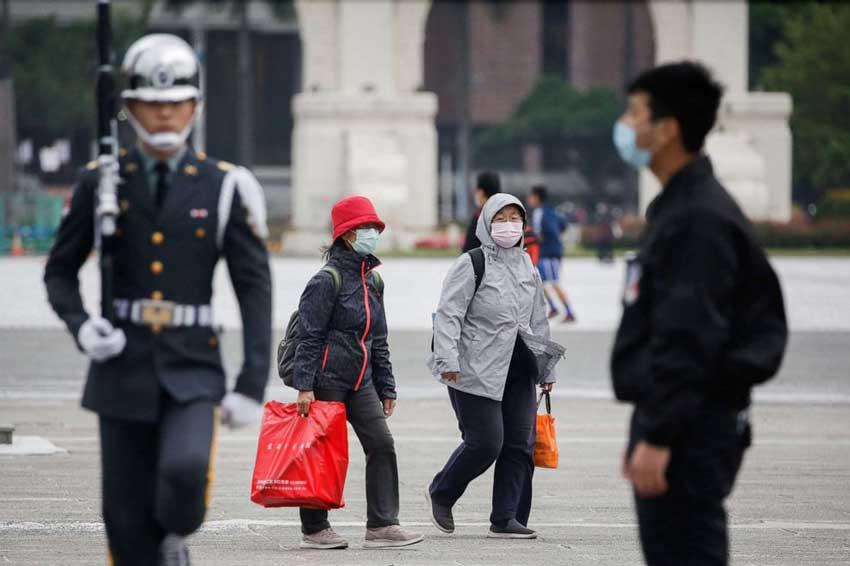 Tourists with protective face masks seen in Taipei, Taiwan.
- Reuters

Taiwan has never forgotten the nightmare of a 2003 epidemic - SARS (Severe Acute Respiratory Syndrome) which devastated many East Asian metropolises. In its wake, Taiwan along with few others doubled down on preparing for any future crisis.

And when COVID -19 hit them, they were ready.

Today, Taiwan has had brought COVID -19 outbreak under control - and without resorting to China's measures.

Although copying other countries' techniques used in handling COVID-19 may not be the right solution for us, it is natural enough for a common Sri Lankan citizen to look at Taiwan's example and wonder why we didn't do what they did, or, more pertinently, could we have done what they did?

Taiwan's struggle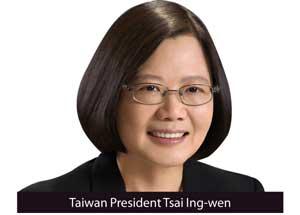 But despite all these serious vulnerabilities, Taiwan has managed, so far, to keep well ahead of the infection curve through a combination of early response, pervasive screening, contact tracing, comprehensive testing, and the adroit use of technology

Taiwan is an island like ours with 23 million people just off the coast of China. However, unlike Sri Lanka, it is densely populated. While Sri Lanka has 340 people per sq. km., Taiwan has 642 per sq.km. Mainly because of two factors – close proximity to China and population density, Taiwan was predicted by global health experts to become heavily impacted by COVID-19.

There were also other reasons for such a prediction. Over 850,000 Taiwanese were residing and working in mainland China. Some 2.71 million mainland Chinese visited Taiwan in 2019, and in January there were a dozen round trip flights between Wuhan and Taipei every week. On top of these, the timing of the outbreak coinciding with Chinese New Year, one of the busiest travel times of the year.

But despite all these serious vulnerabilities, Taiwan has managed, so far, to keep well ahead of the infection curve through a combination of early response, pervasive screening, contact tracing, comprehensive testing, and the adroit use of technology.

As of March 23, 4 p.m, Taiwan has had 195 confirmed cases and just two deaths. Of the confirmed cases, 158 are imported and 37 are indigenous. Total cases per 1 million population is eight.

In China total cases per 1 m. pop is 56. In India and Pakistan, the figure is 44.9 each. In developed countries like Australia, UK and USA, the corresponding figures are 67, 84 and 106 respectively.

Early action
After the SARS outbreak, Taiwan established the National Health Command Centre with a branch that specifically focuses on large outbreak responses and acts as a central command post for direct, transparent communications.

As soon as news about an unknown virus came out of Wuhan, China, on December 31, officials in Taiwan began restricting flights to and from the region and began to screen passengers. It expanded its assessment criteria a week after and began quarantining anyone showing symptoms.

Taiwan had no alternative other than to rely on its historical experience rather than waiting for cues from other countries.

The United Nations has also not granted Taiwan membership to date despite many appeals and World Health Organization (WHO) continues to deny Taiwan observer status.

Centralised command centre
Taiwan officially activated its Central Epidemic Command Centre, a branch within the NHCC, by January 20, which allowed coordination with various ministries to enact policies and strategies already in place.

The command centre made it easier for medical authorities to gather data, redistribute resources, investigate potential cases and follow up on their contact history, while they also were able to quickly isolate patients found to be carrying the virus.

For the past three months, the CECC, led by the minister of health, has swiftly implemented quick actions. They took three or four actions every week; some of this requires cross-agencies cooperation.

Actions included border control from the air and sea, identifying cases, quarantine of suspicious cases, managing resource allocation, daily press briefings, identifying false information and formulating economic policies to relieve families and businesses.

Big data and technology
A lot of the government's actions were made possible by Taiwan's integration of big data and technology.

In a single day, Taiwan's government was able to combine data from the National Health Insurance Administration and Immigration Agency to identify a patient's 14-day travel history.

Besides, with data from citizens' household registration systems and foreigners' entry cards, individuals at high risk were identified, self-quarantined and monitored through their cell phones.

On February 18, the government granted all hospitals, clinics and pharmacies access to patients' travel histories.

Taiwan's digital minister utilized Artificial Intelligence to harness data and created real-time digital updates to alert citizens of risky areas to avoid.

Frequent, transparent communication
Both public and private sectors are cooperating with government recommendations and that had proved crucial in the nation's containment efforts. Virtually every mall, store, restaurant and offices offered hand sanitizers and screen people's temperature before entering the building.

In addition, the Ministry of Foreign Affairs has actively sought out and fought misinformation from both the news media.

Resource allocations
When the news came, the government stopped exporting and started producing, and began allocating funds and military personnel to expand its capacity of production.

By late January, Taiwan had a stockpile of 44 million surgical masks, 1.9 million N95 masks and 1,100 negative pressure isolation rooms. On Tuesday, President Tsai Ing-wen announced that they were now able to produce up to 10 million masks a day.

Lessons to learn
With lessons learnt from their mistakes during the 2003 SARS experience, Taiwan managed to put in place a public health emergency response mechanism that enabled experienced officials to quickly recognise the crisis at hand and respond with efficient and culturally sensitive policies.

Those steps helped contain the spread and significantly minimise deaths.

Most important of all, the Government understood that it had a massive crisis on their hands. And they understood, to win the battle, first, they need to win the confidence of the citizens and then act together as a single force. Taiwan's President Tsai Ing-wen, who was re-elected by a landslide in January managed to do it. She broke down the bureaucracy and worked rapidly to get things done.

Of course, Taiwan has a number of advantages over Sri Lanka. They have a hi-tech intrusive surveillance system. That includes real-time integration of national health care databases, customs records, travel records of their citizens and visitors etc. The Government has issued cell phones to government officials to remotely monitor quarantine orders.

Taiwan style State social control system may not tally with our so-called high bureaucracy procedures.

For example, unlike us, Taiwanese citizens are more willing to accept government orders. Unlike us, there seems to be more of a willingness to place the community and society needs over individual liberty and comfort. Taiwan has social structures and traditions that might make this kind of surveillance and control much easier than in Sri Lanka.

Some Asian social scientists say that Taiwan follows "Traditional Confucian values of social harmony" which helps them put up with the many inconveniences of measures that are needed to reduce the aggregate infection rate.

Comparison
Such Confucian values are not for us. Most of us have a low-spirited record when it comes to learning from its own mistakes. We also suffer from a debilitating lack of faith in the notion that the government can solve problems if support and cooperation given.

Here in Sri Lanka, we're going to do what we always did in a crisis since Independence - accuse the opposing political party of not cooperating.

Taiwan's success story of containing COVID-19 can be explained by the unique historical events that have shaped the young nation
There is a long tradition in Taiwan of elevating scholars and experts to the highest levels of government. The country's president boasts a PhD from the London School of Economics and the Vice-President was a highly regarded epidemiologist.

Prime Minister is a renowned lawyer, Vice Premier was a medical professional and a university lecturer. All members of Executive Yuan (cabinet) are professionals or experts in their field. Taiwan actually has a functioning democratic government, run by sensible, well-educated people. How about Sri Lanka?

So where does that leave Sri Lanka? Could we have implemented a similar model for COVID-19?
The answer is not yet. For one thing, on a purely practical basis, it would be impossible for Sri Lanka to successfully integrate a health care database with customs and travel records because there is no national health care database in our country.
ri Lanka's health care system is fragmented, making it difficult to organize, integrate, and assess data coming in from its various government and private-sector parts.

But even more revealingly, the manner in which Sri Lanka responded to COVID-19 in first few weeks demonstrates that we did not learn the global lessons from past outbreaks. Our priorities were not focussed on containing the outbreak. However, about two weeks ago, the response deviated into the right track. Things began to happen.

And there's the rub. To win this "war," the Government has to nurture public trust by its actions and its transparency because without public trust nothing will come right. Political interests should be taken off. The disaster now upon us is of such immense scope that we are finally about to learn that in order to get public support, the Government commitment, competence and integrity must be visible to the public.
We're just about to find out how hard it's going to be.