---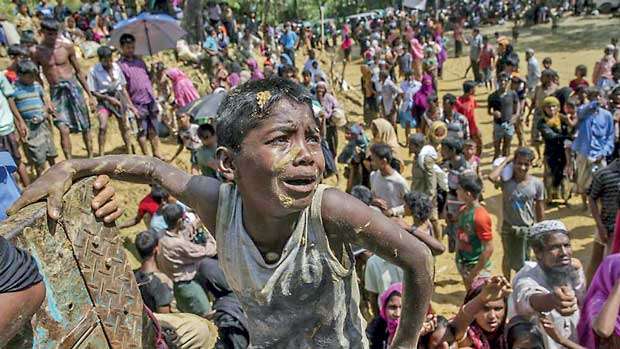 The debate has far-reaching consequences for the concepts of nationality
Critics find the Indian government's stand and India's citizenship laws morally repugnant
There were over 10 mn illegal immigrants in India -5.4 million in West Bengal and 4 million in Assam
Anti-Muslim communal feelings that are at the root of the NRC exercise in Assam could spread to these places too creating communal tension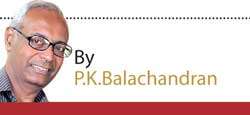 There is a heated controversy in India today over the preparation of a National Register of Citizens (NRC) in the Eastern Indian State of Assam.
The debate has far-reaching consequences for the concepts of nationality, citizenship and the traditional Indian ideal of building a composite, multi-cultural, multi-religious and multi-linguistic India.

More immediately, the drafting of the NRC has posed an imminent threat to the citizenship of four million of the 40 million people of Assam, who might either be expelled or be allowed to live in India as "Stateless" people without civic rights.

Most of the "illegals" are Bengali-speaking Muslims who had allegedly migrated from East Pakistan/Bangladesh. If the exercise is extended to West Bengal and megacities like Mumbai and Delhi, as demanded by the activists of the ruling Bharatiya Janata Party (BJP), hundreds of thousands of Bengali-speaking Muslims living there could also face expulsion.

Anti-Muslim communal feelings that are at the root of the NRC exercise in Assam could spread to these places too creating communal tension.

Vote Bank Politics

With the Indian parliamentary elections due in May 2019, the NRC has triggered "vote bank" politics. While the BJP is whipping up Assamese majoritarian communalism in Assam and Hindu communalism in the rest of India the Congress and other parties are caught between the need to pander to the Assamese/Hindu majority while seeing that the religious and linguistic minorities stay with them.

Given Bangladesh's policy of not taking back anyone whose Bangladeshi citizenship cannot be proved with documents, the four million "illegals" in Assam could be declared "Stateless" and placed outside the pale of law in India. The "Stateless" would be a category without civic rights and liable to be exploited by State and non-State institutions and unscrupulous individuals.

Changing Idea of Citizenship

Once Hindu refugees from West and East Pakistan were accommodated after the partition of the Indian sub-continent in 1947, India conferred citizenship on all except those who were citizens of another country.

But the concept of citizenship based on birth came under assault in Assam in 1951. Assam's porous border with East Pakistan which later became Bangladesh, led to unbridled immigration from East Pakistan/Bangladesh posing a "demographic threat" to the majority Hindu Assamese.

In an article dated August 1, 2018, Indian Finance Minister Arun Jaitley recalled how the leaders of West and East Pakistan had eyed Assam.

Sheikh Muhibur Rahman, an East Pakistani leader who later became the founder of Bangladesh wrote in his book Eastern Pakistan: Its Population and Economics:

"Because Eastern Pakistan must have sufficient land for its expansion and because Assam has abundant forest and mineral resources, coal, petroleum etc., Eastern Pakistan must include Assam to be financially and economically strong."
NRC is unfair because it is heavily document-oriented, which is untenable in a country where very little is documented

Zulfikar Ali Bhutto, one of the Prime Ministers of Pakistan, had said in his book entitled Myth of Independence:

"It would be wrong that Kashmir is the only issue that divides India and Pakistan, though undoubtedly the most significant. One at least is nearly as important as the Kashmir dispute, is that of Assam and some districts of India adjoining East Pakistan. To these Pakistan has very good claims."

The Pakistan movement had a claim to Assam because of its sizable minority Muslim population and its contiguity to Muslim-majority East Pakistan / Bangladesh.

Over the years, given the relative poverty of East Pakistan / Bangladesh and growing opportunities in Assam's agricultural sector, infiltration of Bengali-speaking Muslims into Assam took place on a large scale.

On May 6, 1997, Indian Home Minister Indrajit Gupta, told Parliament that there were over 10 million illegal immigrants residing in India, of whom 5.4 million were in West Bengal and 4 million in Assam.

In its ruling in the Sarbananda Sonowal vs Union of India case in 2005, the Indian Supreme Court said: "The dangerous consequences of large scale illegal migration from Bangladesh, both for the people of Assam and more for the Nation as a whole, need to be emphatically stressed. No misconceived and mistaken notions of secularism should be allowed to come in the way of doing so."

"As a result of population movement from Bangladesh, the spectre looms large of the indigenous people of Assam being reduced to a minority in their home State. Their cultural survival will be in jeopardy, their political control will be weakened and their employment opportunities will be undermined."

"The silent and invidious demographic invasion of Assam may result in the loss of geo-strategically vital districts of lower Assam."

"The influx of these illegal migrants is turning these districts into a Muslim majority region. It will then be a matter of time when a demand for their merger with Bangladesh may be made."
"The rapid growth of international Islamic fundamentalism may provide for driving force for this demand. In this context, it is pertinent that Bangladesh has long discarded secularism and has chosen to become an Islamic State."

"Loss of lower Assam will sever the entire land mass of North-East, from the rest of India and the rich natural resources of that region will be lost to the Nation."

Accords

Arun Jaitley recalls that on September 30, 1972, the Congress government said that those Bangladeshi nationals who had come to India before 25th March 1971 were to be "detected" but those who entered India in or after the said date were to be "repatriated." This was reiterated in the "Assam Accord" signed on August 15, 1985.

However, the application of the law was lax. "In the 50 years between 1961 and 2011, the majority (Hindu) community in Assam has grown 2.4 times; but the minority has grown 3.9 times," Arun Jaitley pointed out.

Making a distinction between refugees and illegal immigrants he said: "The receiving nation can, on humanitarian grounds, be considerate to refugees in terms of providing them with the basics of life. Refugees have not conferred citizenship. Refugees don't become voters. Some pre-1971 migrants from East Pakistan may have moved for reasons of persecution, the same is not true of all post-1971 migrants who have illegally entered India."

"Then there is a third category, who are neither citizens nor refugees, who come for reasons of economic opportunity. These are illegal migrants. Their entry is a silent invasion of the country to which they move," he asserted.

Critics Point to Inhumanity of NRC

But critics find the Indian government's stand and India's citizenship laws morally repugnant.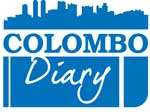 They cite India's traditional commitment to building a secular and non-discriminatory society; its past openness to admitting persecuted people or distressed people irrespective of their background and describe the NRC process as an inhuman one and a violation of international law.

Shuvro Prosun Sarker, in his 2014 paper Reducing Statelessness: A New Call for India says that since India is not a party to international refugee conventions, it should go by the ICCPR, which applies to both citizens and non-citizens.

Rending people Stateless is a human rights violation as per international law, he submits.

Neeraja Gopal Jayal, author of the book Citizenship and its Discontents says that the NRC is unfair because it is heavily document-oriented, which is untenable in a country where very little is documented. She regrets that India has become "narrow-minded and committed to exclusions even at the cost of humanity."