---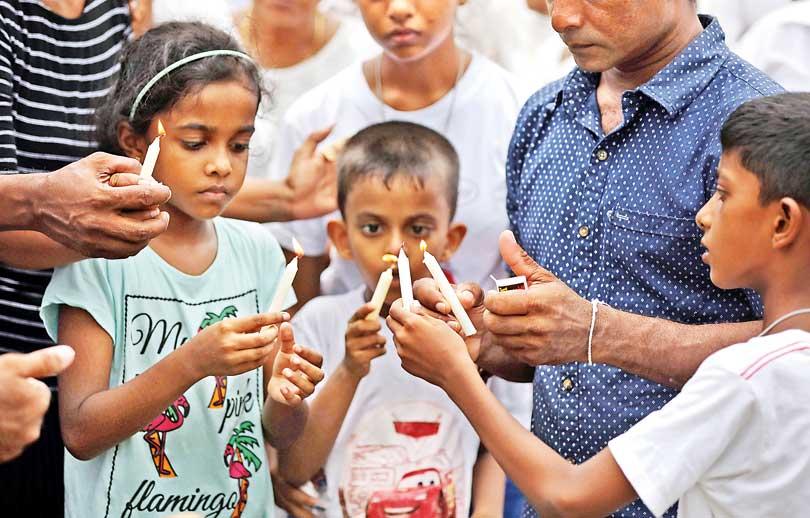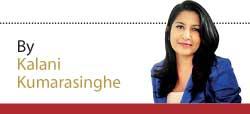 For an island known for its smiling faces, kind people and their idyllic lifestyle, Sri Lanka has been tormented with a past of loss and grief. Whether this island's people are from the North, South, East or West, they have all suffered through periods of ethnic and political violence. Each community has a story of how they coped and rebuilt, stories of how some lost their families, while others lived through the fear of loss.
The events which unfolded following the April 21, Easter Sunday terror, was a horrific recollection of the dark times Sri Lankans had lived through. The verdict was clear; Sri Lanka has a lot of healing left to do. Despite the smiles on our faces, we have carried the burden of trauma and fear, together in silence.
Sri Lanka Sumithrayo, an organisation dedicated to help heal bruised and battered minds, recognized this vital need of our times. The recent acts of violence, have brought forth an important dialogue of mental health and the implications of these violent incidents on the collective psyche of a country. Publicity Officer of Sri Lanka Sumithrayo Indira Wijesekara said the language and tone one uses to steer conversation during these troubled times must be well thought out, to prevent further trauma.
---
For anyone who has suffered a loss, it's never going to be alright again - Indira Wijesekara
---
"For anyone who has suffered a loss, it's never going to be alright again. In a situation where families are wiped out and breadwinners have been taken away, or you are fighting for your life with a disability or an injury, it is our duty as members of the society to help them cope. Their life will never be right again, but we can help them cope and go forward," Indira said.
Officers at Sri Lanka Sumithrayo assert that coping is everybody's responsibility and therefore should involve careful deliberation.
"When you're in grief or distress, you can't advise anybody. The person who is in grief, his or her rational part of the brain is shut down. We are often used to trying to relate by saying something like 'I lost my mother too…' But that's your issue, not theirs. Nobody else can relate to it, just as you can't relate to what the other person feels," Indira said adding that advice doesn't help a person in distress. Instead, advice may make them feel unrecognised and misunderstood. "Your advice will make them feel that nobody understands them."
"Your advice, even though it's dished out in good faith, will not do them any good. When they are misunderstood, they become quiet, and they won't communicate with you," said Senior Trainer Sybille Padmasiri adding being quiet and feelings of being misunderstood, may even lead to suicide.
You can't give solutions
Both Indira and Sybille stressed that understanding is the most important part of the process of helping.
"How would I be able to give you advice without knowing what you're feeling now?" questioned Sybille.
"Even if you want to help someone, in the case of a breadwinner not being there, you can do it, but that is again, temporary," Sybille said that trying to provide a solution to their feelings is futile.
According to Indira and Sybille bringing their feelings out through conversation is another way in which they can help someone affected by trauma.
"Talking about it will bring their feelings out, they will ask you things such as "Why am I living, Why didn't I die?'' To such a question a listener will most likely respond saying something like
'But you're lucky that you survived..." But the person affected may not be able to think in this way," Indira said.
When a loved one is lost, or a traumatic incident occurs, closing up a house and moving away, staying with a friend for a while, are some solutions that are offered by those around us.
"We provide these solutions unknowingly. But the house is a memory for the person affected and we shouldn't try to force them away from such a memory," said Sybille.
Another person's grief and sorrow can often make us feel uncomfortable and awkward, compelling us to offer a gesture of support.
"It's very natural for someone to say "Don't cry, or to stop crying." One might even say, that everybody goes through these things. But that won't be helpful to the person in distress. What's required of us, as a supporter is to simply be there for that person. A gentle tap on the back will suffice and let the person know that you are there for them," Sybille said adding that it's one of the most powerful gestures of support.
---
Your advice, even though it's dished out in good faith, will not do them any good - Sybille Padmasiri
---
They said that a person who is in pain or distress, will pick up on these subtle clues causing them to express their feelings.
"Crying and expressing their feelings happens only for a limited period, it doesn't go on forever" commented Indira adding that it is an important part of the grieving process.
The ladies of Sumithrayo opined that some people, after a tragic or disturbing incident, go into complete shock.
"They won't speak for days. In such an instance it's really important that we let the person know that he or she is not alone" said Indira. However trying to pacify through conversations or trying to give advice and solutions won't help a person in shock.
They recalled of some instances in their lengthy careers, where they've met people who don't utter a word, but continue to come for sessions, just to sit in silence with them.
"When this happens, we sit with them patiently. We don't even look at a watch or say anything to suggest that we'd rather not be there. Even though they are in shock, they're still observant.
The silence too, comforts them, when somebody sits with them," Indira said.
They added that silence and their growing acquaintance would eventually lead them to converse. "The uncomfortable spaces and silences have nothing wrong with it. The silence should never be filled by us, but the person affected by the tragic event. It's certainly not an easy task. Let them talk and make your response reflect what they feel," Sybille suggested.
Psychological First Aid, is not a phrase Sri Lanka is all too familiar with. However, a community mental health initiative named the Ohana Project has been providing this much needed form of First Aid and addressing inequalities around mental health care in Sri Lanka.
First Aid for the mind
Counselling Psychologist Nivendra Uduman said the team has been working together with the Community Crisis Response Team-LK over the past month, since tragedy struck on April 21. "Our team went into action immediately. We were at the National Hospital, Sri Lanka premises providing Psychological First Aid for families of those who were injured, we also were a part of a wider group who provided Psychological First Aid at the Lady Ridgeway Hospital for children and their family members affected by the blasts," he said.
The Ohana Project team has meanwhile been developing readily accessible resources on social media that dealt with identifying signs of acute stress, understanding coping mechanisms, emergency preparedness and resilience. These resources were widely circulated on several platforms and on social media, despite a blackout during certain periods of time. "We received an overwhelming response from those who found it useful.
The team was available as a crisis response service where people could contact us on the phone or on WhatsApp, and we helped them through various difficulties they were facing in the aftermath. There also have been multiple awareness talks on 'Coping with Crisis' that our team has done at various schools and organisations," he said.
---
The team was available as a crisis response service where people could contact us on the phone or on WhatsApp - Nivendra Uduman
---
Providing mental health support for those who are affected is by no means an easy task. That is exactly why the Ohana Project didn't fail to offer training in Psychological First Aid for volunteers that they wished to place on the field to support families which were affected.
The recent events have also exposed some ugly truths about society. Over the last few weeks social media platforms were plagued with posts and misinformation reflecting the deep-rooted fear, distrust and hatred. Asked of how to address these issues, Uduman said that fear, distress, anger, anxiety and distrust are common reactions to a crisis situation, where there is a shift in one's equilibrium.
"There are no quick fixes for people to get over these feelings and 'move on' and it is important that we do not suggest that people move on too quickly either. Every individual has their unique way of coping with distress and that needs to be respected and validated unless it is harmful for the person or others," he said echoing the views of Indira and Sybille.
Uduman opined that creating safe spaces where people can ventilate and talk about what they are feeling is a helpful way to support people in distress, adding that accessibility to professional mental health services available is very important. "Conversations around stereotyping, prejudice, and racism need to happen in schools, organisations and families, which can be an effective way to navigate through some of the difficult content, if it is facilitated in a safe and containing manner," he said.
Uduman stressed that finding means and ways to relax, speak to friends and family and not over-expose themselves to media and news items around attacks may be helpful. "There is a process that people will go through to deal with grief, sadness and distress and it is of vital importance that they are allowed time to go through that process," he stressed.
For anyone who has suffered a loss, it's never going to be alright again. In a situation where families are wiped out and breadwinners have been taken away, or you are fighting for your life with a disability or an injury, it is our duty as members of the society to help them cope
Don't promote racism amongst children
The impact of the recent events on children cannot be ignored. Asked of how the recent terror attacks and the resultant fear would affect children, Uduman stressed it is important that children are kept aware of what is happening in a manner that is age appropriate.
"However it is necessary that they are kept away from graphic media content that could be potentially disturbing. Adults can have conversations with children and keep them updated on what is happening in the country and also provide them only with facts. False reassurances and promises do not go down too well with children as they are able to pick up cues from adults quite quickly. Honesty and also acknowledging what you do not know as an adult would go a long way," he said.
Uduman believed that adults must not promote racism and discrimination amongst children as this can really formulate quite rigid beliefs at a young age that can be difficult to modify or shake.
"Tolerance and unity needs to be promoted and it is also important that adults really listen to children, their thoughts, feelings and opinions and not shut them down because they are 'children'. Remaining calm as adults can really instill a sense of calm in children as well," he said.
Pix Nisal Baduge (May 8, 2019)