---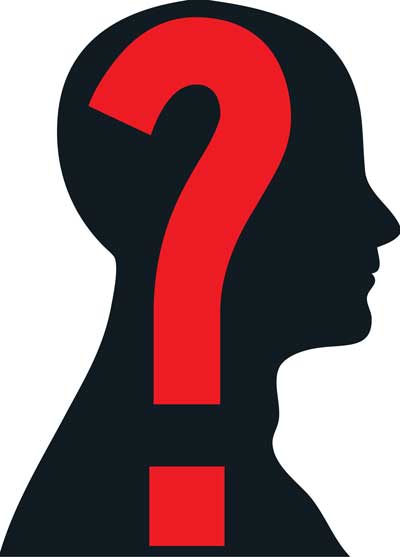 The core mission of the government established by J R Jayewardene in 1977, after a disastrous spell of economic stagnation generated and sustained by the preceding regime of Mrs. Bandaranaike, was to make Sri Lanka an economically independent nation. The 'dependency syndrome' that Sri Lankan mindset had been infested with and the manner in which it had eaten into the very inner dynamic of our society, especially since the 1956-political transformation ('56 Change'), was observable everywhere. It is visibly manifest in the rural hamlets as well as the urban apartments and hallways where those who reside in the supra echelons of the upper middle class frequent.
Invasion into government departments, Ministries and other semi-government institutions by politicians and their cronies had a telling effect at the very outset and later it became quite the norm which it is today. Politicisation of regular Sri Lankan life had an easy ride towards its acceptance as part and parcel of daily life of Sri Lankans, whether they belong to the poorest of the poor or the richest of the rich. It is not a story of a proud nation; nor does it represent a character or trait of a responsible and self-confident people. Close proximity to politicians and their cronies has indeed become a passport to convenience and expediency and a warrant that could open many a sealed door.Powers that be embraced these politicians and safeguarded them as they were the harbingers of 'good news' that strengthened their ranks, come election day.

Democracy, instead of becoming an archetypal vehicle for conveyance of the dreams, hopes and aspirations of the masses, was converted into a mechanism by which the wastes of society could get into representative and elected office. This tortuous process contributed to the worst potentials of democracy the resultant flow of which was a cascade of semi or uneducated men and women, and in some election cycles, petty ruffians entering politics.

This fresh wave of politicians, whose credentials do not auger well for being distinguished representatives of the people, has left a pulsating stench in its path to political stardom. There is no doubt whatsoever that among that group could be found some gems of personalities who have contributed immensely to the system of governance as well as to the welfare of the masses. But exploiting the weakest link in democracy and prowling as saviours of the masses too has played its customary role in that cunning and diabolical elements have found easy passage via an extremely gullible electorate. The essential element of the process and procedure adopted by these not-so-credible politicians is buttressing the entity of government with heavier and denser power and force.

From a role of a guardian of the Constitution and facilitator of fundamental services, the government has become a direct provider and architect of jobs and transfers, promotions and firings or termination in the government sector. The more powerful the government becomes, the more critical and decisive those who man the government. In this context of a more powerful government, the private sector receded into a vague, brutally-defined as exploiting and wealth-accumulating entity. And those who are successful at accumulating wealth,even by fair means, become adjudicated as unscrupulous exploiters of the poor. Thanks mainly to the relentless and unmerciful campaigns flung by the left-wing political parties in the Fifties and Sixties, the capitalist class in Sri Lanka faced vindictive and reprehensible attacks by supporters of successive governments that were led by the non-UNP political parties. A notion of haves and have-nots was created and the gulf between these two protagonists was allowed to fester for hypocritical politicians to exploit.

The writer is not holding any brief for the capitalist class in Sri Lanka but would venture out to say that, in the context of a political-economic system and in the interest of the rapid growth of the economy, capitalism with a judicious and practical sense of social justice would always offer itself as a reasonable alternative to any other form of political-economic system.

The dismal failure of socialism worldwide and the disastrous results that the policies based on 'mixed-economy'-principles of the SLFP-led governments, should teach us a lesson. If one discounts those lessons and continues to repose faith in those failed economic theories, employment and growth of the economy would suffer irrevocably. After being exposed to two failed insurrections by the youth in the South and terrorized by an almost nation-destroying ethno-terrorist war in the North, it is crucial that the current regime shed its facades and confront the immediate needs of the masses upfront. A rigorous and focused push to elevate the living standards of the broad masses- not those of the cronies who hover around corrupt politicians- must be a declared policy.

Elimination of 'dependency syndrome', which is a direct result of 'entitlement disorder', set in the average mindset of our people should be a priority. No country can brag about being totally free of poverty, except perhaps some lands in Northern Europe, such as Finland, Austria and Sweden- even though the statistics presented could be questionable. Yet a focused attempt by the government in power with the active participation of the private sector could reduce the destitution of a sizeable segment of our people.

Without offering Band-Aid solutions to our problems within the confines of a 'crisis-management'-frame on a daily basis, it's unmistakably clear that a macro political-economic strategy, with flesh and bones of micro efforts at grassroots level, is indeed the basic requisite of the times. 'Entitlement disorder' which has made our people captives of an archaic socio-economic system that there is a 'free lunch' has also been responsible for making them indolent and apathetic on the one hand and void of any pride and self-confidence as a nation on the other. If the current government continues to feed the fears and deprivation of our people, by offering 'free' this and 'free' that, would only lead to a state of total denial and that is not the character of a proud nation.

A hopeful journey that commenced in 1977 should not have been aborted for fear of criticism by outdated socialism-oriented arguments of Janatha Vimukthi Peramuna parliamentarians. With all its aberrational negative effects, the system that unleashed the economic factors by opening of a free-market economy and a reasonably regulated (not over-regulated) market is the only answer to a rapid growth in the economy. Over-dependence on government handouts has already enslaved our people to such a degree, any deviation from those handout-based policies and principles are perceived as 'capitalist' in the most damaging sense.

Winds of change are sweeping across the globe. The Smart Phone has replaced regular television coverage of contemporary events. Facebook is increasingly becoming popular among the youth generation and hoodwinking them is no easy endeavor. As illustrated in my last column, Pathirajas and Pathmasiris may not stomach their woes any longer. Their sorrows and agony may have penetrated into their bones, intestines and marrow, inflicting pain beyond any reasonable threshold of tolerance. One cannot understate the extent of significance of economic empowerment of the people; its short, medium and long-term effects are enormous and humankind has unleashed its wrath on those rulers who undermined the principle of 'greater good for greater numbers'.

History is the ultimate arbiter of man's journey towards self-fulfillment; it's the guide and chronicler of his destiny. No country can be totally independent of her environment. Herodotus, the 'Father of History', said that "It's impossible for someone who is human to have all good things together, just as there is no single country able to provide all good things for itself". Arnold Toynbee wrote: "History not used is nothing, for all intellectual life is action, like practical life, and if you don't use the stuff well, it might as well be dead". Let us not condemn ourselves to the dustbin of history. A nation that built awesome stupas like Ruwanwelisaya and granite statues such as Avukana Buddha statue that penetrates the azure skies reflect a sublime mind at peace; its immeasurable scope and colossal capacity to create and construct images of sages and religious leaders signify boundless knowledge and infinite discipline of the mind. To shackle that mind and keep captive its capacities is a mortal sin. Yet to let go of the chains that bind them and allow the mind to soar free to yet-undiscovered horizons is not an easy undertaking.

Tagore, in his illustrious works of 'Gitanjali', wrote one of the most enchantingly inspiring and profoundly edifying stanzas of all literary history:
"Where the mind is without fear and the head is held high
Where knowledge is free
Where the world has not been broken up into fragments
By narrow domestic walls…
…Where the mind is led forward by thee
Into ever-widening thought and action
Into that heaven of freedom, my Father, let my country awake".
Let us be worthy of Tagore's words.
The writer can be contacted on [email protected]