---
Structure laid by Govt. will run till 2025
Numerous legislations will be introduced to create policy consistency
I never criticized China
Govt.'s debt has to be managed
I only criticized the Rajapaksa regime for high interest loans
UNP is willing to contest any election at any given time
As part of the programme for creating one million employment opportunities, 430,000 jobs have already been created

Deputy Minister of Policy Planning and Economic Development Dr. Harsha de Silva, in an interview with , said that the Government is well positioned to implement its economic delivery plan. He added that the United National Party (UNP) is ready to contest any election at any given time. Following are excerpts of the interview.

QYou have launched the policy framework Vision 2025. It is a policy document that envisages to be executed well beyond the term of the present Government. How confident are you that the Government will take a mandate at the next election?

We are fully confident that the structure we have laid will proceed up to 2025. This is what we have planned to do.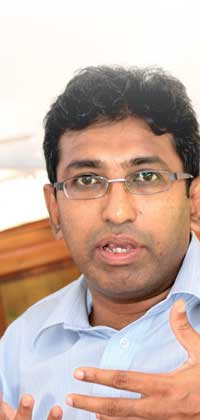 QYou talk with so much confidence about the next term. Some fear that the Government will withhold even the Parliamentary Election enabling you to proceed till 2025. What is your response?

The United National Party (UNP) is willing to contest any election at any given time. The Local Government Elections had to be withheld due to delimitation issues created by former Minister Basil Rajapaksa. We had to deal with multiple issues. So, it took time. We also have to face the Provincial Council Elections in the same way. It has to be a mixed member system with proper representation for woman candidates and all. We will conduct the elections at the right time. In 2020, we will have elections. Please don't have any doubt!

In this Vision 2025 statement, we have a three-year economic delivery plan. It takes into account the next three-year period.

QAt the inception, you sought a mandate to create one million job opportunities in the country by establishing industrial zones and so on. Yet, people say that no tangible results have been achieved. What is your response?

People talk with no substance. Journalists also report. Thus far, 430,000 jobs have been created as a result of our efforts to create one million jobs. Harsha de Silva is known as a man who speaks the truth. I wont quote a number here if I can't support it. This is coming from the Department of Census and Statistics.

QWhen we talk about the annual growth rate for employment what do figures suggest when the figure under review is compared with that of the previous year? How is the progress?

This is for two and half years. According to the Department of Census and Statistics, 430,000 jobs have been created.

QAre you trying to say that there is improvement when comparisons are made with the previous period?

Your question was about the creation of one million jobs. I said 430,000 jobs have been created in two and half years. You look at me as if you are puzzled.

QThere is an annual growth rate for employment in Sri Lanka. You talked about giving an impetus to this growth rate. That is to increase the rate by leaps and bounds. In that sense, how far have you progressed?

This is in evidence on the ground. The same department is saying that the economy is growing at a rate of 4.3 percent. These are independent and professional bodies providing this figure. We are actually very pleased with the progress.What we want to create withing the next two and half years, is not just jobs, but better paying jobs.

QNow, you talk about the plan to increase per capita income to US $ 5000 within the next three years. Currently, it is US$ 4000. How are you going to achieve it?

It is a challenge. We aren't providing unreasonable numbers. We are at US $ 4000. We want to reach US $ 5000. This is what seems feasible. We will try our best to meet this challenge.

QHow are you going to meet this challenge?

This is Gross Domestic Production. That is what we produce in this country. The economy grew to nine percent and fell to 3.5 percent during the Mahinda Rajapaksa regime. The growth rate wasn't sustainable due to that. We weren't capturing the global market. I have been stressing during the past10-15 years that we have to export. We have to put money in the tradable sector. We have to build bridges with the rest of the world. What we talk is precisely that. That is to create a knowledge-based, highly competitive social market economy. We have to take ourselves from our low equilibrium to a higher level. We have to transform this economy to compete with Singapore, Malaysia and New Zealand.
When former Minister Basil Rajapaksa brought in the Expropriation Act, I told him, "Basil, this is really going to mess up investments. You cannot expropriate". Basil had some excuse. I wasn't willing to accept this. That is why investors lost faith in Sri Lanka. We are still trying to recover from that unwise move

QWhen attracting foreign investors, it looks difficult for us to compete with countries such as Bangladesh where there are labour intensive industries. Also, countries such as Vietnam and Malaysia offer better infrastructure. How are we going to face this?

If you recall the reign of King Parakramabahu (Polonnaruwa era) and the periods of The Portuguese, Dutch and others, we were prosperous. When we gained Independence, only Japan was richer than us. Once I was thinking why J. R. Jayewardene, as the Finance Minister then, received attention when he said, "Nahi Verena Verani". Nobody had asked that question. It was noted because Sri Lanka was a powerful country. Ceylon was powerful. Only Japan had a higher per capita income than us. We were a trading country engaging with the world. The only thing we can do is reflect on history. Every time we were engaged with the world, we were prosperous.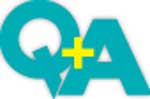 QDo you think that the development in Sri Lanka will make it a global trading hub?

It has to be like that. We are going to be the hub of the Indian Ocean. We will work with China, India, Japan and Singapore. Naturally, if we have that position it will give us greater leverage not only in terms of trade, but also in foreign policy. We are talking about bringing all the stakeholders of India Ocean together to establish some rule-based order, particularly related to navigation. Two-thirds of the world's energy and half of the containerized trafficking move across the Indian Ocean. We are at the centre of it. We will take the initiative to make all the stakeholders of Indian Ocean to come to an agreement about how we can create a conducive trading route.

We will develop not only port and airport services, but also all other services. For instance, there will supporting services that will provide all what's needed like; insurance services, arbitration services, legal services, IT services, business processing services. All these segments will be involved in the creation of this Indian Ocean hub. From my office here, I see the Colombo Port City coming up. I am the Chairman of the Steering Committee of the Colombo International Financial City. Minister Patali Champika Ranawaka and the Urban Development Authority are working hard on the infrastructure; such as reclamation of land from the sea.

I am working on the soft infrastructure; the law, policy regulation, strategies etc. Within the next nine months, we will begin the first building. For this, a US $ 1 billion investment has been already lined up by the project company. It is a huge investment. That is to construct two smart buildings. We want to make this facility one among the top 20 doing business in the world.

QHow are you planning to move ahead with the development of the Hambantota Port and the Industrial Park integrated with it?

We believe the work will begin by November.

QThe Chinese Ambassador has recently said though the framework agreement was signed, a few other supportive agreements need to be signed. How are you proceeding with them?

Things are proceeding. The work is progressing. There are many deadlines that need to be met. We have hopes that we can begin this thing by November.

QThe lack of policy consistency in Sri Lanka is a matter raised by investors before they invest money. How are you going to address it?

I agree that it has been a challenge to change policies. That is why we have a vision. This outlines our broad vision. All the policies are going to be based on what the President and the Prime Minister have agreed upon. There will be an addendum to this vision next month. We have had workshops with all the Ministry Secretaries. The Prime Minister will make the annual policy statement ahead of the Budget. Then, the Budget will spell out the implementation plan for 2018. We have a three-year economic development plan, eight-year vision and the Budget. Now, people don't say they have issues regarding policy consistencies. We believe that we have addressed that.

QQActually, investors raise concerns about legal coverage for their investments. One political party in power implements a project. It is cancelled by another party assuming power. That concern was raised particularly after the suspicions associated with the port city project. How do you address it?

That wasn't a perception. That was the reality. We weren't going to sell off 50 acres in the heart of Colombo to a foreign company. That is why we needed to renegotiate the agreement. Now, reclamation of land is done by a company integrating both the Government and the company. If somebody says it isn't a major change to the agreement, I don't know what will be a major change! Mahinda Rajapaksa sold 50 acres of land here. We weren't going to do it due to various reasons including security. We were upfront about it.

We are updating a lot of laws. There are a series of legal changes lined up. It will improve the business friendly environment. We have identified precisely what we are going to do.

When former Minister Basil Rajapaksa brought in the Expropriation Act, I told him, "Basil, this is really going to mess up investments. You cannot expropriate". Basil had some excuse. I wasn't willing to accept this. That is why investors lost faith in Sri Lanka. We are still trying to recover from that unwise move.

QWhat is your plan for debt management?

We can't take loans.

QWhat about project loans?

I don't mean we can't take loans. As a responsible Government, we are trying to reduce the number of loans we are going to take as much as possible. Somebody has to settle these loans. Debt must be sustainable. We have an unprecedented amount of dollar loans to be settled within the next few years. If you borrow, you must have a way of paying back.

QHow are you going to restructure state institutions?

Look at SriLankan Airlines! Bad decisions had been made. Who is paying for it? The losses accumulated to Rs.28 billion last year.

QThe amount of loss had accumulated even under the new Government. Fresh recruitment had been made to the national career under the new Government. How do you counter such allegations?

The amount of loss is accumulating because we have to pay for the cancellation of some transactions, worked out during that time. I served the COPE when we brought these people for questioning three weeks back. I was one of the most vociferous. It cost us US $ 170 million to cancel some planes (A350) ordered during that time. What are we going to do with these plans? Who is going to fly to America from here? It can fly from Colombo to New York.

QCan't you plan for it actually?
Singapore Airlines has such a long haul of flight operations

Ours is a regional airline. Singapore is ahead of us. We have to create a niche.

QWhat about new recruitment ?

Recruitment may have been made. But, given this scheme it is puny. The US $ 800 million aircraft deal is an avalanche. We mustn't miss the wood for the trees. We see only the snowball, not the avalanche. State owned enterprises must be restructured. At the same time, subsidies must be restructured.

QYou were critical of the Chinese presence in Sri Lanka during the former regime. You, in fact, called it Chinese colonization. Your Government also works closely with China now. What do you feel?

I was critical particularly of one matter. That was the interest rate paid on the Hambantota Port loan. I was critical of Mahinda Rajapaksa regarding this and not of the Chinese. I see all the files. Mahinda Rajapaksa put a Cabinet paper and fixed the loan rate at 6.3 percent. I was critical of the Government for doing that. I still stand by it.

QHow is your relation with China now?

It is extremely good. I personally met Chinese President Xi Jinping. I along with President Maithripala Sirisena had a cordial chat with him for 45 minutes. We had a brilliant chat over coffee.

Qow do you read the situation regarding our dealings with China?

He (Jinping) is fantastic. He has a vision. He told us, "Let's work together! Let's work with Indians!" That really is the crux of the matter.