---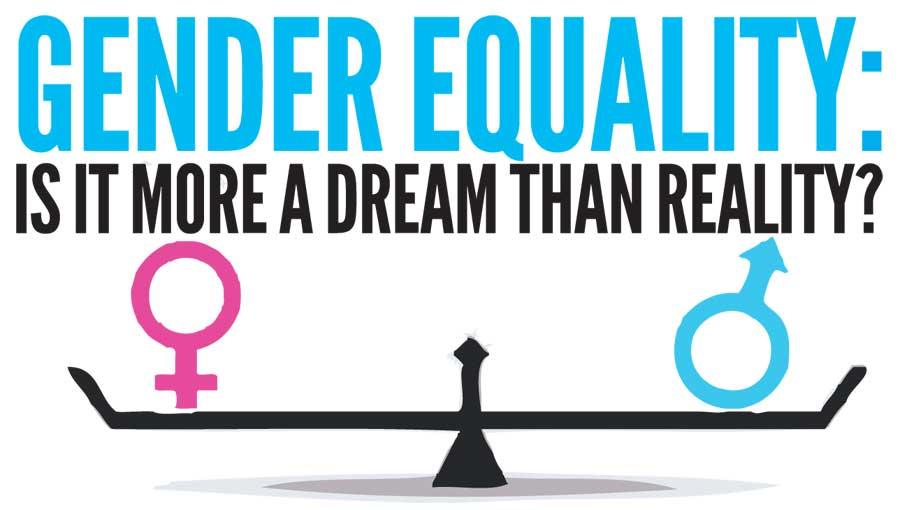 Since the beginning of time, women have had to fight to be heard. Homer's Odyssey tells the story of Telemachus, son of Odysseus and Penelope, telling his mother to "go back up into your quarters, and take up your own work, the loom and the distaff … speech will be the business of me, all men, and of me most of all; for mine is the power in this household".
Not too much has changed in the nearly 3,000 years since, particularly countries like Sri Lanka, where in every public sphere of society, men are visible but women far less. You only have to look at the high-ranking officers in our public and private institutions to see who is considered intellectually valuable.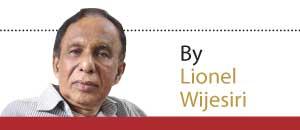 Simone de Beauvoir is a renowned French writer, intellectual, existentialist philosopher, political activist and social theorist. In her presentation "The Second Sex" she says, man is "the one" and woman "the other." This is because "Man can think of himself without woman. She cannot think of herself without man." Of course, a debatable point!
Plight of our women
If we apply the viewpoint of Beauvoir to our own country, I believe public women in Sri Lanka really do not "exist." When we don't see them in public platforms, and don't hear them, they don't exist. They are not being given adequate public voice. Major part of the blame should fall on male adults. Most of them are proud to call themselves "modernists." But they are not modernists if they are blind to the fact that they strengthen the patriarchy principle by continuing to accept that all high flanking jobs should consist of males.
Look at the plight of our women today. Out of the 8.6 million economically active population, 64% are males and only 36% are females. Women constitute 52% of Sri Lanka's population, but female representation in parliament is only 5.8%. (Incidentally, the percentage of women in Parliament since the 1930s has never exceeded 6%). Sri Lanka is placed in the lowest among South Asian countries on women's representation in political life.
United Nations Population Fund (UNFPA) says 90% of Sri Lankan women and girls have faced sexual harassment in public buses and trains at least once in their lifetime. The labour force participation of women as of 2017 is 36.6% of the total population.
Global standing
Let us take a look at our global standings. The World Economic Forum Global Gender Gap Report 2020 says that in 2018, Sri Lanka has slipped two ranks to 102 from 100 in the global rankings. We were ranked 102 out of 153 countries with an index score of 0.680. Sri Lanka has been slipping from its privileged position in the top 20 since 2006.
The report measures the gap between men and women in four key areas: Economic Participation and Opportunity, Educational Attainment, Health and survival, and Political empowerment. According to the report, while Sri Lankan women remained on the top in health and education. The weak areas of gender gap are economic and political participation which is widening. In labour force participation, Sri Lanka ranked at the 133rd position with only 38.2% women working. The gender gap widened in the category of Women in legislative bodies placing Sri Lanka among the Arabic countries at the 145th position out of the 153 countries surveyed.
Seeking solutions
What has gone wrong since 2006? Is it our culture, religions, social norms or the pride and resistance from our male population? Or is it the political disinterest in taking action? Perhaps it may be a mixture of all these factors and more. Equal participation of women and men in political life is an internationally recognized human right, an indicator of the quality of democracy. It is also an instrument for economic development.
The question is what could be done to put back the two weak areas into satisfactory positions. In my opinion, we need a three-pronged effort to do this. The first actor is the Government which should take appropriate steps to improve the gender balance. In simple terms, the Government must bring more women into the public workforce and particularly into senior positions. Currently working women contribute around 29% to the national economy, one of the lowest participation rates in the region.
"United Nations Population Fund (UNFPA) says 90% of Sri Lankan women and girls have faced sexual harassment in public buses and trains at least once in their lifetime"

In addition to Government, the Business Leaders also have a responsibility. There is a strong case for them to recruit more qualified women for top posts. It goes beyond financial performance. Extensive research shows that having more women in business leadership positions leads to higher environmental, social, and governance standards, with a particularly clear connection when women achieve a critical mass of about 30% on company boards.
When companies develop enhanced environmental, social, and governance standards, they also perform better on critical metrics: stronger internal controls and management oversight, reduced risk of fraud or other ethical violations, positive workplace environment, greater stakeholder engagement, and improved reputation and brand. Ultimately, diversity is about ensuring companies' competitiveness, performance, and long-term sustainability.
Political representation
The women in Sri Lanka are severely under-represented in all facets of our political process. It is a sad fact. I believe there are two obstacles for their under-reorientation. First, social-cultural barriers for them to enter the political field and second, absence of training and resources for women's political entry
In Sri Lanka, there is a serious lack of public and social support and political party support to the political participation of women, unless of course, she is the wife, sister or daughter of a popular politician. Most of the other aspiring candidates lack financial means and capacity building opportunities. Often, they are also confronted with gender discrimination and division according to ethnic or religious lines.
"In the light of the importance of the current gender inequality, a national forum needs to be initiated with the overall objective to provide a platform for discussion among different stakeholders"

In 2016, the government introduced a quota setting aside 25% of the positions in local public institutions for women. It is too early to evaluate the effectiveness of the initiative. Government should consider extending the same facility for Parliament elections also.
The women's organizations also have a key role to play in promoting women's political participation. They need to explore various strategies for effectively advocating for women's rights for political representation. The most important factor is funding their campaigns and effectively helping them to overcome gender discrimination.
In the light of the importance of the current gender inequality, I believe a national forum needs to be initiated with the overall objective to provide a platform for discussion among different stakeholders to find solutions to strengthen gender equality, women's employability and women's political participation in Sri Lanka.
The Government must also work out a policy plan to create job opportunities suitable for educated females. The labour market for females in Sri Lanka is more weighed towards low-skilled work force. The lack of opportunities in the types of occupations preferred by females with higher skills could also be a deterrent for females to enter the labour market. Getting educated women to work will require embracing comprehensive and multi-pronged strategies that require collaboration between various stakeholders, including the private sector.
Fight for rights
Whatever policies the Government or corporate sector plans in implementing should be holistic in nature. Measures should facilitate work-life balance of a female and also improve their skills so that they could grow up in their careers. Work-life balance includes facilities like parental leave and child care. Research studies have proven that short working hours, extended paid parental leave increases women's labour force participation, enabling them to improve the balance between family and employment responsibilities.
Are the Sri Lankan women ready to create a wave of advocacy and action for gender equality in this country? This is my question and my challenge to the women in Sri Lanka. Gender does matter, and they need to get it back on the Agenda!
Without sitting back and hoping the Government will do it for them, what is to stop them harnessing the technology that are already a part of their lives? They can use it to inspire and activate women across generations, across cities, communities and workplaces?
Globalization and technology have offered us new and exciting ways of communicating with one another and influencing change. Unless all women rally around and create a force to reckon with, no matter what the law says, no matter what the politician says, true gender equality in Sri Lanka will remain nothing more than a pipe dream.